Drink-driver jailed for killing Scottish charity cyclist by hitting him and hiding body with brother
The drink-driver left charity cyclist Tony Parsons after hitting him by the side of the road "in a remote location during the hours of darkness and in inclement weather", causing his death
A drink-driver who killed a charity cyclist by hitting him and abandoning him by the side of the road and then hid the body has been jailed for 12 years.
Alexander McKellar, 31, caused the death of 63-year-old Tony Parsons by hitting him with his car on the A82 near Bridge of Orchy, Argyll and Bute, on September 29 2017.
Along with his twin brother Robert, McKellar hid the body of Mr Parsons and his remains were not found for more than three years. Originally charged with murdering the former Royal Navy submariner, McKellar pleaded guilty to an amended charge of culpable homicide at the High Court in Glasgow last month.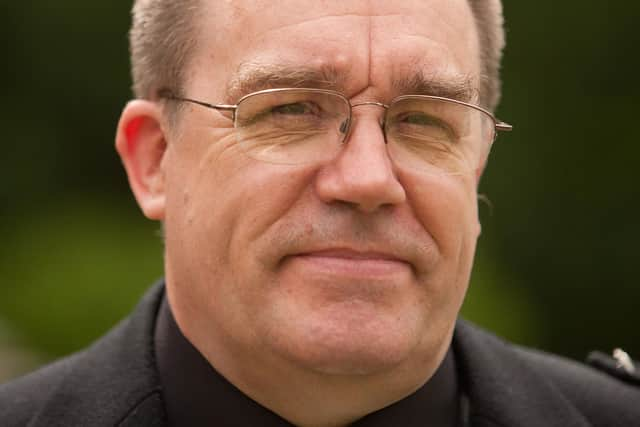 He and his brother also admitted attempting to defeat the ends of justice. McKellar was sentenced to 12 years behind bars when he appeared at the same court on Friday.
Robert McKellar was sentenced to five years and three months in jail.
Members of Mr Parsons's family, including his widow Margaret and children Mike and Victoria, were in court for the sentencing. McKellar admitted driving on the A82 at "excess speed and when unfit through alcohol".
With "reckless disregard" for the consequences of his actions, he left Mr Parsons by the side of the road "in a remote location during the hours of darkness and in inclement weather", causing his death.
Sentencing McKellar, Judge Lord Armstrong said: "Alexander McKellar, on September 29, 2017, you consumed alcohol and you did drive from there in the direction of your home.
"On the course of that night you collided with Tony Parsons on the A82 who was riding his bicycle. The extensive damage to the front of your vehicle is indicative of the force you hit him with.
"He sustained multiple rib fractures and complex pelvic fractures. The cause of his death is likely to have been a result of impacted breathing and a bleeding thorax.
"Mr Parsons's family have been deeply impacted and the emotional harm is ongoing. There is nothing I can say or do to compensate for their loss."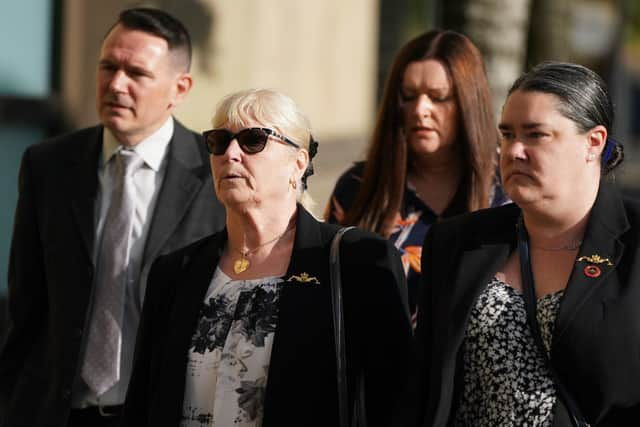 In court last month, a narrative revealed how some time between September 29, 2017 and January 3, 2021, the McKellar brothers returned to the A82 and moved Mr Parsons's body to the Auch Estate, where they lived and worked as farmhands, and buried him with an excavator in a peat bog where animal carcasses were disposed of.
Police launched a major investigation following a tip-off from McKellar's former partner Caroline Muirhead, who he had begun a relationship with in 2020, the court heard. The woman had asked him if there was anything from his past that may affect their relationship, and he told her he had hit Mr Parsons with an Isuzu D-Max pick-up while speeding.
Advocate depute Alex Prentice KC told the court that McKellar had said to the woman that he had been "distracted" by headlights and struck something on the side of the A82, which turned out to be Mr Parsons.
The woman, who was in court for the sentencing, left a can of Red Bull in the area where Mr Parsons's body had been hidden and detectives later found the scene. The brothers also hid Mr Parsons's bicycle behind a waterfall on the Auch Estate, but this has never been recovered, the court heard.
The two men were arrested on December 20, 2020 and Mr Parsons's body was recovered for forensic investigation in January 2021.
Mr Parsons was killed while on a 100-mile charity cycle from his home in Tillicoultry, Clackmannanshire, to Fort William. A missing persons inquiry was launched on October 2, 2017 when he failed to return home.
Comments
Want to join the conversation? Please or to comment on this article.