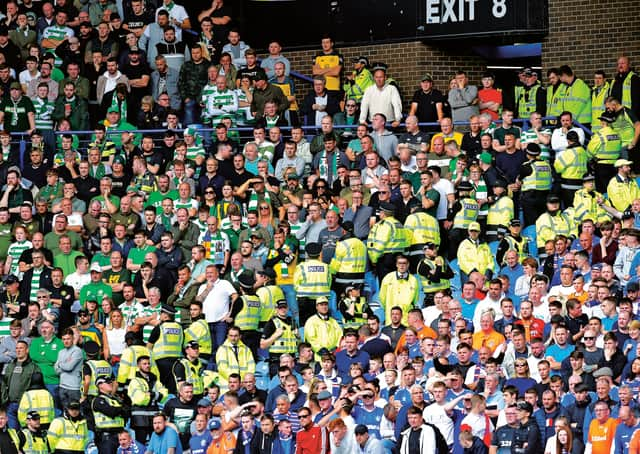 The Scottish Parliament passed the Management of Offenders (Scotland) Act last June, and it received Royal Assent in July, but while many of its provisions have already been brought into force, the changes which would reduce the length of time a criminal conviction needs to be disclosed to employers have not been enacted.
Scotland's Justice Minister Humza Yousaf has blamed the delay on Disclosure Scotland's IT systems, but campaigners say that "is not good enough".
The reduction in time for convictions to be "spent" will bring Scotland into line with England and Wales where it was agreed the time periods should be reduced in 2012. The changes will mean that people who receive a fine will only have the conviction on record for 12 months rather than five years, while those who receive community orders will also see the "disclosure time" reduced to just a year. For those with sentences of four years or longer, they will continue to have to disclose the conviction.
Jeanette Findlay, of Fans Against Criminalisation – the group which campaigned against the Offensive Behaviour at Football Act – said that many young people who were fined under that now repealed legislation, were among those being affected by the delay in changing the disclosure rules.
She said: "It says something about the vindictiveness of the Scottish Government that nearly two years after the repeal of the Offensive Behaviour Act, young people are still having their lives and careers damaged because the government has simply failed to implement legislation that it passed. These are people convicted for something that is not even an offence today.
"They implemented the Offensive Behaviour Act 42 days after Royal Assent was given and they implemented the Scottish Independence Referendum Act 2013 one day after Royal Assent so they can do it when it suits them.
"The reality is that they are being asked to change one table of time-frames with another and talk about an 'IT upgrade' simply won't wash. They need to get this done while we are still only eight years behind the more progressive system in England."
Joseph Hopkins, 30, of Glasgow said he is still being affected after receiving a £400 fine for sectarian singing in 2015. He said: "At the time I was charged I pleaded guilty and was fined and I paid it there and then. I worked in a call centre for a bank and at first they were fine, but after a few weeks my manager said they couldn't keep me on. So I lost that job.
"I have had other work since then, but I again recently went for a new job and the conviction was disclosed and the offer of employment was taken back. So it's affecting me – and others – years after. But if the government had put the changes in place they agreed to last year, I would not have been affected.
"It does feel like it's a breach of human rights."
Emma Jardine, of the Howard League Scotland, the independent penal reform organisation, agreed that the delay needed to be resolved. She said: "Employment has a significant part to play in preventing re-offending. Whatever the reason, a delay in fully implementing this legislation, is not good news for people who wish to move on in their lives".
The issue was raised with the Justice Minister in Holyrood by Labour MSP James Kelly, but Yousaf said the delay lay with Disclosure Scotland's IT systems. "The intention of this government is to have a fairer system of disclosure, that's why we brought forward the bill.
"We sometimes take time to commence provisions because partners take some time to be ready. With Disclosure Scotland there is work that needs to be done to update its IT system. It's progressing well and we're confident it will be completed within the next few months."
However a Scottish Government spokesperson denied there had been any delay, and said that despite the "extensive" changes, there would be an announcement soon on when they will come into force later this year.
"There has been no delay. The changes to disclosure contained in the Management of Offenders (S) Act 2019 are the most significant and extensive changes made since the original disclosure law was legislated for up in the mid-1970s and affect a wide number of key interests.
"Preparations for implementation could only be fully progressed once the legislation had been passed by Parliament last summer and a range of work has been under way since then. We are currently consulting with key stakeholders on draft guidance we have prepared as well as ensuring required changes are made to let disclosure certificates be updated to cover the extensive set of new disclosure rules.
"The changes will benefit many with previous convictions and we can understand there is an eagerness for the changes in law to be implemented. However, it is the responsible approach to ensure all relevant interests are ready."