Celtic FC to negotiate settlement over boys club sex abuse cases
Celtic to begin negotiations to settle legal claims of abuse at Celtic Boys Club
Celtic FC is seeking to settle legal claims over historical sex abuse, a law firm acting for the claimants has said.
Lawyers reportedly acting for 22 former Celtic Boys Club players have been told Celtic FC intends to enter settlement negotiations.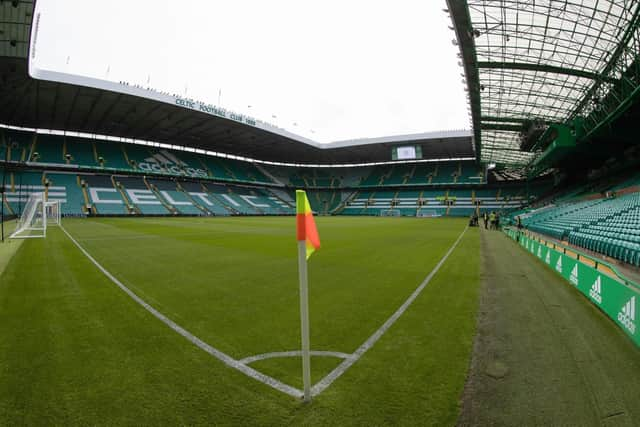 The boys club was established as a feeder team to the senior Celtic side in 1966.
Judge Lord Arthurson last year gave he go ahead for sex abuse survivors to launch a multi-million-pound US style 'class action' lawsuit against Celtic.
Celtic has previously said while it has "historic contacts" with the boys' club, the two are "entirely separate" organisations.
But advocate Ian Mackay QC had told Lord Arthurson the two entities were "intimately connected" to each other, and argued the senior club was "vicariously liable" for assaults carried out in the youth set up.
Mr Mackay argued: "Celtic Boys Club was intimately connected to Celtic Football Club – it was branded as being closely connected to Celtic Football Club.
"Players played in Celtic strips and wore blazers which were virtually identical to those worn by Celtic FC players."
The litigation led by Thompsons Solicitors relates to historical claims of sexual assault by convicted paedophiles Jim Torbett – the founder of the boys club – and Frank Cairney, a former coach.
A hearing for the group litigation had been scheduled for next month at the Court of Session before Lord Arthurson.
However, that hearing will no longer go ahead. Celtic and Thompsons will instead reportedly attempt to agree terms and compensation for each claimant out of court.
Celtic has been approached for comment.
In a statement, the law firm for the group litigation said: "Thompsons Solicitors are pleased to confirm that Celtic Plc have indicated their intention to enter settlement negotiations within the context of the Celtic Group Proceedings Litigation.
"This litigation relates to cases of historical abuse at Celtic Boys Club by convicted paedophiles, James Torbett and Frank Cairney.
"Celtic PLC have not formally admitted liability or made any other formal concessions, but their desire to now enter negotiations to explore the possibility of a settlement of this action has been made clear.
"This means that parties will ask the court to adjourn the forthcoming proof to allow work to be undertaken to value individual cases. We appreciate that there has been significant public interest in this action and hope that this comment clarifies the current situation."