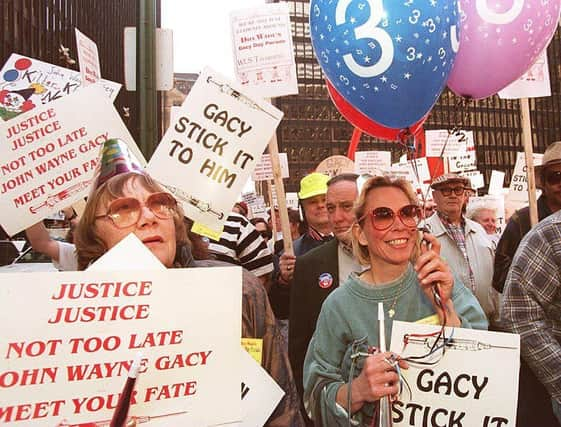 Best Netflix true crime TV shows: 10 of the highest rated true crime films about serial killers following Netflix new series
Streaming giant Netflix's latest true crime documentary focuses on the evil mind of serial killer John Wayne Gacy. Here are 10 other highly rated movies about serial killer.
It isn't for the faint hearted, often proving a tough watch due to the horrific nature of the crimes, but viewers are continuing to binge on each new docu-series, with true crime becoming more and more addictive with each release.
Never before have Hollywood blockbusters found success in retelling the tales of the world's worst criminals, however the rise in popularity of true crime has seen more and more movies detail the gruesome, evil acts of many criminals on the big screen.
With true crime podcasts growing by approximately 81 per cent in the past year and Netflix screening several popular documentaries which focus on these twisted minds, it was only a matter of time before Hollywood adapted the gruesome, horrific, and ultimately evil, tales for the big screen.
But how do you know which are the most informative and respected ones to watch? Don't worry, we've got you covered.
If you're looking for something new to watch, take a look at our list of the highest-rated serial killer movies available to watch right now.