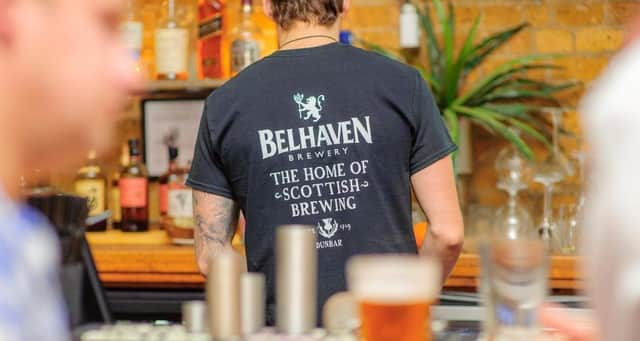 Fined: Belhaven was fined £10,000 for flushing 8,000 litres of cleaning dluid down the drains
Belhaven Brewery, based in Dunbar, has been charged a fine of £10,000 after it admitted to discharging concentrated sodium hydroxide into a public sewer when an automatic cleaning process went awry.
The fine was issued after Edinburgh Sheriff Court heard that on December 18 last year the firm had been responsible for the leakage of some 8,000 litres of caustic solution – in breach of limits set by Scottish Water to meet SEPA requirements. Belhaven were said to have halted the discharge as soon as they became aware of the leak, alerting Scottish Water immediately.
The leakage forced Scottish Water to close down the treatment plant used to discharge water from where it drains into the Firth of Forth Estuary. Following this, the body had to conduct extensive work to prevent further damage to works and prevent the volume of the caustic discharge from causing spills into the environment. An Environmental Pollution Incident was issued after SEPA was alerted to the incident.
The discharge of 8000 litres of concentrated sodium hydroxide prompted damage and overtopping of a membrane bioreactor tank at local waterworks.
The incident was so serious that swimmers in East Lothian were instructed with signs from East Lothian Council on 20 December 2019 to not to go into water at Belhaven Bay beach for five weeks after the spill, in order to avoid possible risk of water contamination.
In response to sentencing, Head of Wildlife and Environmental Crime Unit Sarah Shaw said: "Belhaven Brewery Company Limited accepted liability, pleading guilty to a contravention of the Sewerage (Scotland) Act 1968.
"This incident caused extensive damage to the treatment works requiring intensive intervention and remedial action to restore the treatment works and protect the environment. There was significant public concern regarding water contamination.
"The Crown Office & Procurator Fiscal Service takes a rigorous approach to the enforcement of environmental crime: we are committed to taking effective and appropriate prosecutorial action."
Belhaven has been approached for comment.
A message from the Editor: Thank you for reading this article. We're more reliant on your support than ever as the shift in consumer habits brought about by Coronavirus impacts our advertisers.