Backlash over Police Scotland's clean-shaven policy as frontline officers told to shave off beards
Officers and frontline staff will be forced to shave off beards and moustaches
Policing experts and the head of a body representing minority ethnic officers have cast doubt over plans by Scoland's national force to introduce a mandatory clean-shaven policy for those serving on the frontline.
The proposal by Police Scotland would mean hundreds of officers will have to shave off their beards and moustaches by the end of the month. The force has said the move is necessary for officers and staff to wear protective FFP3 masks.
However, the new policy has already encountered opposition. It is understood at least four serving officers are taking legal action in connection with the move, while the Scottish Police Federation (SPF), which represents rank-and-file officers, said it had been "inundated" with complaints.
According to the BBC, the policy, which also covers civilian staff fulfilling frontline duties, has been approved by outgoing Chief Constable Sir Iain Livingstone, who is set to retire in the summer. It will come into effect on May 29.
In a message posted on Police Scotland's intranet, Assistant Chief Constable Alan Spiers explained the policy was essential to facilitate the use of FFP3 masks, and that "significant learning" from the pandemic showed they offered the most effective respiratory protection when those wearing them are clean shaven.
"The safety of our officers and staff is a priority and the policy around the use of respiratory equipment is being implemented to protect those on the frontline," he explained. "The respiratory protective equipment policy mandates that, where it can be reasonably foreseen that an officer or member of staff will use an FFP3 mask in the course of their duties, they should be clean-shaven."
There will be exemptions for religious, cultural, disability or medical reasons. In these circumstances, the force is seeking to introduce an alternative type of respiratory protection.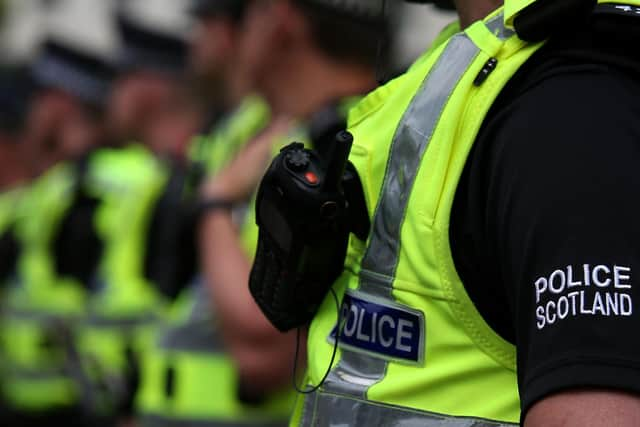 But policing and security lecturer Dr Gareth Stubbs was among those to question the need for the new policy. "I find this an unusual hill to die on," he said of the force's move. "I'm not sure that the argument holds up either. It looks like a 'we are in control, and you will do what we say' leadership decision."
Andy George, president of the National Black Police Association, also expressed doubts. "[It] seems a little bit over the top for all frontline officers to have to carry respirators and be clean shaven at all times," he tweeted. "Be interesting to see the evidence base for how often they will need to deploy with them."
David Kennedy, general secretary of the SPF, said: "The Health and Safety Executive guidance is that a respiratory protective equipment policy should only be utilised as a last resort and there have been relevant questions raised as to why this policy is now being proposed. There are serious concerns in relation to the proposed implementation of the policy and its proportionality to risk."
A spokeswoman for Police Scotland said: "We are consulting with staff associations and our diversity associations as we gather views from officers and staff ahead of implementing this vital policy to keep our people safe. Those consultations are ongoing."
Comments
Want to join the conversation? Please or to comment on this article.