Appeal after 24 dead pigeons shot and dumped in woods in Edinburgh outskirts - three weeks after dead deer found nearby in bin bag
Police are appealing for information after 24 dead pigeons were found dumped in woods in the outskirts of Edinburgh.
The birds were discovered on Tuesday near the entrance of Easter Langside Park, Dalkeith, three weeks after two dead deer were found in a black bin bag at nearby Cowdenfoot Loan on March 30th.
Police believe the two incidents could be linked.
It is understood the pigeons had been shot with gas canister powered air rifles but it is unlikely this would have been strong enough to kill deer, suggesting a firearm was used.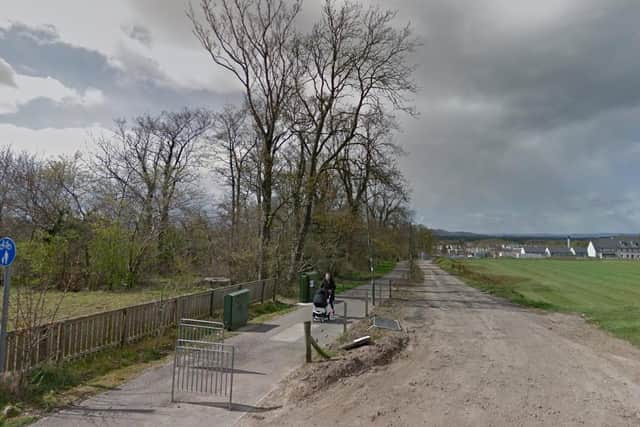 A local residents' group said they had received several messages in the last two weeks about dead animals being dumped in the woodland area near Dalkeith High School Campus, as well as gas canisters being discarded in the school grounds.
The group described the incidents as "extremely disturbing" and said that, even if the killing was done lawfully, the manner in which the animals have been disposed off is not.
Constable Steven Irvine, a wildlife crime officer, said: "These incidents can be traumatic for members of the public who find the animals and we are committed to taking action against people committing wildlife crimes.
"Birds are protected species so unless you are working under a general license, for example to carry out pest control measures, it is illegal to kill wild birds. It is possible these animals have been killed under license however they have not been disposed appropriately and we are keen to establish the full circumstances.
"There are different licensing requirements for possessing an air weapon and a firearm so this is a serious matter. The disregard shown to these animals and the public is not acceptable.
"We will continue to work with our partners including the SSPCA and Midlothian Council and would encourage anyone who has any information about these incidents to please contact us. Similarly if you have any information about people committing wildlife crime in your area, contact us."
Those with information should contact Police Scotland on 101 quoting incident number 1439 of 21 April 2020.