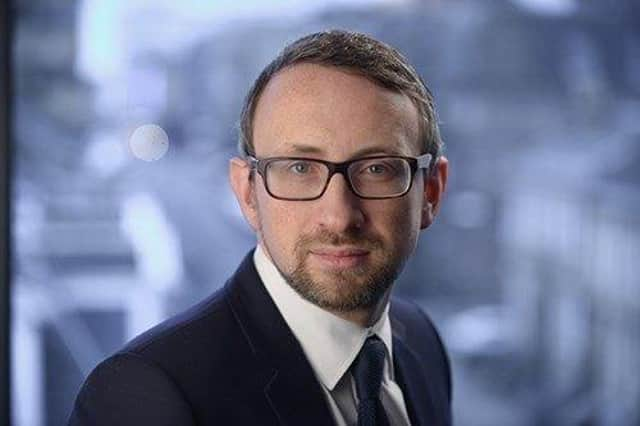 Alan Sinclair is a Partner at Addleshaw Goddard.
After all, what good are the rights that every citizen and commercial entity is entitled to if there are no means to ensure they are enforced?
Justice delayed is justice denied – and the ability of many commercial entities to pay their costs, the largest of which will often be the salaries of their employees, remains dependent on timely receipt of payment from those who owe them money.
The bottom line is that a delay in receiving payment can render businesses unable to meet their obligations to their employees and creditors. In extraordinary times such as these, now defined by the universal impact of COVID-19, the margins become finer still.
The Court of Session issued a statement saying all non-essential business is cancelled as of now. Picture: Ian Georgeson
The tool many businesses will legitimately use to secure payment of overdue sums from their customers is the threat of court action – but what if the ability to carry through on that threat is taken away?
What if debtors know that there is no consequence to failing to fulfil their obligations?
Some of the issues which hamper the administration of civil justice in the current climate relate to a lack of provision within the existing court rules for action to be taken remotely through digital channels. Many documents require to have a "wet signature" and, in many court processes, the procedure requires hearings in court with solicitors physically present. Some documents need to be served on the recipient in the form of a hard copy.
In that context, the measures contained in the recently passed Coronavirus (Scotland) Act 2020 are to be welcomed. These provisions include the following:
l Documents which previously required a "wet signature" can be signed electronically
l Documents which previously were required to be physically lodged with a court or served on an opponent may be sent digitally (subject to some qualifications)
l The court may order that hearings which were to take place in person may be able to take place by "electronic means".
Nevertheless, legislation enabling certain things to be done remotely is one thing, but the logistical capacity – and indeed willingness – of the courts to function in a way which fully delivers those provisions is quite another.
It will often be the case that, when a court action is initiated, the defender won't yet have taken legal advice or be represented by a solicitor. Serving the papers to get a case under way may present a very real challenge in those circumstances.
As noted, electronic service is permitted by the Act. However, this is only where the recipient has indicated a method by which he/she will accept service of documents. It may be quite simple for debtors to avoid service of court proceedings, which in turn, has the effect that the process does not get under way.
As matters currently stand, courts are sending messages to the profession that suggest little will be done to support the administration of civil justice in the medium term. Calls to courts to ask what is happening with specific cases continue to go entirely unanswered.
The same may also be true of emails to the Clerks of Scotland's sheriff courts. Auto-reply emails were being issued by the Court of Session last week stating that "only essential business is being processed within the Court of Session".
Furthermore, all appeals from sheriff courts are on hold until the end of May, while the Court of Session issued a statement: "The court has cancelled all non-essential business as of now for, initially, three weeks. Please do not contact, phone or e-mail the Court of Session or High Court of Justiciary except to deal with the most urgent business."
Mirroring that, the court's website has effectively indicated that only essential civil business will be dealt with. Simultaneously, sheriff courts are making different directions on cases with no feeling of leadership or sense of a plan from the courts' administration.
The Coronavirus Bill hands meaningful tools to courts, allowing them to continue to conduct business – but their logistical capability to actually do so remains a huge concern.
Alan Sinclair is a Partner at Addleshaw Goddard