Travel: Fonab Castle, Pitlochry - we have a second honeymoon to this five-star hotel
There's much that's changed since my last visit in 2015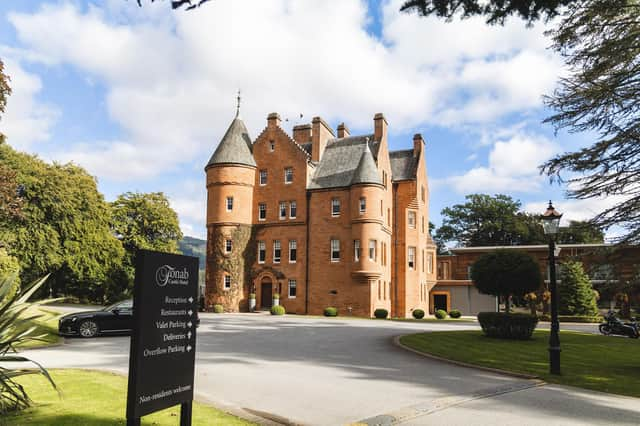 How romantic, but that's not us.
To be honest, I struggle to even remember the actual date of our wedding.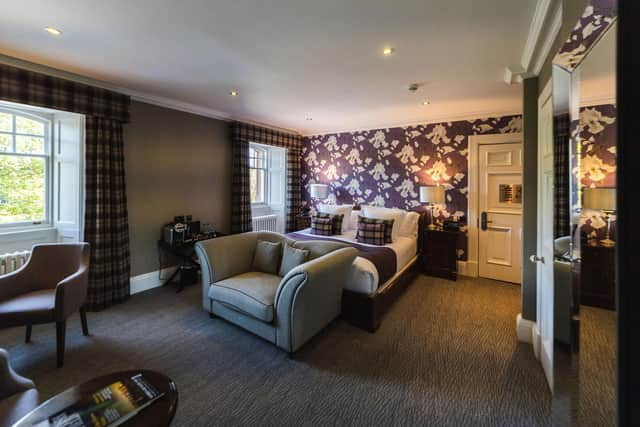 However, I do recall that this will be our first time at Fonab Castle since the year that we were newly betrothed, back in 2015. That's eight and a half trips around the sun. As they say, you'd get less time for murder. Or at least persistent shoplifting.
We're a bit craggier and grumpier than we were. In contrast, this five-star hotel, which was taken over by Blantyre Capital Limited and Fairtree Alternative Real Estate last year, is looking more fresh-faced than ever.
I'm glad to see that the B-listed Baronial castle's exterior is as we remember it - all pink sandstone and appealingly curvy. I suppose it's the Barbie equivalent to your average macho medieval fortress.
The first change since our last visit became evident immediately, as I marched straight to the heavy wooden door. Shut. Their reception has moved, from the original main door, which now opens onto a private dining space and Whisky Lounge, to the modern flank of the building.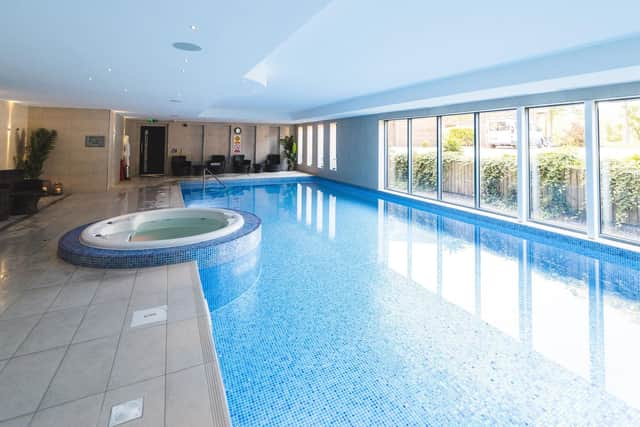 It takes me a while to piece together the other tweaks, though doorman Craig valiantly helps me to orientate myself.
I instantly recognise their upstairs bar and lounge, which looks out onto acres of trees, Ben Vrackie and Loch Faskally. Apparently, this room has been extended since last time. It made an impression on me back then, and even more so now that we're here in autumn, with clouds of those copper leaves against a crisp blue backdrop.
This area is en route to our Loch View Suite, which is in the modern part of the hotel.
It boasts a comfortable king-size bed, and the decor features a judicious touch of tartan, but also bold purple floral wallpaper. There's no bath, but an efficient shower and a huge telly. Best of all, it's so quiet. You can't hear a single splash from the fish that supposedly tackle the nearby salmon ladder, which is a two minute walk through the grounds.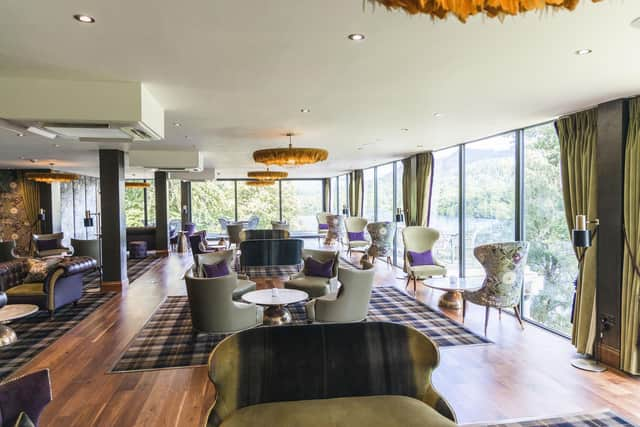 The hotel's location is a boon for tourists, especially US ones, and we hear lots of accents on our trip. For those who want to explore, it's just a short stroll to Pitlochry Theatre, and the town itself.
When we take the latter route, it's evening, yet a coach load of tourists have just been dropped off and are queuing for a 7pm ice-cream outside Scotch Corner of Pitlochry, where the shelves are stacked with tablet and macaroon bars.
We bypass this, and have decent fish and chips at McKays on Atholl Road, before heading back.
There's a fancier dinner on our remaining night, as we get to experience their three AA rosette award Sandemans, which is named after the original family who owned the building. Buckle in, as they offer a seven-course tasting menu only, though, for more casual dining, the hotel also has 1892 on the Loch, their new pods in the grounds, or the aforementioned Lounge Bar.
Their smartest restaurant has definitely changed since 2015. It's still wood-clad, except this is now painted a dark teal shade, with computer generated artwork on the walls and a flowery carpet. The round tables are spotlit from above, so it's all very dramatic and, if you're so inclined, sexy.
Same goes for the food. There are bold flavours, plus froths, spumes, matched wines and all the bells and whistles. Across three and a bit hours, we sample dishes including a lobster raviolo, sweet carrot puree and lobster foam; Aberdeenshire Scottish beef fillet with truffle sauce, and a Valrhona Manjari 64 percent chocolate cremeux. The sommelier also brings us all the lovely wines, each time with the greeting "Hello, my friends" before presenting a pouilly-fume or pinotage.
This is followed up the next day with a mega breakfast of smoked salmon and scrambled eggs, and pastries served on an afternoon tea stand.
After all the scoffing, I resemble Humpty Dumpty when sporting my bikini at Fonab's Woodland Spa, where they offer treatments from Scottish seaweed brand Ishga and Matis.
We try out the indoor swimming pool and Jacuzzis, as well as the pair of bubbly water features that are outdoors on a wooden terrace.
Once we've simmered, we separate (temporarily, don't panic). He tries the house-long Woodland Wellness tension-busting massage and I experience the Highland Glow Facial. After an exfoliation, masks and a rub down, I look slightly younger, I think.
Thanks to Fonab Castle Hotel, it almost seems like it's 2015 again.
Fonab Castle Hotel, Foss Road, Pitlochry (01796 470 140, www.fonabcastlehotel.com). Woodland Lodge rooms start from £239 a night including a full Scottish breakfast.
Comments
Want to join the conversation? Please or to comment on this article.