Travel: Ballintaggart Farmhouse, Grandtully: we try new self-catering cottage from the team behind the farm, restaurant and hotel
This venue suits food-loving groups of up to 14 people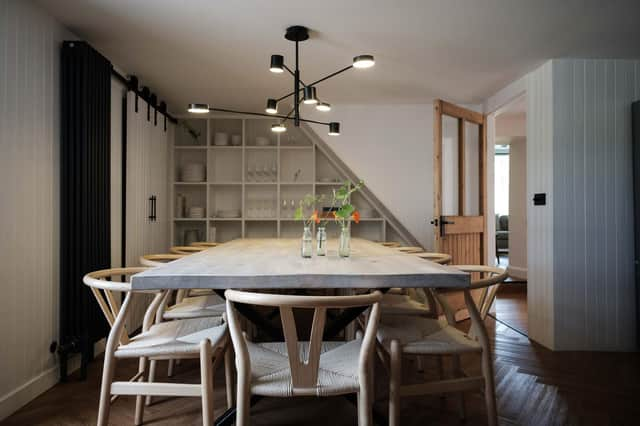 You know what they say about the early bird.
They're the one who catches the best bedroom at Ballintaggart Farmhouse.
On our visit, we sneakily made sure to get to the Highland Perthshire destination before the rest of our family party. Arrive at 4pm, we told them, but we turned up WAY before then.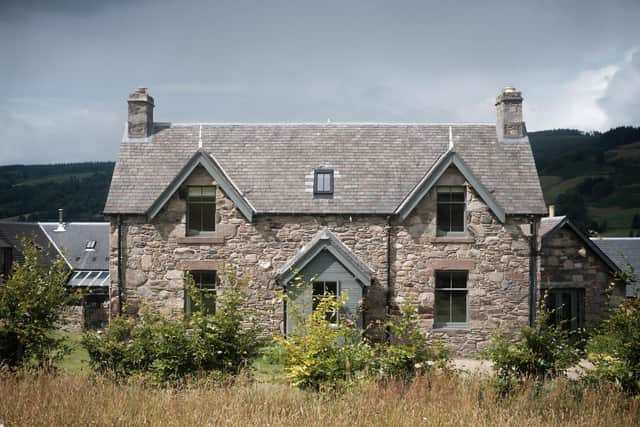 There was no way we were going to end up stuck in the servants' quarters
Still, we needn't have worried, as there is no dud at this luxurious destination, which sleeps up to 14 guests, including four children in a communal attic bedroom, and opened just a couple of months ago.
It's pristine inside - all white walls, with tasteful artworks and tactile soft furnishings.
First of all, we scoped out the wedding suite. It's a private annexe on the side of the house, with its own entrance and herb garden. But, no, we're past the honeymoon stage.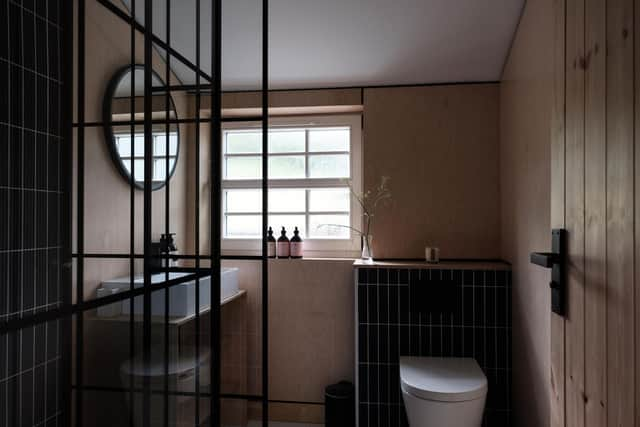 In the main house, any other boudoir - almost all of which have a freestanding bath and Laura Thomas products in the sleeping space - would've made us feel as if we were staying in a five-star hotel. In the end, the corner view across the wildflower meadow from one of the upstairs rooms, as well as its original fireplace, sold me.
We bagged it with our wheelie suitcases, and none of the subsequent arrivals felt even vaguely hard done by. Every space is gorgeous, including the kitchen, with its white walls, designer pendant lights and bright orange range, all set off by a bunch of wildflowers on the bleached wood table.
If you don't fancy heading out to the nearby and excellent The Grandtully Hotel by Ballintaggart – also owned by brothers Chris and Andrew Rowley – and have exhausted the welcome hamper, recruit the catering services of Harris McNeill. This chef also teaches at the Ballintaggart Cook School, which neighbours the Farmhouse, and runs classes including the upcoming Fermenting and Pickling on November 3. There are also Feast Nights there, including a Ballintaggart x Glenfiddich Whisky Dinner on October 26, and monthly Slow Sundays lunches.
McNeill can create menus for kids, as well as grown-ups. The young ones in our party had a dinner of pasta, garlic bread and brownies, while the adults and the more adventurous teen, started with Great Glen charcuterie and olives, then had trout tartare topped with petals of peppery radish and rye bread. This was followed by Laurencekirk duck breast, pear and grilled bitter leaves, and, for pudding, there was an apple tart-tatin that was made with fruit from their orchard.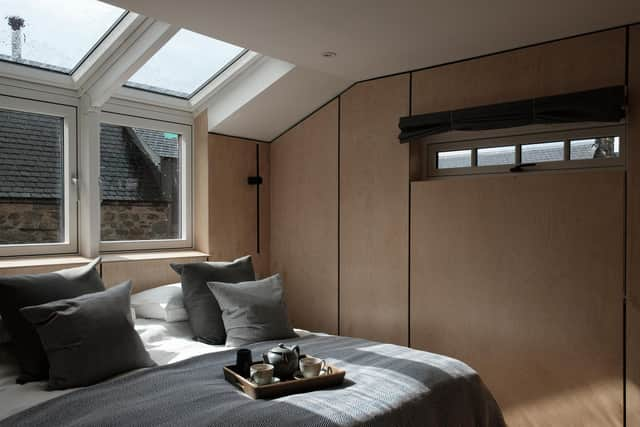 The youngest in our party, Sylvie, aged four, developed a crush on our cook for the night, and chased around after Shep (her take on chef). After dinner, we had tea, coffee and cubes of Aberfeldy Tablet in the living room. Instead of worrying about washing up, since the catering team took care of that, we concentrated on a highly competitive game of Pictionary.
If you're here for their minimum stay of three nights, there's no need to stray far. There's are lovely walks to a nearby juniper woodland, where you might spot chanterelles, and a waterfall. They cater for weddings at Ballintaggart, and, apparently, a recent couple took a break from their nuptials to swim in this natural plunge pool.
You're also just 18-minutes drive from Pitlochry or Aberfeldy, so there are salmon ladders, bookshops and farmers' markets on your doorstep.
Back at the house, while the teenager read her book on the sofa, the rest of us play on the tennis court, volleying balls. This space acts as a suntrap for the dregs of the season's rays. At the top of the hill, there's a revolving summerhouse, which can be turned so you have a view of the rising or setting of the sun.
We also quacked 'hello' to the ducks and hens in their luxurious enclosure, and played on the swing, which is anchored to an elderly-looking tree. If someone pushes you, it flies at a vertiginous angle and you feel as if your shoes might come flying off, like in Fragonard's famous painting. This vantage point provides the perfect view of the farmhouse and its white-washed gable end.
We could almost see into the window of our chosen bedroom.
And, yes, it was a lovely one, just not the best. They're all equal here.
Ballintaggart Farmhouse, Ballintaggart Farm, Grandtully, Pitlochry (01887 446 000, www.ballintaggart.com). Prices start from £3000 for three nights, which is the minimum stay.
Comments
Want to join the conversation? Please or to comment on this article.