Great Northern Hotel, St Pancras London, Scotland on Sunday Travel
One of the original railway hotels in the heart of King's Cross makes for a dreamy destination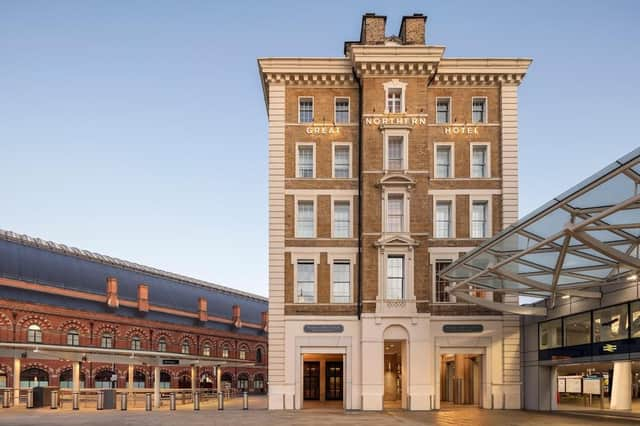 You'd have to try very hard to get lost looking for the Great Northern Hotel when you alight from north as it's located right next to King's Cross railway station and you can't get any closer to the tracks. And if you sleep late in its comfortable beds, a quick five minute dash across the pedestrianised concourse will take you directly from room to rails and onto LNER's speedy Azume train which will have you back in the Scottish capital in four hours 20 minutes.
But it would be a shame not to linger in this stylish 88-bedroom hotel, a Tribute Portfolio Hotel, from Marriott which has been welcoming travellers since 1854. It may be conveniently placed right in the heart of one of London's busiest travel hubs but inside behind it's thickly glazed windows it's an oasis of calm and relaxation, with fine dining and stylish rooms decorated in soothing creams, greens and taupes and staff who will soothe away the stresses and strains of even the most fraught traveller.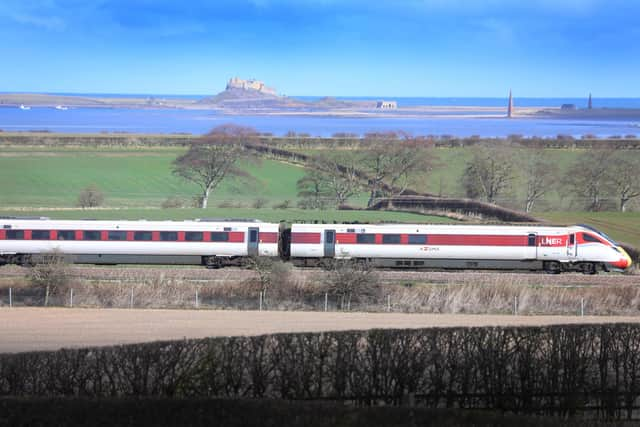 It's not budget with rooms currently from £329+VAT but you'll save on taxis and travel if you hang your hat here and if you want to be beside the station, you can't find a better location.
It's fun to stand at the large windows, cocooned in the room's silent luxury, and drink tea as you watch the hubbub below as commuters rush into King's Cross, queue for taxis and traffic cruises the busy streets below. The rooms are high ceilinged and the elegant furniture bespoke, and as well as a comfortable Hypnos double bed with crisp white sheets and plump pillows, there's a seat and table to sit and relax at, plus an internal bathroom all white tiles and chrome with a deep claw foot bath as well as a shower to wash away the grime of the big city. In addition to wifi, TV, mini fridge, coffee machine and robes and slippers,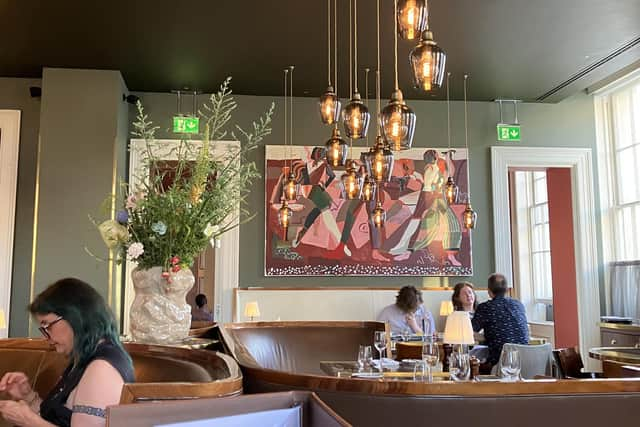 The hotel's RAILS Restaurant & Little Bar, and ground floor GNH Bar and Terrace are destinations for residents and non-residents alike, with comfortable banquette seating and artwork throughout. At dinner in RAILS, under the designer lights and striking artwork, my hot smokey salmon with crispy fresh nicoise starter was followed by a casserole marrying silky grilled aubergine and crunchy chickpeas with soya yoghurt and spiced seeds, rounded off by poached rhubarb pavlova with vanilla ice cream, were all faultless and beautifully presented. A helpful sommelier made sure we had the perfect complement in a bottle of the elegant and aromatic 1753 Campuget Viognier.
Next morning breakfast matched the quality, with hot options - my poached egg on avocado and toast was perfectly cooked - as well as a buffet choices of cereal, fruit, pastries, meat and cheeses set us up for the journey home from the platforms next door.
Worth getting out of bed for?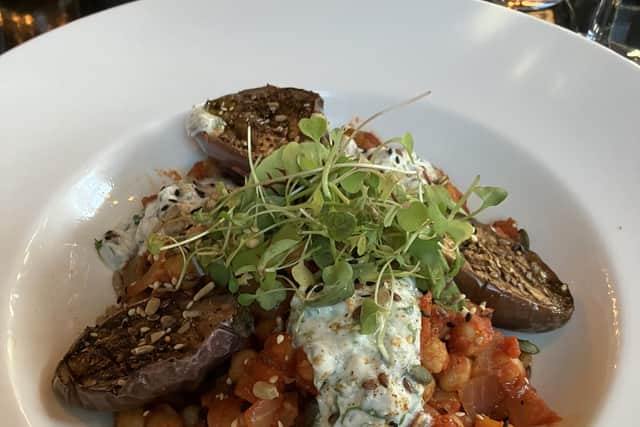 The whole of London awaits, but if you don't want to wander too far from King's Cross, take a dander along to the Coal Drops Yard district behind King's Cross, less than a ten-minute walk away. There, when we visited, the openair canalside Everyman cinema was filled with people stretched out on grassy steps to watch a huge screen on the other side of the water showing Andy Murray playing at Wimbledon. Further on children played in shoots of water spouting out of the pavement in front of Central Saint Martins art school while further one Coal Drops pedestrianised mall beside the canal provided a range of eating and drinking options as well as boutique shops and places to sit and watch the world go by.
Other nearby options include the British Library, British Museum, Oxford Street and Hyde Park.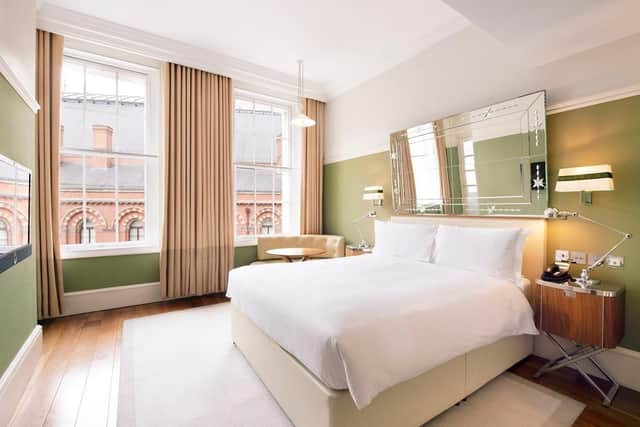 There's a hospitality pantry for guests to help themselves to free tea, coffee and snacks, with Tunnock's for the Scottish contingent.
Great Northern Hotel makes everything easy and comfortable, which is the mark of a great place to stay.
Prices: Rooms currently start from £329+VAT.
Great Northern Hotel, Pancras Road, London, N1C 4TB, +44 (0) 20 3388 0800 www.marriott.com