Gleneagles: Five star Scots hotel wins new accolade for outstanding service in global awards
The luxury hotel, spa and golf resort in Perthshire has won a new award which recognises exceptional service.
In advance of the inaugural The World's 50 Best Hotels Awards 2023, Gleneagles has been announced as winner of the Art of Hospitality Award, the first category announced ahead of the September ceremony. Gleneagles' win was voted for by a panel of 580 hoteliers, travel journalists, consultants, and seasoned luxury travellers from The World's 50 Best Hotels Academy, who were asked to name the property in the world where they have received the single-best hospitality experience within the two-year voting period.
This is the first of two special awards to be announced in the weeks leading up to the awards ceremony on 19 September 2023 at London's historic Guildhall, where the first-ever list of The World's 50 Best Hotels will be revealed.
What is the Art of Hospitality award?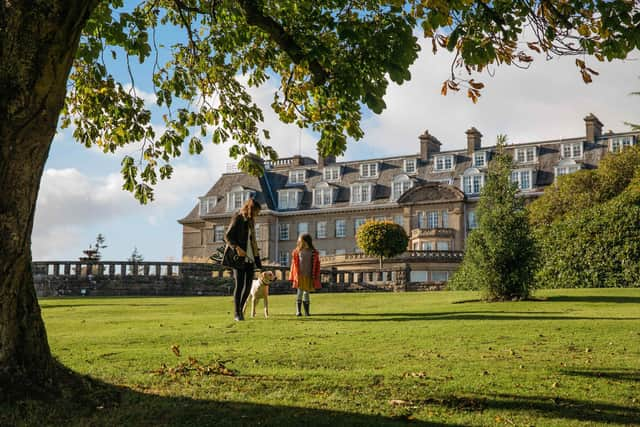 The Art of Hospitality Award celebrates a hotel's outstanding service and attention to detail. It is designed to reward a property and its entire staff for the professional standards they uphold and the way they interact with guests, from the reception desk to housekeeping and its food and beverage teams. Judges were asked to consider the ambience created in the hotel, the delivery of unique experiential elements and the overall warmth of the hospitality and environment.
Tim Brooke-Webb, managing director for The World's 50 Best Hotels, said of the win for Gleneagles: "The Gleneagles Hotel has been a mainstay on the hotel scene since its original iteration in 1924 and continues to prove itself as an example of what it means to be truly hospitable. We are leading with the Art of Hospitality as our first special award announced ahead of the inaugural awards ceremony, as we believe that it is the staff who bring one-of-a-kind experiences and hotels to life. In a world that is fascinated by the new, we are especially pleased to be celebrating the people behind this historic hotel – led emphatically by Conor O'Leary".
Conor O'Leary, managing director of The Gleneagles Hotel, added: "It's an incredible honour to be the first recipient of the Art of Hospitality Award, part of the inaugural World's 50 Best Hotels 2023. It's all down to the incredible people that make up the team at Gleneagles, without them this wouldn't be possible, and this award is a celebration of their hard work and commitment to making each and every guest's stay a truly unique and memorable experience. The Gleneagles Hotel is unlike anywhere else in the world and we strive to offer service which is also second to none, so to receive this recognition is very special".