TikTok fined £12.7 million for data protection law breaches - including failure to use children's personal data lawfully
TikTok has been fined £12.7 million for a number of data protection law breaches, including failing to use children's personal data lawfully, the Information Commissioner's Office said.
However the fine is less than half the £27 million that the ICO originally said it might fine TikTok for breaches.
TikTok nevertheless said that it disagrees with the decision and would consider its options.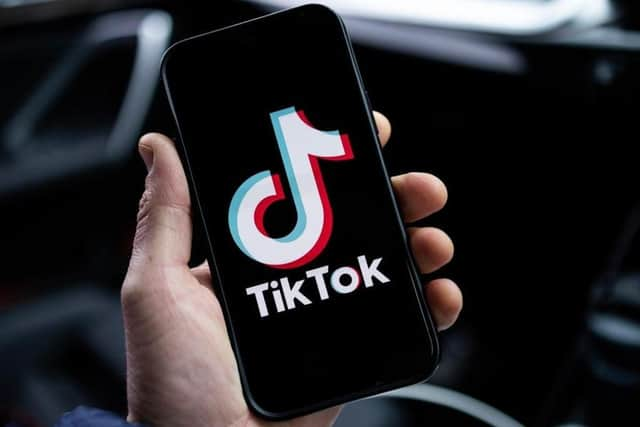 It added that personal data belonging to those children was used without parental consent and that the company did not do enough to check who was using the social media app and take enough action to remove the underage children that were.
The regulator slashed the potential fine, which it first announced in September last year, after deciding not to pursue an initial finding that the company had unlawfully used "special category data".
Special data includes ethnic and racial origin, political opinions, religious beliefs, sexual orientation, trade union membership, genetic and biometric data or health data.
But the regulator upheld its findings that TikTok failed to ensure that users under 13 had permission from their parents or carers to use the platform.
It also did not carry out adequate checks to identify and remove these children from its site despite concerns being raised to senior members of staff.
"There are laws in place to make sure our children are as safe in the digital world as they are in the physical world. TikTok did not abide by those laws," said information commissioner John Edwards.
"As a consequence, an estimated one million under-13s were inappropriately granted access to the platform, with TikTok collecting and using their personal data.
"That means that their data may have been used to track them and profile them, potentially delivering harmful, inappropriate content at their very next scroll.
"TikTok should have known better. TikTok should have done better. Our £12.7m fine reflects the serious impact their failures may have had.
"They did not do enough to check who was using their platform or take sufficient action to remove the underage children that were using their platform."
TikTok said: "TikTok is a platform for users aged 13 and over. We invest heavily to help keep under 13s off the platform and our 40,000 strong safety team works around the clock to help keep the platform safe for our community.
"While we disagree with the ICO's decision, which relates to May 2018 – July 2020, we are pleased that the fine announced today has been reduced to under half the amount proposed last year.
"We will continue to review the decision and are considering next steps."
Comments
 0 comments
Want to join the conversation? Please or to comment on this article.