TikTok: How many people use the social media platform and why is the UK Government considering banning it?
It is the social media network that exploded in popularity during the Covid pandemic.
But now the UK Government has said it has not ruled out a ban on TikTok – as it launches an investigation amid concerns over potential security risks regarding the Chinese-owned app.
UK security minister Tom Tugendhat has asked the National Cyber Security Centre (NCSC) to look into the video-sharing app, saying it is "absolutely essential" to keep the UK's "diplomatic processes free and safe".
As well as international security concerns, TikTok has also come under fire for issues such as cyber bullying and problems surrounding body image of young people. Mr Tugendhat said: "Understanding exactly what the challenges that these apps pose, what they are asking for and how they're reaching into our lives is incredibly important."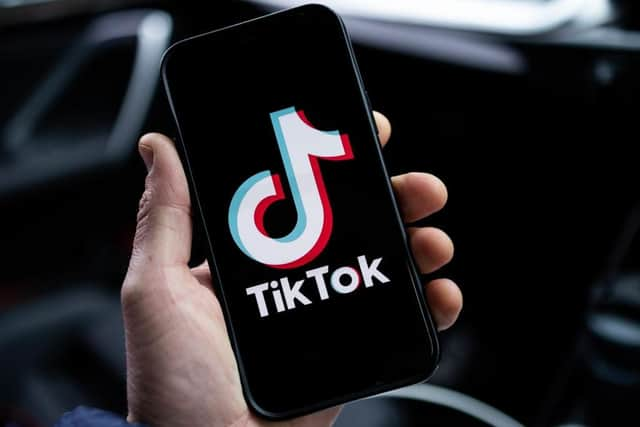 He said he did not rule out banning TikTok on Government phones, but said he would not make a decision until the NCSC has reached its conclusions.
"It will be addressed with the challenges we face, with the threats we face," he said.
What is TikTok and how popular is it?
TikTok, which was launched in 2017, took off in the UK during the Covid pandemic, when people stuck at home began to use it to share short videos of lockdown pastimes – and lip-synched dances.
Based on forecasts released in May 2021, the number of TikTok users in the United Kingdom is expected to reach 16.8 million by 2024, while it has more than three billion downloads worldwide.
TikTok is targeted at the international market, while ByteDance has a separate app that has an almost identical interface – but which does not share content with TikTok – for China called Douyin. Videos shared on TikTok can range from three seconds to ten minutes.
What have other countries done?
In August 2020, then US president Donald Trump signed an order that would ban TikTok transactions in 45 days if it was not sold by ByteDance.
However, a year later, Mr Trump's successor Joe Biden signed an executive order revoking the former administration's ban on TikTok, and instead ordered the Secretary of Commerce to investigate the app to determine if it posed a threat to US national security.
Recently, the US House Foreign Affairs Committee voted 24 to 16 to give President Biden the power to enforce a national ban on the app, owned by Chinese company ByteDance. Michael McCaul, chair of the committee, described TikTok as a "spy balloon in your phone".
The text of Mr McCaul's Bill quotes Christopher Wray, director of the FBI, who said that TikTok owner ByteDance, is "controlled by the Chinese government". He said the Chinese state can manipulate the algorithm that curates what people view on TikTok, as well as giving the government the opportunity to collect user data for "traditional espionage operations".
Last month, the European Commission and European Council banned TikTok from official devices. Other countries have banned TikTok entirely, including India, which cited threats to its national security and defence when it barred the app in 2020.
TikTok has responded to the government bans, calling them "misguided and based on fundamental misconceptions".
Comments
 0 comments
Want to join the conversation? Please or to comment on this article.