World Porridge Making Championship: battle for the Golden Spurtle gets highly competitive in Scottish Highlands town
Their sponsor tells us more about making the perfect porridge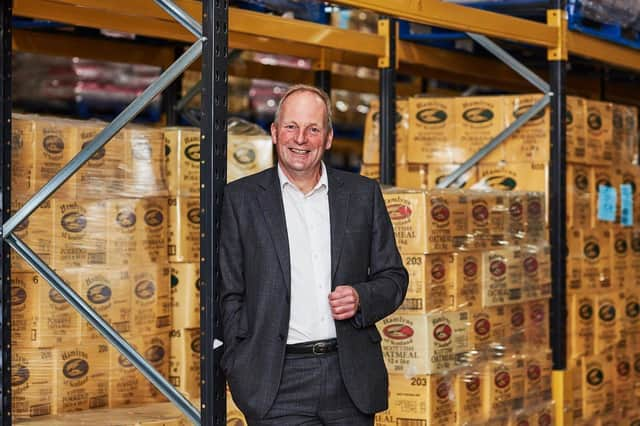 Porridge is the humblest of dishes.
It's also the easiest to prepare.
You just blitz it in the microwave, or pour boiling water into one of those little plastic pots. We're joking, those are crimes. This breakfast-friendly foodstuff, which Scots have been eating since Stone Age settlers gathered together for brunch in the Outer Hebrides, should be treated with more reverence. They certainly celebrate it at the annual World Porridge Making Championship, which will be held in the Scottish Highlands village of Carrbridge on October 7.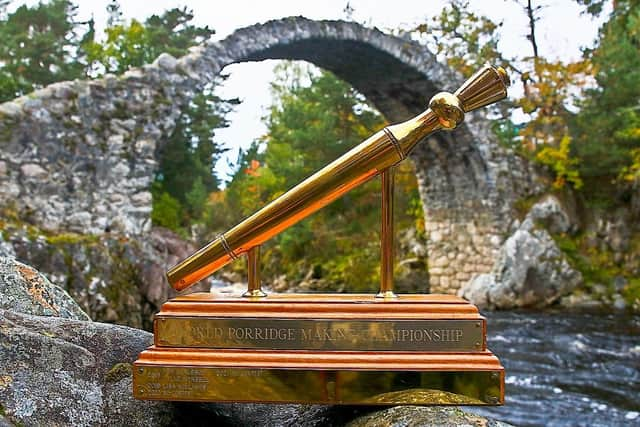 Those who decide who will take home this year's Golden Spurtle trophy are judges Sarah Rankin, MasterChef 2022 finalist; chef Neil Mugg, chef and author, Kirsten Gilmour, as well as Scottish Italian cook and blogger, Los Angeles based, Christina Conte.
They'll be sampling the competitors' cook-off concoctions, made from oats, water and milk, or the less traditional 'speciality' versions of the genre.
We asked Alan Meikle, managing director of competition sponsors, Hamlyns of Scotland, to tell us about this year's competition and the dos and don'ts on the professional porridge-making scene.
Will 2023 be an especially good vintage?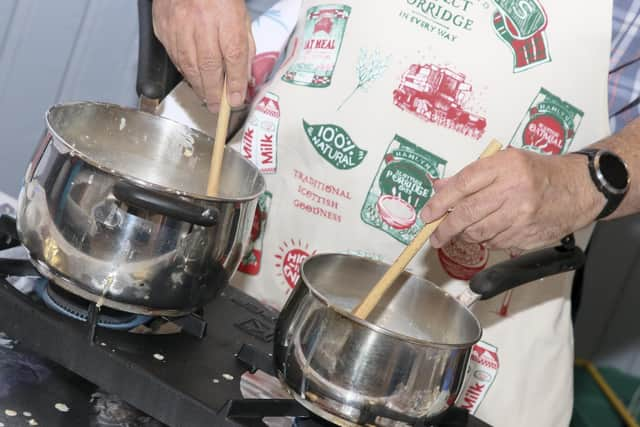 It's become a favourite event in Scotland's food calendar. From the parade from the Old Carr Bridge down the main road behind the local pipe band, to the excitement in the packed village hall with competitors from all over the world cooking under their national flags, it is a very special event and it's celebrating 30 years. What started as a small occasion to promote Carrbridge as a tourist destination has become a much-loved event for porridge-lovers from across the globe. This year's competition includes entrants from Australia, Canada, Germany, Cyprus and the Netherlands, as well as from across the UK. It's a charming event in a beautiful Highland village, but don't be fooled - everyone is there to win and the competition on the day is very serious.
Who are this year's competitors?
Thirty porridge lovers will compete for the coveted Golden Spurtle. All are porridge enthusiasts but few have a professional cooking background. This year's line up includes a personal trainer, an engineer, a gardener from Kew Gardens, a retired diplomat, a food blogger, a butcher, a journalist and a children's mental health therapist. Four previous World Champions, including the 2022 champion Lisa Williams, are returning to try and take back the title.
What are the judges looking for?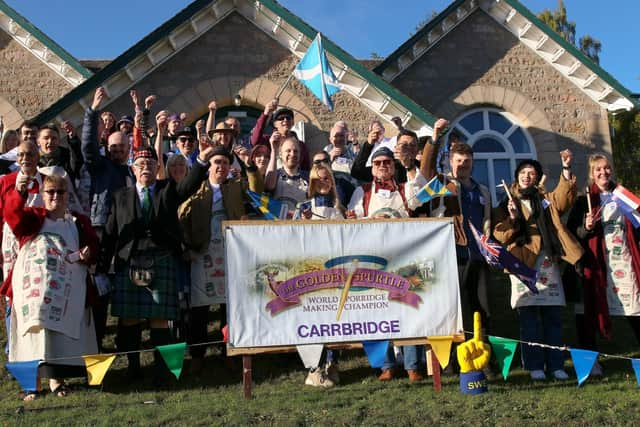 They're judging based on the taste, consistency and colour of the porridge in the main competition. For the speciality prize, oats and oatmeal are very versatile ingredients and competitors can make any sweet or savoury dish using oatmeal. After the judges have tasted all the porridges the audience get to try them too, which always sparks great debate.
Is porridge still as popular as it used to be as a breakfast staple, or have cereals taken over?
Porridge has enjoyed a big resurgence over the last few years. There has been a lot in the media recently about ultra-processed foods, with breakfast cereals coming under a lot of criticism, especially for added salts and sugars. Oats are packed with goodness and have nothing added and nothing taken away. They keep you fuller for longer than most breakfast cereals, so porridge really is one of the healthiest ways to start the day. Porridge oats are also the best value breakfast cereal per serving.
Is salt still the most authentic porridge topping? Do a lot of people still add it?
Salt is quite a Scottish thing, and a wee pinch certainly completes a bowl of porridge.
Are there any crimes against porridge, when it comes to cooking or serving it, and what's your advice on toppings?
I think that it's worth taking the time to make porridge on the stove top. It only takes a few minutes once it comes to the boil and it's creamier than if you make it in the microwave. Be as adventurous as you like with your toppings. My personal favourite is fresh strawberries and raspberries when they are in season but you can try a variety of fresh or frozen fruits, peanut butter, honey and banana, syrup or anything else you fancy. 2022 World Porridge Making Champion, Lisa Williams, tops her porridge with Primula cheese and chopped ham. I'm not sure I'm adventurous enough to try that.
What are the best ingredients, as far as oats are concerned?
I truly believe that Scottish oats make the best porridge. The Scottish climate is perfect for growing oats. Hamlyns' oats are produced by a network of farmers from across Scotland, many of whom have worked with us for generations.
Again a matter of personal taste. I prefer half milk, half water for a nice creamy porridge, but all milk or all water work as well - it really depends how creamy you like it.
And the best cooking utensils?
A non-stick pan and a spurtle are the best things for making porridge, and a cup to measure your ingredients. One cup of porridge oats to two cups of liquid should give you the perfect porridge every time. The secret is to keep stirring slowly so you don't get any lumps. The spurtle helps you to get into the corners of the pan, and the non-stick pan makes the washing up much easier.
Do you have porridge for breakfast every day, or does a bacon sandwich occasionally sneak in?
Porridge wins hands down. But you know what they say - everything in moderation.
Hamlyns relaunches their core range of porridge oats and oatmeals in paper bags from January. They produce their own electricity from a 2.3-megawatt wind turbine alongside our mill in Boyndie, Banffshire, which saves an estimated 4,000 tonnes of CO2 emissions each year, www.hamlynsoats.co.uk
Comments
Want to join the conversation? Please or to comment on this article.