We try the new menopause treatment from Templespa at Edinburgh's One Spa at The Sheraton
This new treatment is aimed at mid-lifers who want a mood boost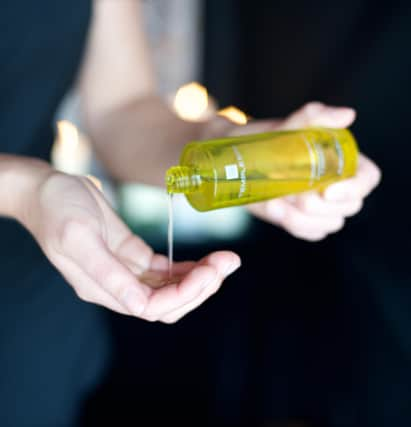 There are many menopause symptoms.
The lesser known ones include having a brain like a sieve - nay, a colander - so you keep forgetting to wash the conditioner out of your hair, and don't remember what you're doing most of the time.
Anyway, I'm not on the HRT yet, but I am happy to try the Your Best You treatment from Templespa, at One Spa at The Sheraton Edinburgh.
It's an 80 minute experience that's tailored to the client, but is designed to ease aching limbs, help with lymph drainage and generally just lift the mood. Anyone can benefit from it, not only those whose hormones are out of whack.
I wonder if another symptom of the menopause is indecisiveness, as I'm not sure whether to go for hot or cold stones, when my therapist asks me what I'd like. In the end, I go for both.
As I lie face down on the treatment table, while instrumental music including What a Wonderful World plays in the background, I'm asked to take three deep breaths while inhaling the Breath of Life sinus-clearing eucalyptus-infused balm that's cupped in on my therapist's palms.
Then one side of my body is exposed. This is so the therapist can whisky hot and cold stones up and down the length of my foot, leg and back. They don't use the usual lava stones in this treatment, but Himalayan salt stones, which have a slightly granular texture and a bit more grip.
The other side of my body is massaged next, then I turn over and there's the same on the other side, with the stones being worked into my soles and quads.
This treatment also incorporates a facial, which has been created to ease puffiness. I really need this, as my face is like an unevenly risen scone. My eye makeup is removed with cool cotton pads, then my whole face is freshened up with a lavender-scented cleanser.
Next, a fruity hydrating mask goes on, and I'm massaged down the sides of my neck, then up into my scalp. A few mini versions of those stones come into play. They're cold, and are used as tools to lift my saggy cheeks and temples. It feels very refreshing, especially since I'd spent most of the morning hanging out in One Spa's Escape at One thermal experiences.
The treatment concludes with some gentle presses across the body, and I'm released into the relaxation room. I could get used to this menopause malarkey, if they'd only invite me along here once a week.
Your Best You is £125 for 80 minutes at One Spa, The Sheraton, 8 Conference Square, Edinburgh (0131 221 7777, www.onespa.com)
Comments
Want to join the conversation? Please or to comment on this article.