Debenhams closing: why is it going into liquidation, when will shops close, and what if I have a store credit card?
It is understood that the collapse of the department store deal is partly linked to the administration of Arcadia, which tumbled into insolvency on Monday evening
In a brief statement to the London Stock Exchange, the company said: "JD Sports Fashion, the leading retailer of sports, fashion and outdoor brands, confirms that discussions with the administrators of Debenhams regarding a potential acquisition of the UK business have now been terminated."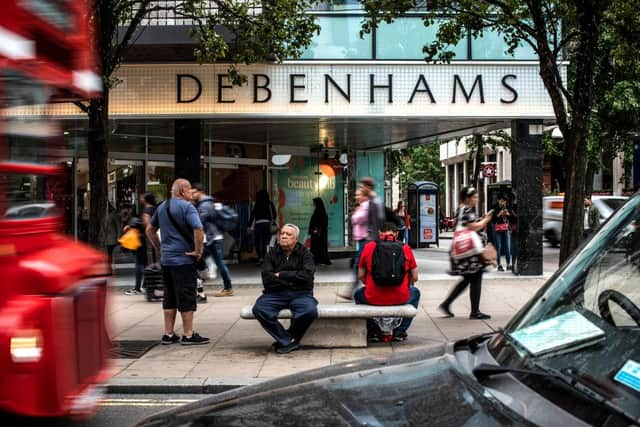 Here is everything you need to know about it.
When are the chain's 124 stores closing?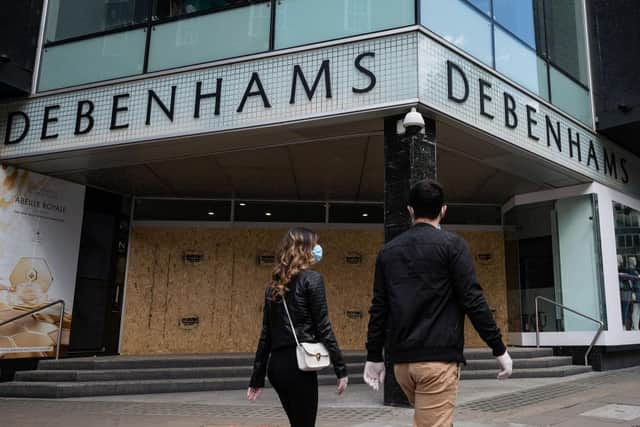 The 242-year-old department store chain said its administrators have "regretfully" decided to start its liquidation process, while continuing to seek offers.
It is not yet known when Debenhams' stores could stop trading, but it said it will continue to trade through its 124 UK stores and online to clear its current and contracted stocks.
"On conclusion of this process, if no alternative offers have been received, the UK operations will close," the company said in statement.
All 12,000 employees are likely to lose their jobs when the department store chain's 124 shops cease trading. It is understood staff were told on Tuesday morning.
Debenhams had already cut 6,500 jobs across its operation due to heavy cost-cutting after it entered administration for the second time in 12 months.
In August, the department store announced it was cutting 2,500 roles as the economic impact of coronavirus continued to claim jobs.
Could Debenhams be saved?
Geoff Rowley of FRP Advisory, joint administrator to Debenhams and partner at FRP, said: "All reasonable steps were taken to complete a transaction that would secure the future of Debenhams.
"However, the economic landscape is extremely challenging and, coupled with the uncertainty facing the UK retail industry, a viable deal could not be reached.
Debenhams' remains hopeful that alternative proposals for the business may yet be received, and Rowley added the company "deeply regret" that circumstances have "forced us to commence this course of action."
"We are very grateful for the efforts of the management team and staff who have worked so hard throughout the most difficult of circumstances to keep the business trading."
What happens if I have a Debenhams credit card?
While it hasn't been confirmed just what effects Debenhams' liquidation will have on its credit card and insurance services, when the company previously went into administration in 2019, it said there would be "no changes".
According to finance expert Martin Lewis at moneysavingexpert.com, "the actual credit and insurance for these products is provided by external organisations rather than Debenhams itself – for example, NewDay provides the credit for the Debenhams credit card.
"As a result, Debenhams says personal finance customers wouldn't be affected regardless of any changes at Debenhams."