Chanel opens an ephemeral boutique in Edinburgh, a few doors along from Bute House
They've taken up temporary residence on Charlotte Square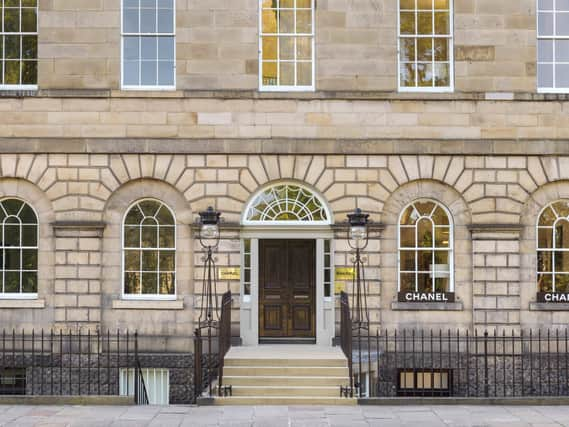 CHANEL has opened an 'ephemeral boutique' in Edinburgh, with a launch as understated as one of the luxury brand's quilted ballet slippers.
Every year, they organise short-term residencies in the most glamorous locations. There are currently similar presences in Mykonos, Marbella, Bodrum, Saint Tropez and Capri.
Their temporary shop in the Capital is at 8 Charlotte Square from now until August 5. The neighbours include the official residence of the First Minister of Scotland, Bute House, which is at number 6, and they're just next door to The National Trust for Scotland's Georgian House.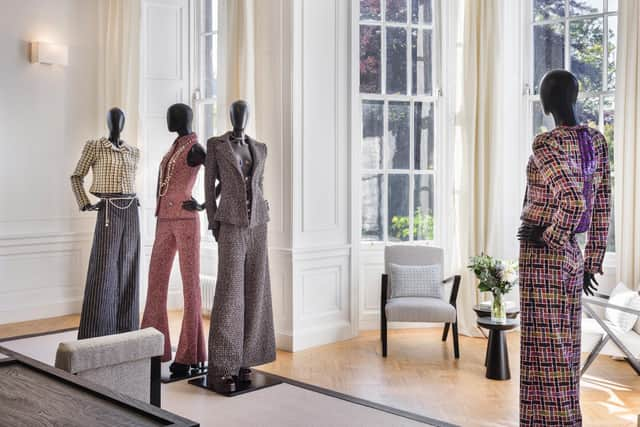 This is the first in Scotland and they say that the city was chosen because of fashion designer and namesake Gabrielle Chanel's links. This connection is ongoing, as their tweeds and cashmere are still made in the Scottish Borders. In 2012, CHANEL held its Métiers d'art show at Linlithgow Palace.
Apart from a printed advert on the wrap covering a nearby building under construction, there are just a couple of subtle plaques outside to mark the location of the new 5232 sq ft shop, which spans three floors of a 19th-century Robert Adam designed house.
On arrival, you'll be met in the marble hallway by a brigade of staff, all clad in black.
I'm shadowed by a chic assistant who wears a black camellia corsage, and a single leather glove, in the signature style of CHANEL's late artistic director Karl Lagerfeld, who died back in 2019. This designer's successor was Virginie Viard.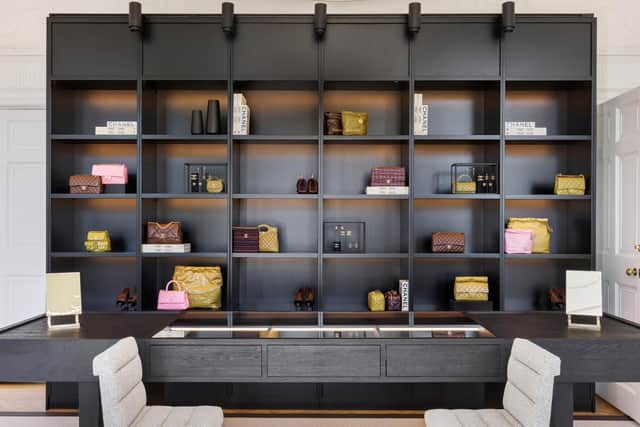 She's responsible for designing the 2022/23 Métiers d'art collection, which celebrates the virtuosity of various maison d'art artisans and is showcased on the ground floor of 8 Charlotte Square. There are jewelled buttons, sequins and embroidery on surprisingly colourful and extremely detailed pieces that hang on rails or mannequins.
Perhaps because the building is Category A listed, CHANEL has very carefully designed the interior of the ephemeral boutique. There are monochrome units, and pink and green tweed sofas, with nothing attached to the walls or parquet floors.
The ground floor has a focus on accessories, with cabinets that are filled with shoes, or bags that include quilted numbers in 'solar tones' and a sequined ombre creation that's yours for £5450. It's the busiest section. On my visit, there are four or five people browsing potential purchases at a counter. Among other things, this vitrine houses a collection of sunglasses and bottles of the CHANEL Paris-Édimbourg Les Eaux de Chanel Eau de Toilette, which is inspired by the Scottish moors.
Up a winding staircase to the first floor, you'll find the ready-to-wear collection, which includes a black lace dress and a crocheted cardigan that vaguely echoes the twin sets that the label and Gabrielle Chanel was once famous for. The main room here is spectacular, with gold leaf and pastel frescoes on the ceiling. The second floor houses a 'changing suite' and more of the ready-to-wear collection, as well as jewellery and watches, with a view across the rooftop of CHANEL's very transient city home.
Comments
 0 comments
Want to join the conversation? Please or to comment on this article.