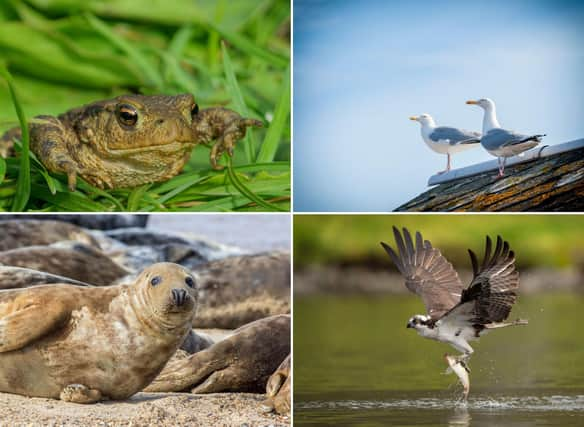 March Nature in Scotland: Here are 10 pieces of amazing Scottish wildlife to look out for in March
It's officially the start of spring, and March in Scotland is a time of warmer and longer days when Mother Nature wakes up after a long winter.
Published 23rd Feb 2022, 14:58 GMT
Updated 27th Feb 2023, 09:41 GMT
Native deciduous trees, left bare of leaves for months, develop buds of green that will soon become dense foliage, while insects that have lain dormant all winter start to emerge.
More flowers start to bloom, with the likes of tulip, crocus and daffodil joining the early-blossoming snowdrop and primrose.
They are joined a myriad of wildlife starting to think about breeding seasons and bringing up younsters in the weeks to come – as nests are built and perfect mates procured.
So, when you're out and about Scotland this March, here are the sights and sound you should be looking out for.