Sunday Times Rich List 2023: 5 richest people in Scotland including Asos and Jenners mogul Anders Povlsen
The Sunday Times Rich List is an annual breakdown of the UK's wealthiest people and the source of their vast riches including whisky and water.
Fashion retail mogul Anders Holch Povlsen, who is the largest shareholder in online brand Asos as well as the UK's largest landowner, has been revealed as the richest person in Scotland yet again.
According to a special edition of the Sunday Times Magazine, to be released this weekend, there are now 171 billionaires in the UK, a drop of six from 2022. Their combined wealth is just shy of £684bn, up nearly £31bn from the previous year (a rise of 4.5 per cent).
That comes despite the so-called bursting of the second tech bubble. Tech firms in the UK and America have faced huge losses and staff cuts.
Sir Richard Branson, for instance, lost £1.79bn since 2022 after a fall in the share price of his space tourism and satellite enterprises.
Overall, the richest 350 in the UK this year are worth £796.459 billion.The minimum wealth needed to be counted in the top 350 is £350 million.
Robert Watts, compiler of the Sunday Times Rich List, said: "This year's Sunday Times Rich List shows that a golden period for the super rich is over. For the first time in 14 years we've seen the number of UK billionaires fall.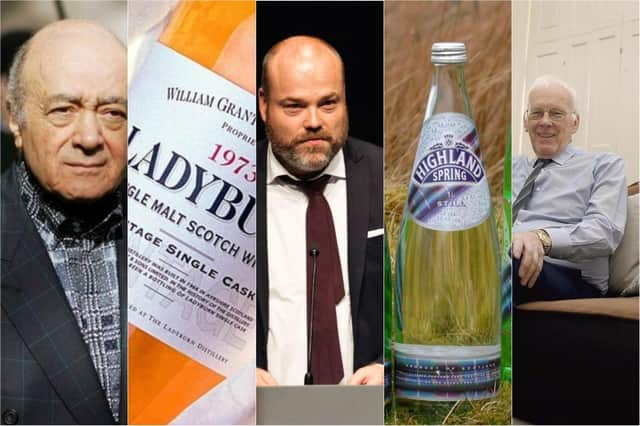 "Two years ago we raised concerns about an unsettling boom in the fortunes of the very wealthy that continued unchecked during the political instability around Brexit and the pandemic. This is not a crash - but there are household names who have lost vast sums over the past year. The bursting of the tech bubble, the end of rock bottom interests and the jitters creeping through the banking industry have all taken their toll.
"The super rich don't exist in a vacuum. Many small investors lost money in some of their overblown stock market floats. Many people also work for their businesses. Financial losses for billionaires can have implications for us all."
Who is the richest person in Scotland in 2023?
1) Anders Holch Povlsen (Fashion: Bestseller and Asos) – £8.5bn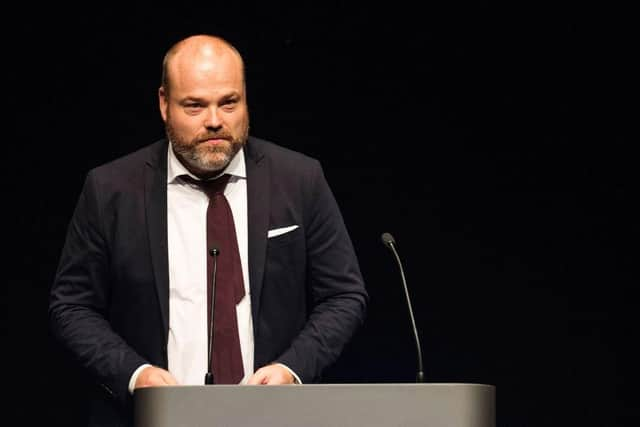 This year the list is again topped by Danish fashion retailer Anders Holch Povlsen who also ranks 17th on the overall Rich List for 2023.
With a valuation estimated at £8.5 billion - making him Scotland's highest climber - up £2 billion from £6.5 billion in 2022, he is also the country's largest private landowner with a whopping 220,000 acres to his name.
The billionaire has a renowned love affair with Scotland dating back to childhood and he calls Aldourie Castle on the shores of Loch Ness home.
Povlsen's riches come from the Danish fashion retailer Bestseller which was founded by his father, Troels Holch Povlsen, back in 1975.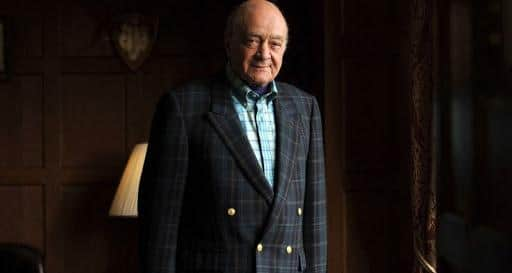 Anders – now 50 – took the reins in 2000 and the firm of which he is both chief executive and sole owner had another strong year, with profits of £723m. He also has a stake in leading online fast-fashion firm Asos, though the company took a £183m loss in the past 12 months.
Polvsen owns the Jenners building on Princes Steet in Edinburgh, the purchase of which reportedly topped £50m. The building, which was recently affected by a fire which led to the death of a firefighter, is earmarked for renovation as a hotel and restaurant.
Povlsen and his wife, Anne, were struck by tragedy in 2019 when three of their children – Alma, Agnes and Alfred – were killed at the Shangri-La Colombo hotel during a series of terrorist attacks in the Sri Lankan city where the family were on holiday.
2) Glenn Gordon and family (Spirits: William Grant & Sons) – £4.607bn
Whisky dynasty, Glenn Gordon and family, is listed as this year's second richest person in Scotland at £4.607 billion. Based in Jersey, Gordon runs William Grant & Sons, and is owner of Drambuie, Glenfiddich and Grant's.
The family's wealth rose by £1.2bn in the last year. Gordon, born in 1857, is a descendant of his company's founder, William Grant.
William Grant & Sons is the third largest producer of Scotch whisky (behind Diageo and Pernod Ricard) and manufactures brands including Balvenie and Glenfiddich.
3) Sir Ian Wood and family (Oil services and fishing: Wood Group) – £1.82bn
The billionaire North Sea tycoon and philanthropist Sir Ian Wood is best known for his work with Wood Group, revolutionising the firm to become a corporation with operations around the world. He was chief executive between 1967 and 2006 and later served as chairman.
Born and educated in Aberdeen, Wood established the Wood Foundation, a venture philanthropy body, in 2007 with his family.
The foundation works in two broad areas: making markets work for the poor in Africa, and developing young people in Scotland.
In 2010, Sir Ian – then serving as head of Robert Gordon University - controversially handed an honorary degree to Donald Trump. The degree was later rescinded.
The Wood family's wealth rose by £1m in the year to 2023.
4) Mohamed Al Fayed and family (Retailing and hotels: Harrods and Paris Ritz) – £1.699bn
The Egyptian-born businessman Mohamed Al Fayed has been a prominent face in British business and society since the 1960s. He owns the Ritz hotel in Paris, and was the former proprietor of both the Harrods department store and Fulham Football Club in London.
Al Fayed bought the Balnagown estate in Easter Ross back in 1972 and now owns around 65,000 acres. He restored Balnagown Castle and was awarded the Freedom of the Highlands in 2002.
He has also revealed himself to be a backer of Scottish independence, stating in 2009: "It's time for you to waken up and detach yourselves from the English and their terrible politicians...whatever help is needed for Scotland to regain its independence, I will provide it...when you Scots regain your freedom, I am ready to be your president."
Al Fayed's son Dodi was romantically linked with Princess Diana following her divorce with the then Prince Charles. Both Dodi and Princess Diana were killed following a car crash in Paris in 1997.
There has been no change in Mohamed Al Fayed's wealth in the past 12 months.
5) Mahdi al-Tajir (Metals, oil and water: Highland Spring) – £1.637bn
Mohammed Mahdi Al Tajir is a Bahrana-Emirati businessman whose net worth has risen by nearly £50m in the past year.
Al-Tajir was the first UAE ambassador to the UK and now owns the famous Highland Spring bottled water company.
The 91-year-old divides his time between a home in London and Keir House, a 18,000 acre estate in Perthshire.
Comments
 0 comments
Want to join the conversation? Please or to comment on this article.