Budget 2023: What time is the budget announcement? Key details, pension changes, and how to watch
Jeremy Hunt is to set out his tax and spending plans for the year ahead today as part of the Spring Budget.
The economic landscape for 2023-24 appears to be slightly less worrisome than the previous few years.
But public finances still remain in a delicate state, with the rising cost of living and support for energy bills forcing up the costs of government borrowing.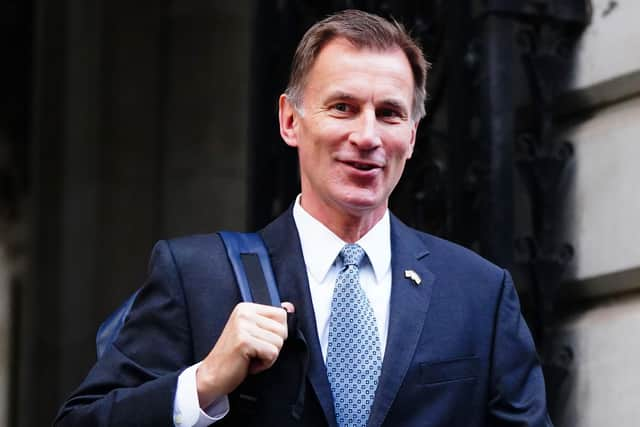 What can we expect from the announcement?
Within this budget key areas are expected to include support for energy bills, childcare and fuel prices.
The chancellor is also likely to increase the lifetime pension allowance (LTA) - the amount you can accumulate in your pension pot before paying extra tax.
The lifetime allowance currently stands at £1.07 million, with savers incurring tax after that threshold is exceeded.
– A ramping-up of sanctions for claimants who do not look for or take up employment.
– The creation of 12 investment zones – eight in England, four in Scotland, Wales and Northern Ireland, benefiting from tax breaks, each backed by £80 million over five years.
– Some £63 million of money to help leisure centres with swimming pools meet energy costs and become more efficient.
– Ending the "prepayment penalty" for energy bills
Where to watch the announcement?
Mr Hunt's speech will be delivered on Wednesday around 12:30 GMT and is expected to last about an hour.
Labour leader Sir Keir Starmer will issue his response in the Commons immediately afterwards.
It will be shown live on major news channels including BBC News and Sky News, with full details to be published on the Treasury's website.