Ahead of his Budget speech, Chancellor Jeremy Hunt confirmed that the energy price guarantee for households will be extended for another three months at its current rate with the Treasury performing a U-turn on plans to reduce energy support for millions of households from next month.
The three-month extension of the energy price guarantee (EPG) at its current £2,500 level will save a typical household around £160, the Government said.
The support scheme has limited a typical household energy bill to £2,500 since October, but was due to increase to £3,000 in April to reduce the burden on state finances.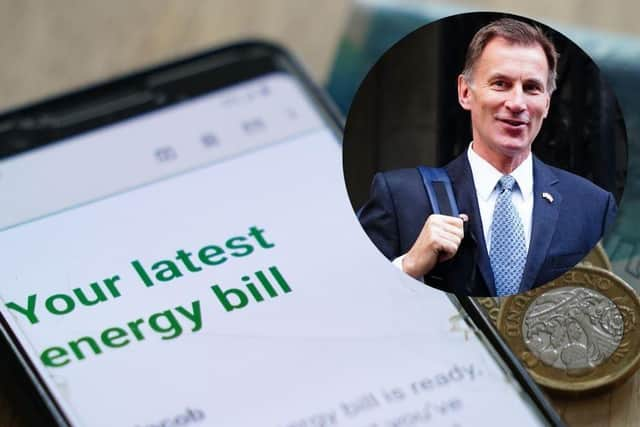 However, the Treasury has said it will now continue the scheme at £2,500 until July, as had been widely reported, in a move which will cost it around £3 billion.
Energy prices are now 50% lower than forecast in October and are projected to continue dropping.
Prime Minister Rishi Sunak said: "We know people are worried about their bills rising in April, so to give people some peace of mind, we're keeping the energy price guarantee at its current level until the summer when gas prices are expected to fall.
"Continuing to hold down energy bills is part of our plan to help hardworking families with the cost of living and halve inflation this year."
The EPG had been due to rise to £3,000 in April, but falling energy prices mean that the current level can be extended to "bridge the gap" until costs fall below the cap.
Chancellor Jeremy Hunt, who included the measure in his Budget being unveiled today, said: "High energy bills are one of the biggest worries for families, which is why we're maintaining the energy price guarantee at its current level.
"With energy bills set to fall from July onwards, this temporary change will bridge the gap and ease the pressure on families, while also helping to lower inflation too."