iPhone 12: cost and UK release date of Apple's new iPhone Pro Max and Mini after coronavirus delays - and when pre-orders open
Rumours suggest as many as four new models in varying sizes
As part of a live streamed launch event held on Tuesday 13 October, the tech giant unveiled new handsets which for the first time in iPhone history will take advantage of 5G, offering internet speeds up to several times that of current-generation 4G.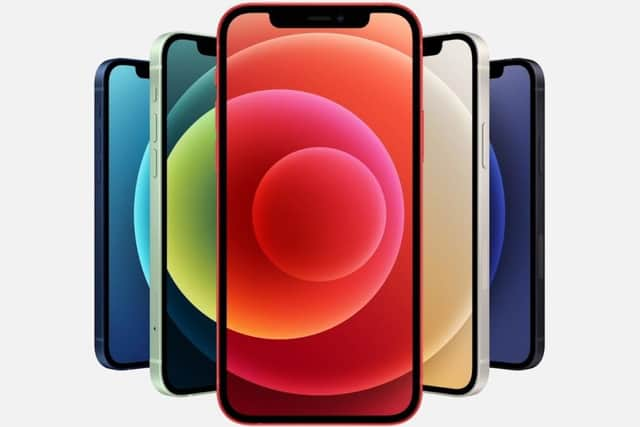 The iPhone 12 and iPhone 12 mini represent the biggest step forward since the iPhone X in 2017, and feature some major new upgrades.
Here's everything we know so far:
How big are the new phones?
The iPhone 12 mini has a 5.4-inch screen, and is joined by the 6.1-inch screen iPhone 12, the iPhone 12 Pro which also has a 6.1-inch display and the 6.7-inch iPhone 12 Pro Max, Apple's largest iPhone to date.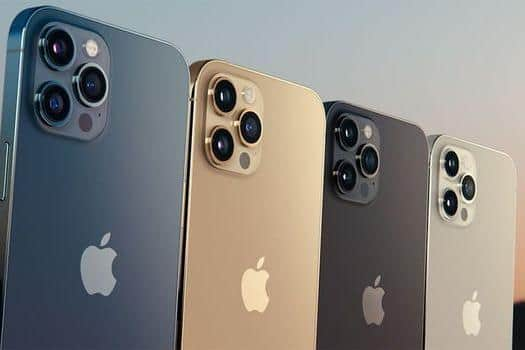 What features will they have?
As part of their unveiling, Apple revealed the new iPhone line-up also features improved camera specifications across all devices, including better low-light performance and upgraded Night Mode photography capabilities, while video can now also be recorded in high-quality HDR and Dolby Vision for the first time.
The company confirmed it would no longer include headphones and chargers in the box of each iPhone sold.
These will be available to be purchased separately (of course).
Apple also announced the introduction of its MagSafe magnet technology to the iPhone for the first time.
Last seen as a way to connect laptop charging cables to computers, MagSafe is being used in the iPhone 12 range for chargers, but also new phone cases and other accessories, including the new MagSafe Duo charging pad, which allows a user to charge both their iPhone and an Apple Watch at the same time.
Mr Cook said the introduction of 5G would be game-changing for the device, allowing users to stream video, use apps and browse the internet faster than on any previous iPhone device.
A number of Apple's rival phone makers have already introduced several 5G-enabled smartphones - including the likes of Samsung, Huawei and Google - however, industry experts have suggested that Apple's entrance into the market will spark a new appetite for the technology.
What specs will they have?
As rumoured ahead of their official reveal, the new models use an Apple-designed 5-nanometer A14 chip, which brings both speed and efficiency and help improve battery life. These tweaks to power consumption could be needed, as 5G connections use additional battery.
"The Apple-designed A14 Bionic, the fastest chip in a smartphone, powers every experience on iPhone 12," said Apple, "and coupled with an advanced dual-camera system, delivers meaningful new computational photography features and the highest quality video in a smartphone.
"A14 Bionic has the fastest CPU and GPU by up to 50 percent compared to the fastest competing smartphone chips, enabling console-quality gaming experiences, powerful computational photography, and more, while delivering great battery life.
What will they look like?
iPhone 12 and iPhone 12 mini will be available in five aluminium finishes, including blue, green, black, white, and red.
The new Ceramic Shield front cover provides the biggest jump in durability for the new iPhones, which Apple says "are as beautiful as they are durable."
Both the iPhone 12 and iPhone 12 mini feature a new flat-edge design with "an aerospace-grade aluminium enclosure", and the Ceramic Shield front cover "goes beyond glass by adding a new high temperature crystallisation step that grows nano-ceramic crystals within the glass matrix."
The technology giant confirmed the iPhone 12 Pro will start at £999, and the Pro Max at £1,099.
The iPhone 12 mini will start at £699, and the iPhone 12 at £799.
When will they be released?
The new Pro and Pro Max devices will be available to pre-order from 16 October, before going on sale on 23 October.
The iPhone 12 and 12 mini will begin pre-orders on 6 November, and be released on 13 November.