Tour an architect designed holiday home in a beautiful Highland setting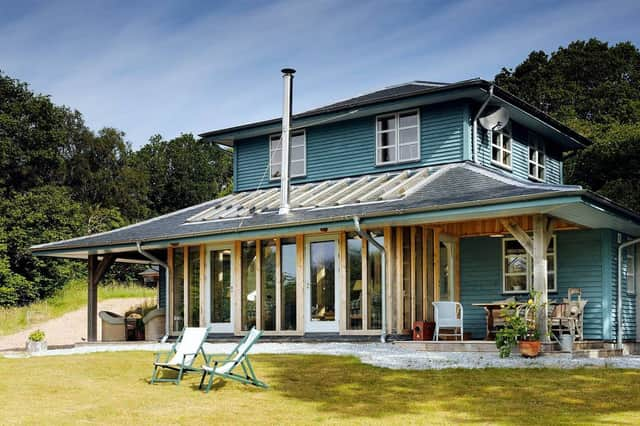 An architect's second Highland project wasn't only a hit with his family – it became a blueprint for his business clients.
When Roderick James and his wife, Amanda Markham, built Tigh Na Mara, they had no idea that it would prove so popular with their children and grandchildren.
With their house bursting at the seams, as an architect, the obvious solution was to build another one.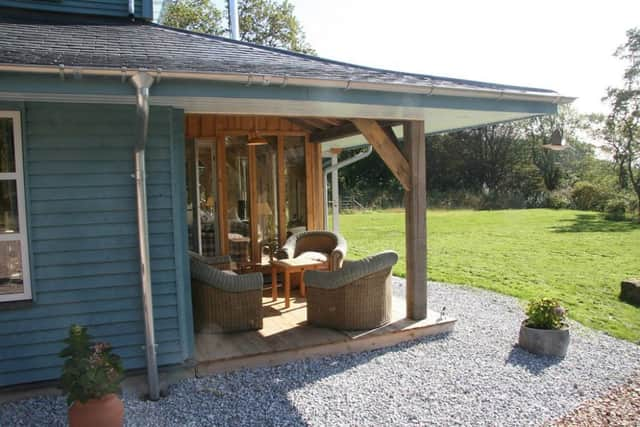 Roderick had been designing a property for a client when he came across an undeveloped woodland site for sale in 1998. With views over the Sound of Mull, the location convinced the couple to move from their home in Devon and build Tigh Na Mara (Gaelic for "house by the sea").
"It was quite a small house, which we loved," Roderick recalls. "Then we discovered that the family loved it too, and that meant a bigger house, so I started designing Tigh Darach [oak house]."
It made sense, of course, to use the four-bedroom, three-bathroom property as a showcase for Roderick's company, Roderick James Architects, but it's still very much a great family holiday home.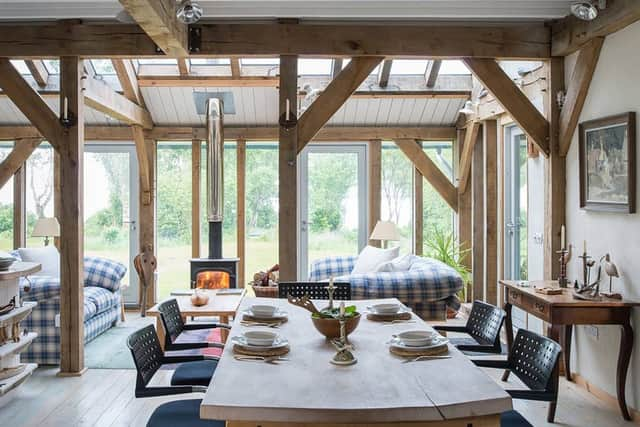 "It has solar panels on the roof generating electricity, a ground source heat pump and high performance Velfac windows making it a very economical house to run.
"When we built another house on our plot, we started letting Tigh Darach as a holiday home, and as a showcase it's worked very well. People come and stay and then commission us to design houses elsewhere."
Tigh Darach has all the ingredients of a typical oak frame build, which Roderick's former company, Carpenter Oak, whom he still works with, are renowned for. But its proportions make it rather unique.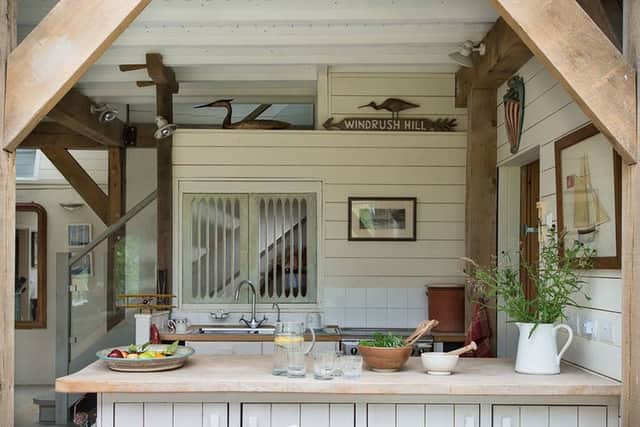 "It was a conscious decision that this wouldn't be a lofty house like many of our other designs. It has low ceilings, but in comparison to most houses they're still higher than the average – over three metres," says Roderick.
"The lack of walls means that each living area 'borrows' space from the next making it feel larger than it actually is because you are looking beyond, not just to the next area, but for miles and miles on a good day.
"It's a very light property and has a conservatory along the front and two corner verandas – one on the east side and one on the west side – which is ideal for either breakfast or cocktails.
"The verandas have proved to be very popular with both family and guests, and in Scotland especially, they work really well, offering a bit of protection from the elements."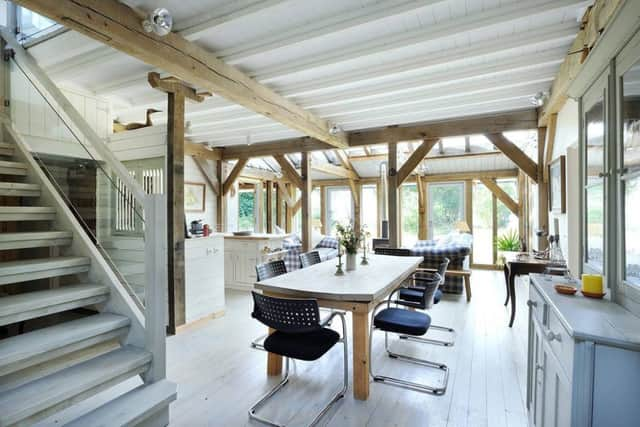 However, for Roderick, it's the atmosphere that the property exudes that is one of its USPs.
"I think the property has a cosy grandness to it. It's just very comfortable. The upstairs loft bedroom is lovely, it has a sofa in it and the views are fabulous; it feels like being in a treehouse.
"We could have cut down all the trees in front of the house, but we preferred having these little squints coming out; it makes the views more special by framing them and makes the space feel more secluded."
Downstairs, the communal living space is perfect for family get-togethers.
"We enjoy cooking and being part of the family rather than being shut away in a separate room, so we kept the kitchen part of the living space, but added some quirky touches to make it more interesting," says Roderick.
Louvre doors have been fitted above the sink creating more of a New England feel and Roderick made the elm table and worktop himself.
"I bought a complete elm tree and sliced it up. Both the worktop and the table are huge, single slabs of elm."
Roderick also added a few fun elements for the grandchildren, including a secret door in the bookcase which leads from one of the double bedrooms into the children's room.
This twin room can be accessed from either the outside, the rear double bedroom, or the shower room, providing plenty of opportunities for mischief for younger guests.
Another surprise, although more obvious, is the colour of the property – its blue Sadolin-clad exterior certainly isn't conventional.
"We painted it blue to make it a bit different, but it also fits in with the landscape and its proximity to the Sound of Mull, and I think it works," says Roderick.
"We're very pleased that we're able to share Tigh Darach. It was borne out of a need for our family but it's great that other people can now enjoy it, and if someone stays here and wants us to build them a house, it's a bonus.
"Tigh Darach has been replicated about four or five times and in a sense that shows how much people like it because on the whole we never do copies of houses.
"When a client comes to us we design for them and we interview them carefully to find out exactly what they want.
"Very often they think they want x, and after a bit of questioning they actually want y. So, for us, replicating a design is unusual.
"It's also a property that was very good on the eco front at the time it was built and it's still a high-performance building.
"However, we can, and do, design houses that go a lot further, but they cost a lot more as well."
If your grand design is an oak frame property, then a stay in Tigh Darach could be just what you're looking for or you could just enjoy it for what it is – a beautiful and very comfortable holiday home.
Tigh Darach is available to let through CoolStays.
For more information on Roderick James Architects, please visit their website.