The 44 Scotland Street Cookbook, featuring recipes from Alexander McCall Smith's novels, is released
The author, Anna Marshall, has written this edible tribute to the series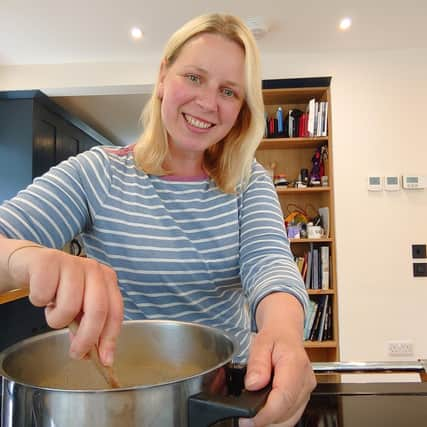 If you love a work of fiction, there's often the desire to bring the story to life.
When it comes to Alexander McCall Smith's 44 Scotland Street episodic novel series, which was first published in The Scotsman back in 2005, you can always visit its Edinburgh locations.
However, now you can also cook a few of the dishes that are mentioned, thanks to The 44 Scotland Street Cookbook written by Anna Marshall.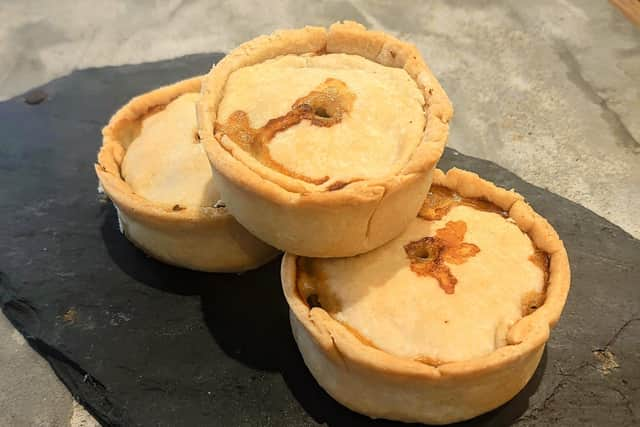 It consists of 10 chapters, with titles named after the likes of the five-year-old saxophone-playing character, Bertie Pollock, and including a recipe for his favourite panforte di Siena. This is also sold in Pollock's favourite deli, Valvona & Crolla, should you prefer shop bought to making your own. There's also a Big Lou section, with Dundee (or should that be Arbroath) Cake, The Association of Scottish Nudists' Constitutional Quiche and a chapter dedicated to The Last Suppers.
Fans of the series will understand the references.
They'll also appreciate the classic artwork throughout the book, by Iain McIntosh, who has illustrated the newspaper series and McCall Smith's other novels.
Unfortunately, the new cookbook has missed out recipes from the author's most recent series for The Scotsman and matching book, The Stellar Debut of Galactica MacPhee. This was published too late for Marshall to take it into account, though she will be touring to a few book festivals with McCall Smith, so they can discuss their simultaneous releases over afternoon tea.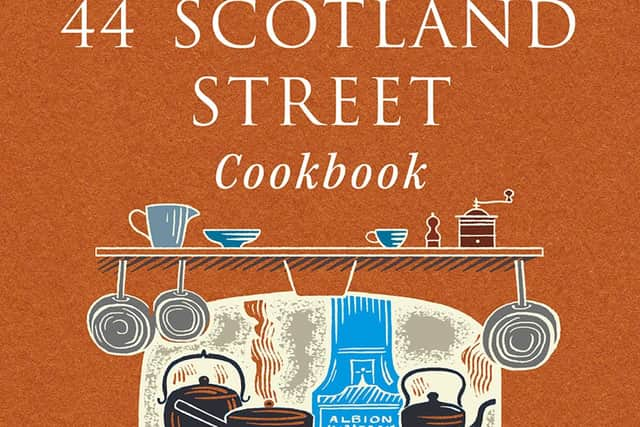 Her idea for the book started brewing a couple of years ago. Marshall had been working alongside Alexander McCall Smith's UK publicist for 13 years, and witnessed the enthusiastic reaction on social media when she posted certain food references.
"People really got chatting and reminiscing. And I thought, oh, there's definitely something here. I knew that a recipe book had been done for his No. 1 Ladies' Detective Agency series," says Marshall, in reference to Stuart Brown's Mma Ramotswe's Cookbook, which was published back in 2009. "In fact, the 44 Scotland Street series is a lot more food heavy, so there was really good scope".
The nine-month-long creation of this read involved listening to all the audiobooks, as Marshall, who lives on a farm in the Scottish Borders, was heavily pregnant and, later, on maternity leave. The accompanying exhaustion made listening, rather than reading, the back catalogue a more manageable option.
"I made a massive spreadsheet with all the references in it, then I started working through the important dishes that were relevant to the plot and the ones that people would recognise," she says. "Some of them, like scones, didn't really require a lot of development. But there were a few things that Sandy seemed to have more or less made up, like the venison cassoulet that I had to create from scratch. And actually it's a really nice recipe. His wife is apparently a big fan of that one. He'd also written about Danish monkfish pies and I was very conscious that I should be culturally sensitive and make sure that I got this recipe absolutely right. I know he's done a lot of travel in Scandinavia. I must have spent two or three days researching and translating websites. I was determined not to bother him with every little question, but I just had to ask, so I sent him a message to find out if he could point me in the right direction. He replied , 'Oh, no, I just made it all up'. It bears no resemblance to anything available in Denmark".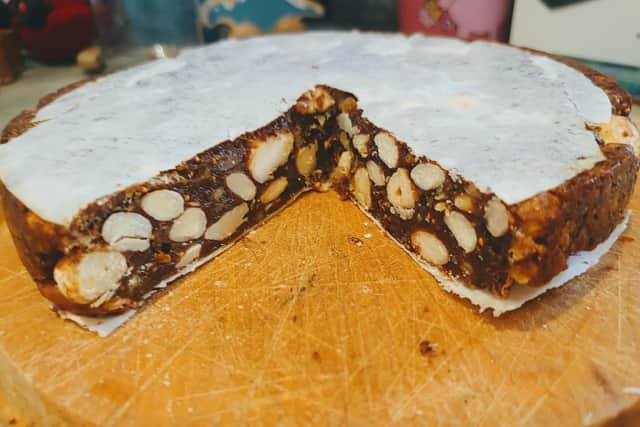 Despite this, Marshall managed, and you'll find a recipe for Mussel and Monkfish Anchor Pies under the Danish Pastries in the Pleasure Gardens subheading. It references a scene in book seven in the series, Bertie Plays the Blues, which involves a Danish au pair's picnic.
This is a comparatively tricky recipe, compared to, say, the shortbread or bachelor-friendly spaghetti aglio e oilo.
However, it's not the only option in the book that could impress friends.
Marshall predicts that some fans might be up for throwing 44 Scotland Street dinner parties. If so, she has the perfect suggestions. First of all, you'd have to track down a bottle of Brunello di Montalcino red wine, since "most of the characters drink that". Then the book is packed with suitable recipes to match.
"There are several soups, and if you want to go really complicated there's a lobster bisque. Or cock-a-leekie, and a Tuscan bean stew, though that might be a bit heavy for a starter", says Marshall. "If you want to go posh, there's lamb, from our Baddinsgill Farm, with mashed carrots; boeuf bourguignon or pheasant casserole. You could do an Italian or Scottish themed dinner party, and there are lots of options for drinks and canapes. All the Scotland Street books finish with a big meal and Alexander doesn't always tell us what's eaten at these meals, but when he does it's often caviar on little crackers or oatcakes with smoked salmon and hard boiled quails' eggs. For pudding, there is a Parmesan ice-cream".
When writing the book, her family were the guinea pigs, but that dessert didn't go down too well with the children. Luckily, there are plenty of sweet alternatives.
As Marshall says, "They love Ranald Braveheart McPherson's Bestselling Tablet. That's definitely their number one best thing".
Comments
 0 comments
Want to join the conversation? Please or to comment on this article.