Scran Awards: Celebrating our superb food and drink scene
The inaugural Scotsman Scran Awards takes place next month, and we've been inundated with nominations which our panel of judges have whittled down to the finalists.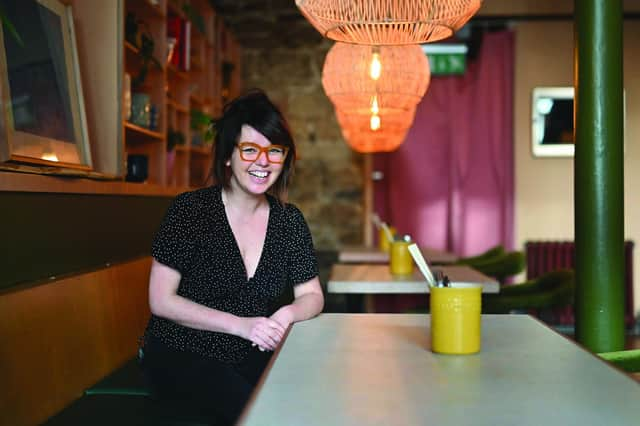 These nominees will be invited to the awards ceremony on 19 June at Platform in Glasgow, and you're invited to join us there.
The Scotsman Scran Awards have been developed to celebrate the individuals, establishments and products that make the Scottish food and drink sector what it is.
From Michelin-Starred fine dining to coffee shops, and celebrated chefs and spirits, the Scottish food, drink and hospitality scene is a melting pot of talent and innovation, and these awards will celebrate the very best of this.
This supplement reveals the finalists shortlisted after the judging panel of industry experts – including myself as The Scotsman's food and drink editor; Paul Trainer, GlasgowWorld editor; Charlotte Coyle, malt whisky ambassador for Brown-Forman; Gordon Craig, chef/owner at Taisteal; Mike Hayward, founder of The Glasgow Distillery Co.; Anna Graham, head of environment, science and innovation at the Scotch Whisky Association; Adam Stewart, food and drink blogger; Mel Fraser, food and travel blogger, and Rosemary Gallagher, head of commercial content at The Scotsman.
Among the 13 categories are Scottish Restaurant of the Year, Chef of the Year, and Newcomer of the Year, along with awards for innovation and sustainability, and a special outstanding contribution award to be announced on the night.
We're also asking you to choose our Hidden Gem of the Year accolade from 20 strong nominations.
A spokesperson from headline sponsor, Benriach says: "At Benriach, we seek out an eclectic mix of casks from around the world, so chosen for the exceptional character and flavour notes they lend our whisky. Once brought back to Speyside, we fill them with one of our three styles of distilled spirit: classic, peated or triple distilled. And then we wait. Our spirit matures – flavours collide, combine and intertwine. And only when we are satisfied our whisky is ready, can you enjoy a dram that is richly multi-layered and full of character.
"The Benriach range is waiting for you to discover, alongside the best in Scotland's dining, drinking and hospitality sector at The Scotsman Scran Awards.
"We are so honoured and excited to acknowledge the hard-working individuals and organisations who shape the food and drink scene here in Scotland."
On the awards night, which will be hosted by chef and broadcaster Julie Lin, guests can enjoy a drinks reception laid on by Edinburgh-based Smugglers Spirits and Benriach Distillery. Entry to this evening of food and drink celebration cost £70+VAT, and to purchase tickets, go online to scranawards.co.uk.
Finally, a huge thanks to our sponsors Benriach Speyside Single Malt Scotch Whisky, The Glasgow Distillery Co., Chef Works, and the Scotch Whisky Association.