Scottish chefs and food lovers reveal what they really want for Christmas
They also share some of the worst gifts for foodies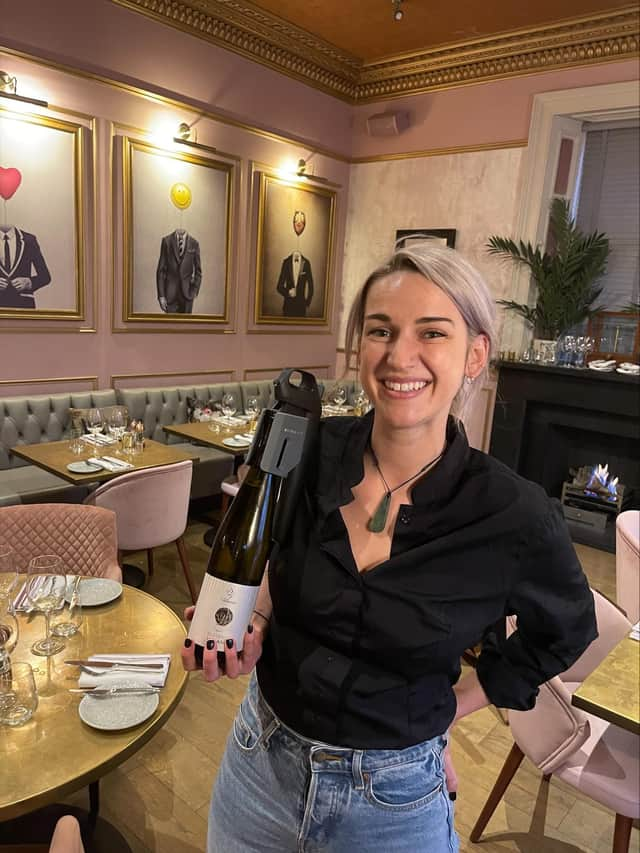 Kayla at McLarens on the Corner
Christmas is the time when every food lover gets a gift they never wanted.
There's the niche cookbook, which languishes on the kitchen shelf, the umpteenth cocktail shaker to cram into the cupboard, yet another nibbles dish and the Toffifee that extracts a molar.
In order to dodge these disasters, we've asked a few foodies what gift they'd really want to add to their gift list.
"As a wine lover, I was thrilled last Christmas when I was given a Coravin Pivot (£119.99, www.coravin.com). It's the perfect tool for enjoying amazing wine at home (hello DIY wine pairings), as it keeps your wine as fresh as when you first opened the bottle, for four weeks. I use this all of the time at home, and at McLarens in our Parlour and Tellers Restaurant. The Coravin has allowed us to expand our glass pour list, so all of our guests can enjoy premium wines by the glass. Slàinte Mhath! The worst Christmas gift you can give a home cook is a glass cutting board, hands down. I never understood them. The sound it makes when your knife hits the glass has to be up there with nails on a chalkboard. It's the quickest way to dull your knives, so stay away from them. Your knives and ears will thank you."
"For Christmas, I'd want an incredible Scottish sustainable seafood delivery from the Isle of Mull's Ethical Shellfish Company (www.ethicalshellfishcompany.co.uk), which should include delicious hand-dived scallops (cooked in Mara Seaweed butter of course) to really shine on Christmas Day. Delicious!
And after a busy Christmas cooking for all the family, also consider a voucher for an special local meal. Trips to Restaurant Martin Wishart, Dean Bank's Pompadour, Mono and The White Horse Oyster Bar are some of Mara's local friends in Edinburgh that would be sure to put a smile on the face of any foodie this festive season."
The best present for me would be a really good knife, it makes all the difference having a nice sharp one. The brands we love at Stravaigin are F. Dick and Wusthof. For the more experienced or adventurous home cook something like an Ooni pizza oven (from £249, www.uk.ooni.com) is great fun - it makes delicious pizzas outdoors. Getting some fancy versions of kitchen staples like really nice sea salts and extra virgin olive oils can really elevate your cooking. If they have a sweet tooth like me, chocolates are always a great gift and my favourites are Sebastian Kobelt (www.sebastiankobelt.com) in Linlithgow or Bare Bones Chocolate (www.bareboneschocolate.co.uk) in Glasgow. I'm also a big fan of vouchers for other restaurants, it's a great way to support other small businesses after a trying few years for the hospitality industry. I haven't had many dud foodie presents but one year another chef gifted me a cling-filmed piece of cheese, from a delivery I had put away that morning. Make sure to at least wrap your presents."
"My worst gift to receive would be sets of spices that I