More often than not I wake up with the feet of our two year old son, L, in my face. There was little sleep for my partner Viv and myself last night as our newborn, M, doesn't sleep through the night yet. For breakfast, I ask L if he'd like banana. His eyes light up and he repeats the word back to me as if we were Minions.
We're on our way to nursery – a good time to teach L some German. Currently he's learning to count, the alphabet and the occasional German children song. He mostly tolerates my singing voice in favour of learning new words.
I sort through the orders to make use of the time until the chocolate is tempered and ready to be used. We then seal the chocolates that were filled the day before and left to crystallize overnight. (Like many other businesses we've been hugely affected by the pandemic which sadly meant for us giving up our High Street shop in Linlithgow. It wasn't an easy decision but I didn't have to lay anyone off. We're now exclusively online.)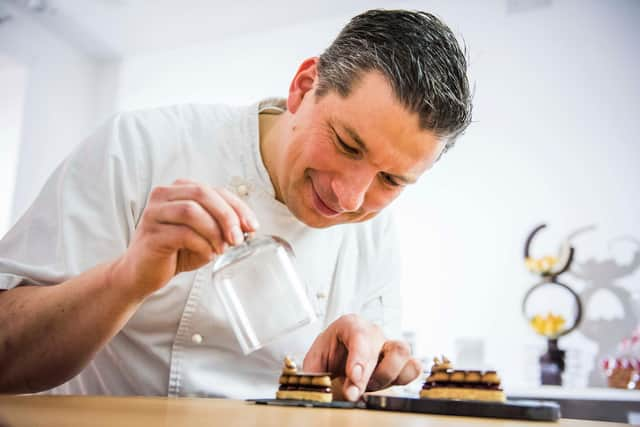 Chocolates are turned out of their moulds and boxed. We then get all the daily online orders sorted and ready to be shipped. We've recently invested heavily in completely new and sustainable packaging which is mostly made from recycled paper or, in the case of our truffle tubs, fully reusable.
I grab a quick lunch and get up to date with what's happening in the world.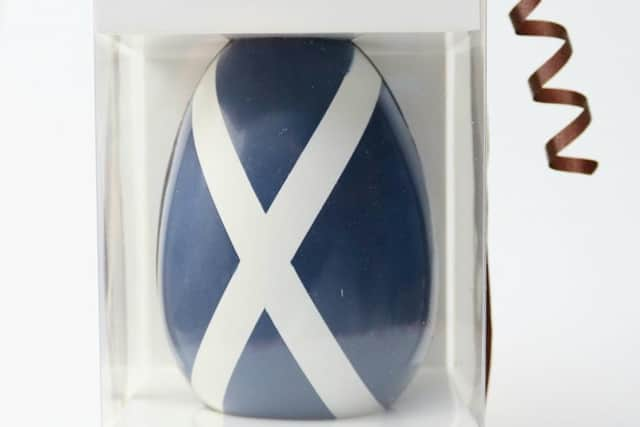 Time for polishing and painting chocolate moulds. Currently Easter egg moulds are everywhere. Some designs are relatively quick, some take longer. The moulds for our Saltire eggs and hot cross bun chocolates are masked up individually by hand, then sprayed with one layer of cocoa butter colour, the masking tape removed and they're sprayed with a different colour. Once the cocoa butter has set we "shell" them with chocolate.
We fill and hand roll our chocolate truffles and make chocolate garnishes that are used for cakes, birthday cakes and Easter eggs. We make the fillings for the chocolate shells that were made earlier. Steady hands are required.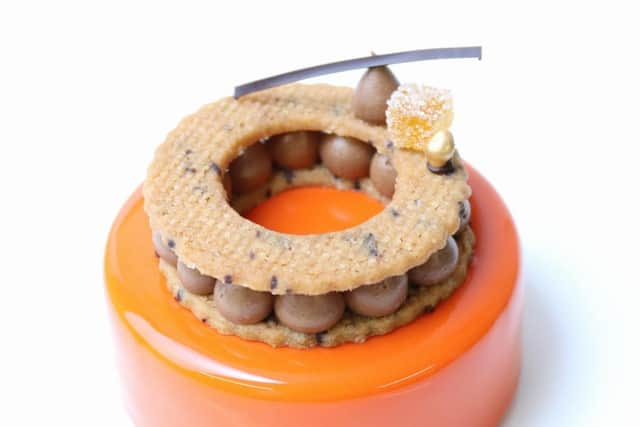 The Easter egg assembly line involves melting the edges of the two halves slightly before filling them with our truffles, then quickly sticking them together before the chocolate sets. This part requires a bit of practise as one needs to work very precise and cleanly.
Time to get L from nursery. He had a great day and insists on going for a walk before heading home.
Bath time followed by reading a story or two. This is hugely entertaining for the whole family as we're teaching the boys three languages – English, Portuguese and German.
The boys are finally asleep (for now) and Viv and I eat something light, like soup or fruit, and get everything ready for the next day.
Time to get an hour or two of sleep before M wakes up again for more milk!
A message from the Editor:
Thank you for reading this article. We're more reliant on your support than ever as the shift in consumer habits brought about by coronavirus impacts our advertisers.
If you haven't already, please consider supporting our trusted, fact-checked journalism by taking out a digital subscription.