Glasgow food writer Fliss Freeborn writes Jay Rayner endorsed cookbook
It's been created for students and young people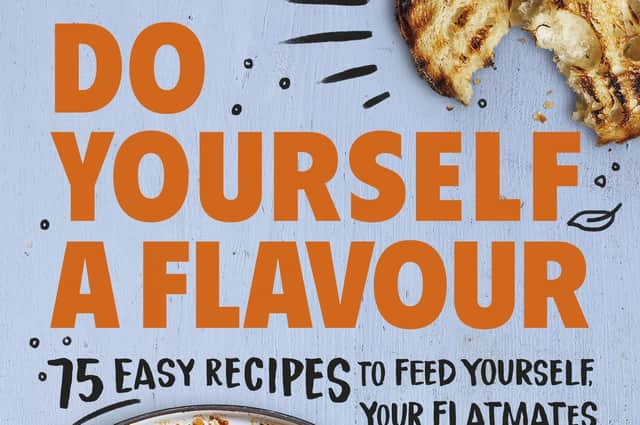 Unless you're scoffing at obscure ingredients, it's not often that a cookbook can make you LOL.
Glasgow-based Fliss Freeborn's new book, Do Yourself a Flavour: 75 Easy Recipes to Feed Yourself, Your Flatmates and Your Freezer, is one of those rare examples.
It's the antithesis of, say, a functional Delia Smith hardback, or Jamie Oliver's particular brand of pukka (but still serious) grub.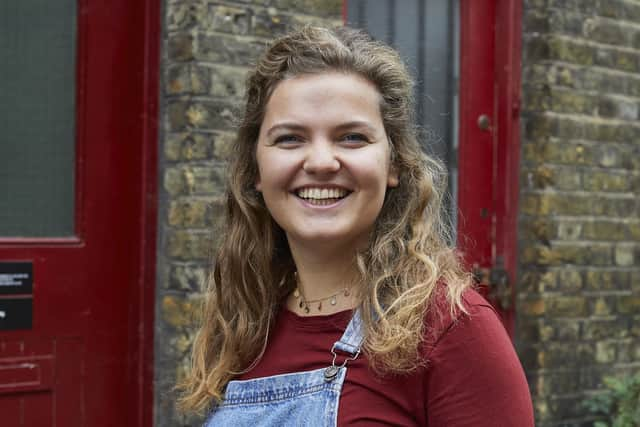 Among all the practical advice, there are limericks, song lyrics about food, a guide to 'shrubble-tooting', leftover and storage tips, plus, in chapters titled Speedy McGreedface, Drunk and Low and Slow, Bro, you'll find 75 recipes.
These are designed to be affordable, simple, but still delicious.
They include Sicilian-style aubergine stew, jammy frozen raspberry crumble, Franglais onion soup, 'un trikky Vikki sponge', and an 'almost Pizza-Express-worthy choccy fudge cake'.
Alongside easy week-night teas, there are the sort of options you'd whip up to impress pals.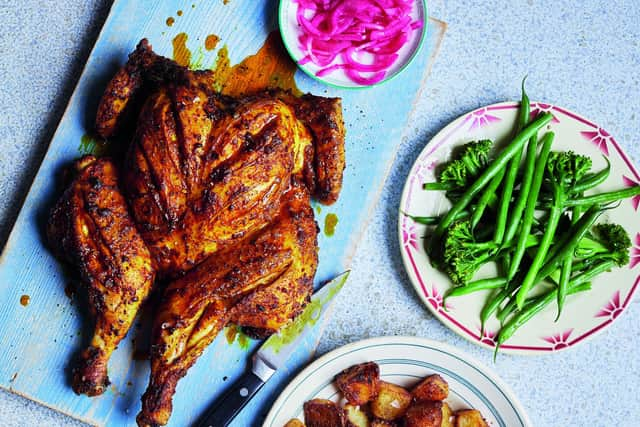 However, there's nothing TOO basic.
Freeborn has done the research, when it comes to aiming her book at a youthful audience. She didn't want to patronise that demographic by telling them how to put cheese on a cracker.
"If you can get into university, you don't need a recipe to make a sandwich," says this graduate in English Language.
It's an exciting time for Freeborn, who is currently "running about like a blue-arsed fly" to get ready for the book launch on July 27.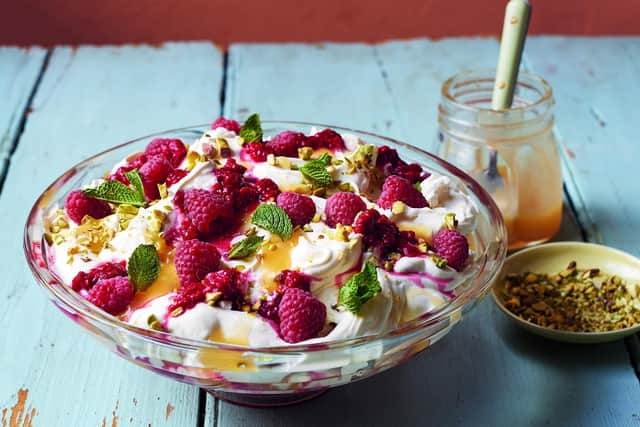 This food writing journey began back in 2017, when she started up a blog, Student Cuisine for the Gloomy Teen. In 2021, after being endorsed by the Observer's restaurant critic, Jay Rayner, this site instantly saw its hits go from 120 a day to about 5,000.
"He, literally, by accident clicked on my blog, then shared it with his 20-thousand-and-something followers on Twitter before sending me an email saying you need to keep writing, you're really good at this," says Freeborn. "I was just like, wow, okay. I told him that he's dropped so many opportunities in my lap and he said he'd merely opened doors and I've walked through them, which is nice. He's been instrumental in getting everything off the ground".
Freeborn has also become the youngest ever panel-member on BBC Radio Four's show The Kitchen Cabinet and, earlier this year, her work on the blog bagged her the Fortnum & Mason prize for best cookery writing.
"I think I'd entered them when I'd had a couple of glasses of wine, not expecting anything, and I got this email saying I'd been shortlisted. There were only three people in my category and they all wrote for Waitrose and stuff and I was like 'what?' Just me and my janky food blog," says Freeborn, who has had bylines in The Scotsman, Evening Standard and The Guardian, among others. "Then I ended up at the ceremony and was so chuffed. All these people, like Stanley Tucci, were there. Then my name was called and I thought they'd made a mistake".
Freeborn, originally from Cornwall, certainly has a distinct writing voice.
When it comes to her blog, she could write what she wanted and go wild. However, while working on the new book, it was difficult to know how to pitch her style. In the end, she chucked everything at it.
"I basically decided to cram as much Fliss in as possible. I would turn it up to 11. I expected my editor to turn it down to about six, but she only turned it down to nine", she says. "It's got a lot of me in it that I actually wasn't expecting to get published at all. That's a massive plus. She's kept so much of my personality in it".
Freeborn still has plenty of material to share. In fact, they had to cut about 6000 words from her initial draft.
That's partially because the themes in the book are so broad, and most of the recipes in Do Yourself a Flavour aren't new. They were all in Freeborn's vast repertoire anyway, so there's a stack of them still to be shared.
"These are just recipes that I use in my everyday life and had been using for years before I was asked to write a cookbook," she says. "It was actually a much easier task than you might expect".
She's been interested in cooking since childhood. When she was "eight or nine", she wanted to open a bakery. Later on, her skills were developed for fun, but also necessity.
"I was lucky that I grew up with a lot of home-cooked food. Both of my parents cooked and we ate a lot of healthy soups and stews and things like that," says Freeborn. "Then my dad left for Dubai when I was 13 or 14. My mum didn't really know how to deal with that, so I started to take some pressure off her and do most of the cooking and the food shop. I did lots of meal planning for the family. And so I kind of taught myself to do that. It was a lot of trial and error and I read a lot of cookbooks".
Back then, Freeborn relied on the likes of stalwarts Delia Smith and Marguerite Patten.
"I would just devour all these cookbooks, sit in bed with them and get an understanding of how things work and read about ingredients that I could never afford or had heard of. It's kind of gone from there really," says this writer.
She may have now created the sort of book that her teenage self would've loved, with absolutely no sandwich recipes.
Do Yourself a Flavour by Fliss Freeborn is out on July 27, Ebury, £17.99
Comments
 0 comments
Want to join the conversation? Please or to comment on this article.