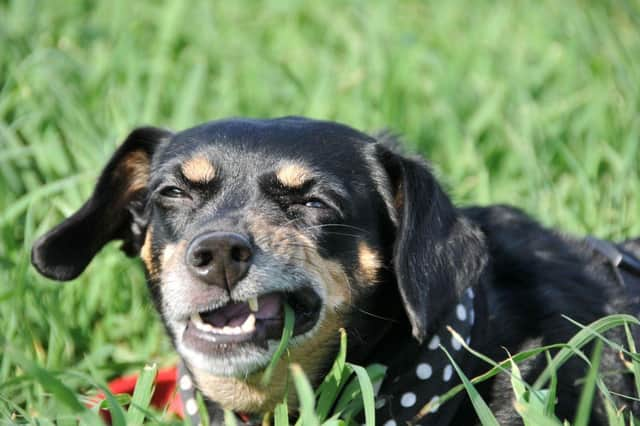 Dog ownership is at an all-time high at the moment, with surging Kennel Club registrations and one-in-three households now including a four-legged friend.
One thing that can be alarming is when your dog starts to eat grass – even shortly after eating their latest meal.
Perfectly normal
Eating grass is something that dog owners often bring up during a trip to the vet, but if your dog's only eating a little grass, it can be perfectly normal. They are often just being a little bit inquisitive, and some dogs just like and enjoy eating a bit of grass.
There are limits
However, you may see your dog ingest large quantities of grass, which can be a sign they are feeling nauseous or have indigestion.
Different dogs
All of our pets are different. Some dogs can get away with eating virtually everything edible and suffer no consequences, whereas other dogs have much more sensitive stomachs
Diet considerations
If your dog has got a sensitive stomach, they may be better suited to a grain-free dog food diet, they may need to avoid certain types of protein, or they may need to be fed more novel types of protein, such as fish or duck. Using a vet recommended dog food is the best way to ensure that your dog's diet meets all their nutritional needs.