How To Make A Dog Happy: Here are 5 great ways to make your adorable dog as happy as your pup makes you - from praising to walking
Make sure your dog stays happy and healthy by following this expert advice.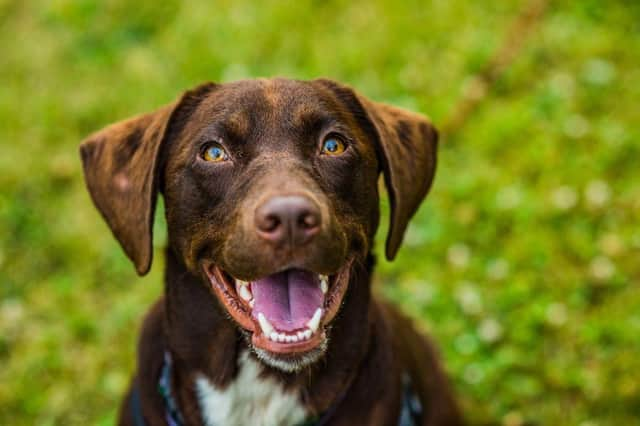 It's no surprise that dogs make humans happier and healthier with medical research showing that talking to and stroking a dog can lower our blood pressure.
But how can we make sure that we are also making our beloved pets as happy as they make us?
To mark National Pet Month, pet food specialists Naturo have looked at the things you can do to put a smile on your pup's face.
Victoria Kerr, pet nutritionist at Naturo, has shared five top tips, explaining: "Bringing a dog into the family is a huge decision, as you want everyone including them to be happy. All types of dog can be the right fit for your household, make sure to do research and factor in the time and attention you are able to give them as well as the right amount of exercise so that they can be truly happy and healthy."
Praise behaviour
When Brits are looking to introduce a new furry friend to the family, Victoria says learning the importance of praising their good behavior will help to build a happy and healthy relationship. Increasing the amount of positive feedback you give your dog will encourage them to continue doing the right thing. The majority of dog owners rely on treats as a reward system, but this can lead your pooch to become dependent on them to perform their daily tasks – verbal praises or giving them a feel-good belly rub works just as well.
Exercise their mind
Physical exercise is high on the agenda for most owners, but there should also be an emphasis on stimulating a dog's mind as this improves mood, behaviour and sleep. Mental stimulation is great for your pet's health and without it, dogs start to get bored and make up their own fun which can often get them in trouble. There are many ways to exercise your dog's brain such as scatter feeding which encourages their natural instinct to hunt for food by hiding treats around the garden and house.
Improve diet and nutritional intake
Just like humans should have their five a day, dogs also require the right level of nutritional intake to maintain healthy teeth, bones, muscle tone and to help them perform typical day to day activities. If you're concerned about bad health, the symptoms to look out for include bad breath, a dull coat, excessive shedding, body odour and dandruff. This can usually be resolved through an adequate diet. Check that you are feeding a 'complete' petfood and feeding according to guidelines provided to ensure your pet is getting all the nutrients in the right quantities required such as protein, carbohydrates, fats, vitamins and minerals in order for their body to function normally.
Provide a comfortable environment
Having a pet can help to reduce stress, anxiety, and depression in humans, but it is important to create a safe and comfortable environment for dogs to ensure their happiness. Signs that a dog is uncomfortable can consist of shaking, repeated yawning, and body language such as tucked ears and head down. To make your dog feel more comfortable, provide toys and a bed in a quiet space as this is somewhere for them to feel secure. Also don't underestimate the power of physical contact, but only initiate physical contact if they come to you.
Keep walks interesting
Walks are one of the most exciting activities that dogs look forward to throughout the day, and Victoria states that you should steer away from repetitive boring trails to make the daily routine more exciting and enjoyable. Dogs are great exercise partners and will never complain about going on the same walk, but it is important to introduce them to new surroundings. Explore different routes with new sights and smells for them and encourage sniffing as this adds mental and sensory stimulation to the walk.
Comments
 0 comments
Want to join the conversation? Please or to comment on this article.