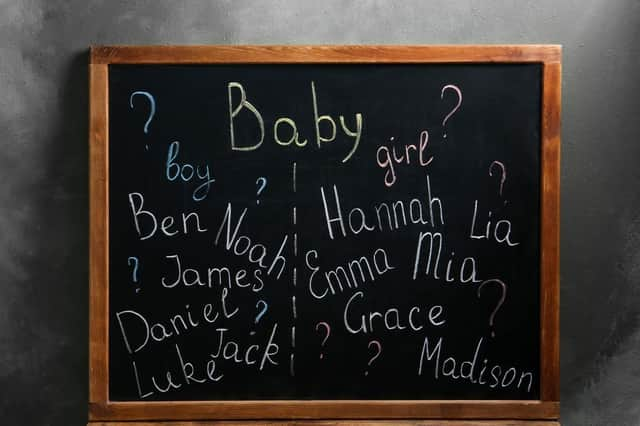 Scotland Girl Baby Names: These were the top 13 Scottish female baby names in 2022 - from Olivia to Sophia
National Records of Scotland (NRS) have revealed their annual roundup showing the country's favourite baby names.
For girls, the top name is Olivia for the second year in a row – the name has been a long-term favourite holding the top spot in six of the previous seven years.
And, according to NRS Statistician Daniel Burnsm, a number of trends have become evident with the latest figures.
He explained: "There are now so many more names in use, as parents aim for something more unusual, that it takes far fewer babies to share a name for it to be high up in the charts."
And popular culture seems to be having an impact on the names most commonly appearing on Scottish birth certificates.
Daniel said: "The name Maeve has been used in a couple of different TV shows and has grown in popularity over the past few years. Names seen on Love Island, such as Luca, Millie, Arabella and Kai have all increased since appearing on screen. Other names apparently influenced by celebrities include Lando, Tilly, Matilda and Dua."
He added : "The latest figures also reveal a rise in names relating to nature , with Violet, Daisy, Ivy, Wren, Dahlia, Primrose, Oakley and River all rising. Oakley and River rose for both boys and girls."
Here are the 13 leading names for baby girls.