Scottish Cabinet records show Her late Majesty was given a copy of the document, which was eventually titled Choosing Scotland's Future: A National Conversation, in the days leading up to its publication on August 14, 2007.
The paper sought to spark debate about Scotland's constitutional future, and included a draft Bill for a referendum. The SNP initially wanted to hold a vote in 2010, but this did not take place until 2014.
Files opened for the first time by the National Records of Scotland (NRS) reveal the contents of Scottish Cabinet discussions in 2007, when the SNP first rose to power.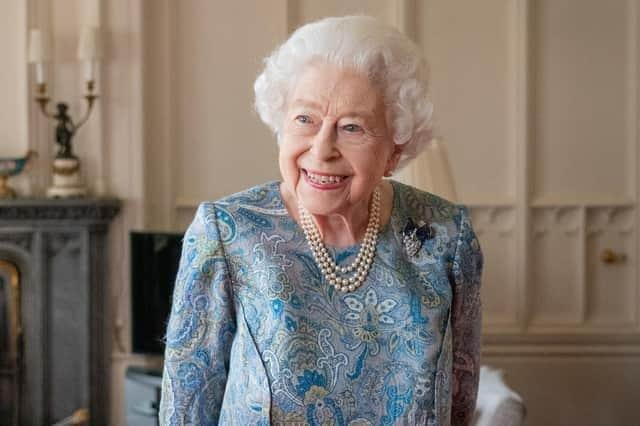 Minutes from July 24 show Mr Salmond explaining the independence paper's approach "was dictated by the reality of the parliamentary arithmetic, which although currently did not offer a majority for independence, did offer the prospect of support for further constitutional change".
He told ministers: "The white paper had to rehearse the argument for independence whilst being flexible enough to respond to any changes in the political landscape.
"On that basis the draft white paper presented a range of options for further devolution and independence as the basis of a national conversation and was structured to present independence in context, as part of a continuum from the current position through other extensions of devolved responsibilities, as well as a distinct option in its own right."
On August 7, the Cabinet agreed "that an advance copy of the white paper should go to Her Majesty, the Queen before the end of the week, under cover of a letter from the First Minister".
The minutes add: "An advance copy should be made available to the UK Government to the same timescale in which copies of its green paper, 'The Governance of Britain', had been made available to the Scottish Government.
"Other political parties at Holyrood should receive advance copies to the same timescale as they would normally receive publications ahead of a parliamentary debate."
A progress document from December 18 shows the white paper cost around £48,000 to design, translate, publish and launch.
Ministers had hoped to launch the document with a news conference at Parliament Hall, "for historical symbolism and impact". This was the historic home of the Parliament of Scotland prior to the Acts of Union in 1707, and now forms part of the complex of buildings housing the Supreme Courts of Scotland.
Papers from August 7 note: "Unfortunately, this option is not available as the courts are sitting on Tuesday, 14 August. The Lindsay Stewart lecture theatre at Napier University's Craiglockhart Campus is the right size of venue and has been booked."
The Scottish Government pro-actively releases records after 15 years. They will be accessible, free of charge, via the NRS ancestry research website ScotlandsPeople from January 4.
Paul Lowe, chief executive of the NRS, said: "The Scottish Cabinet records provide a unique insight into the inner workings of the Scottish Government and the key issues of that time."