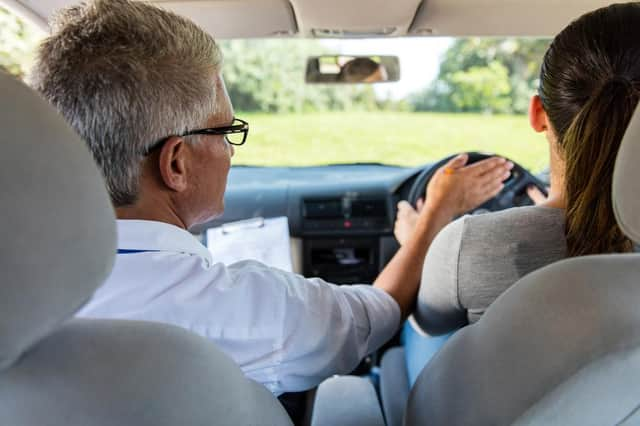 Driving test slots are severely limited
Booking a driving test seems to be a particularly tricky process at the moment.
Learner drivers have been faced with a fortnight of chaos as the Driver and Vehicle Standards Agency (DVSA) booking service was overwhelmed then shut down multiple times as hundreds of thousands of candidates tried to book their practical driving test.
After 400,000 tests were cancelled due to lockdown, the DVSA has been faced with a huge backlog of hopeful learners at the same time as having to reduce the number of examiners and tests due to corona virus-related restrictions.
Hundreds of thousands of learners have struggled to book a practical driving test
It has resulted in heavy criticism for the DVSA and frustration as hundreds of thousands of learners struggled to book their practical driving test.
How to book a driving test
You will need your driving licence number, a credit or debit card to pay the £62 fee, and your driving instructor's personal reference number if you want to check they're available. You also must have a valid theory test pass certificate, which will be checked automatically.
The system is currently very busy and within an hour of the most recent spaces becoming available more than 180,000 people were in an online queue to secure a space, so expect a significant wait to secure an appointment.
When to book a driving test
Previously, the DVSA has only been releasing appointments up to six weeks in advance. However, on September 14, it released 375,000 more test slots that cover the period from October to the end of January 2021.
The DVSA has said the system will open from 8am until midnight every day until all the spaces have been filled.
Check availability at your local test centre
To help learners find an appointment as the system goes live again, the DVSA has launched a tracking service. Here you can check availability at your local test centre as well as any others nearby. The service will be updated every 30 minutes as appointments are claimed.
The booking system, however does not let you select your preferred test centre before you start the process so you'll need to watch the list and choose your centre once you get access to the booking system.
What to do if your theory test is about to expire
One of the knock-on effects of lockdown has been for drivers whose theory test pass certificate is due to expire or has already expired.
Theory test passes remain valid for two years but, unfortunately, if yours has expired or is due to expire before you can book a practical test, you will have to resit it.
The DVSA has said that learners will not be granted any extension on their theory test and without a valid theory test certificate you will not be able to book your practical test.