Up Helly Aa 2023: Lerwick fire festival allows women to participate
This will be a historic year for the event in Lerwick.
Before the squads take to the streets on January 31 to mark the end of the Yule season, shields will get polished, and beards primped. However, soon there will be a few less of those hairy faces, as this is the first year that Shetland's biggest fire festival has allowed women participants.
Since its Victorian-era incarnation, the visually spectacular annual parade of Guizers, which culminates in the top Jarl Squad, led by the appointed chief Guizer Jarl, setting the replica longship alight, has been a strictly men-only affair. That's despite pressure from various equality groups, including Up Helly Aa for Aa and Reclaim the Raven.
Other smaller fire festivals in Shetland have allowed women to take part, but Lerwick has been slow to adapt. Since the festival's inception, the female role has been as hostess in the local halls, to provide sustenance and hospitality during the 24-hour shindig.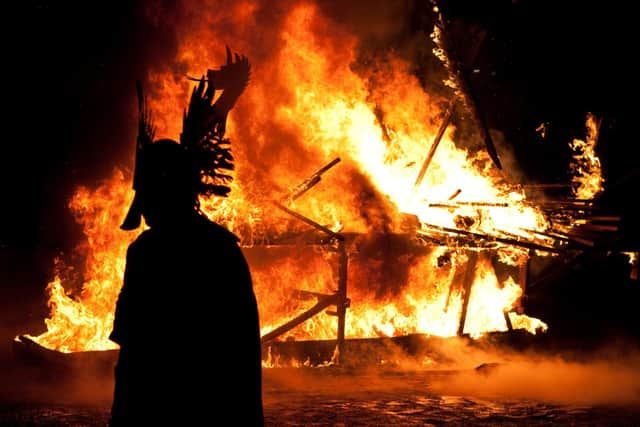 In June 2022, the organisers capitulated.
"Since the announcement made by the Up Helly Aa Committee, the decision to include all genders into the festival has generally been welcomed in the community. There is a real buzz forming for the event following a three year absence", says their secretary, Robert Geddes.
The last couple of festivals were cancelled due to lockdown. In its 142 years, there have been few instances, including the WWI and II periods, that have forced the event to pause. Perhaps the Covid-induced break allowed some time for reflection and that explains the positive turnaround.
According to Geddes, there will be 29 girls participating in this year's Junior Up Helly Aa torchlight guizers procession. As far as the adult event goes, with 47 squads registered to take part this year, they can't say.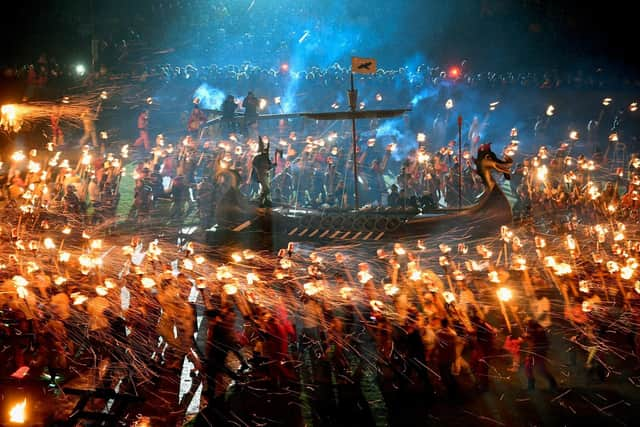 "There has been talk around the town that females are joining squads which is good, it's just unknown as to how many will participate", says Geddes. "For the main Jarl Squad there are no female members this year. This isn't a surprise necessarily due to the timing of the announcement and given that the current squad were due to lead the festival in 2021. The Jarl Squad is formed 15 years prior to them leading the festival. While not impossible it's less known for people to join in the final couple of years before they lead the festival. For this reason it would be anticipated that the number of female members in the squad will evolve over the coming years".
According to Geddes, part of the reason for the Jarl Squad being formed so early is so they have time to raise money for the self-funded festival, at which they have to pay for their own handmade outfits, costing around £2,000, workspace rent and other outgoings.
A spokesperson for equal opportunity group, Up Helly Aa for Aa, who are "pleased and proud" to support the recent decision, explain the process further;
"It is very unlikely that there will be a female Guizer Jarl in the next 20 years. There are 15 men on the committee. Every year, the squads that make up the procession are able to put forward someone to be Guizer Jarl, with the previous one standing down from the committee. The next was voted for at a mass meeting of squad members in October. Since they are required to have a squad registration number, it is unlikely that any female can yet be proposed. Whoever is voted onto the committee will be Guizer Jarl in 15 years time so it is a long term commitment. The only way a change could be made is if the committee themselves decide to change the way they are elected. A start would possibly be to co-opt some female members".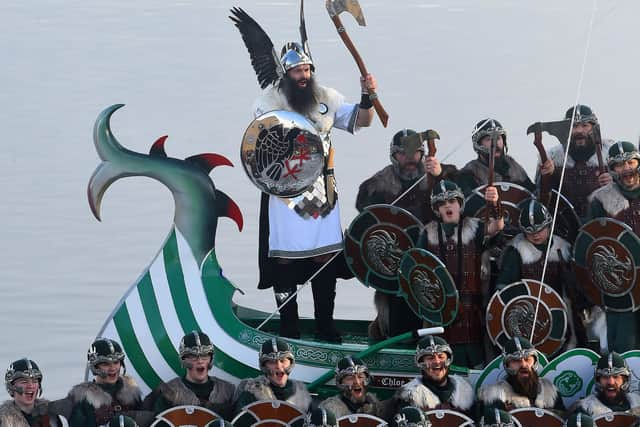 It seems that there's a lot of red tape, when it comes to being a Viking warrior.
Despite equality issues, the festival is the highlight of Shetland's social calendar and on many tourists' bucket lists. For some who are coming to watch, it's an additional bonus that women are now allowed to take part in this community celebration of Nordic culture and history.
"Up Helly Aa is something I've always wanted to see," says Laura Hastings – a nurse from Roslin, who is visiting for the first time. "I'm sailing from Aberdeen to Lerwick - the 12 hour overnight ferry on the North Sea in January is part of the adventure for me. When I researched it, I was delighted to find out I'm going to be there for the first event where women are allowed to participate. That was just a lucky coincidence but definitely adds to the appeal".
For local musician, presenter, broadcaster and Taste of Shetland manager, Claire White, the change is welcome, though she says it'll be an 'evolution not revolution'.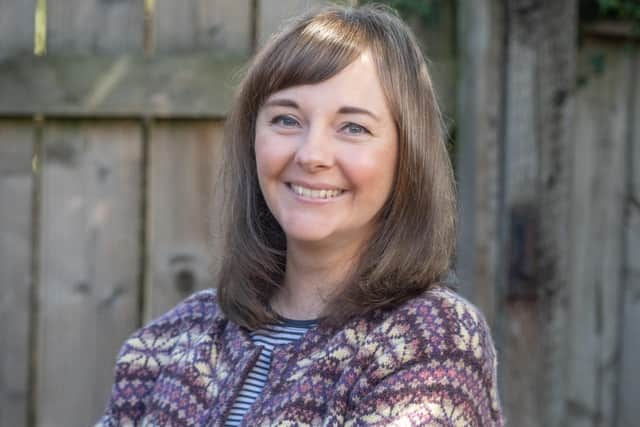 "I wouldn't like to summarise the reaction because people feel strongly on both sides, but it's a new dawn", she says. "It's a wonderful institution that does a tremendous deal of good for the community and gets men together to socialise over the winter months. I regard it as a very special cultural phenomenon that is self regulated and gives a great deal to the whole community. And the fact that the committee have decided that they wish to include women is something that most weren't expecting. It's stayed as a men-only event for so long because its volunteers give up their time, and they probably feel an obligation to them. I think it's a really inclusive, positive step".
White's husband is the third generation of his family to lead the Jarl Squad in this year's Scalloway Fire Festival, and her three-year old daughter - named Solfrid, which means 'beautiful sun in Norwegian' - will be a Viking princess at that event.
After I speak to her, singer, songwriter and fiddle-player, White, is heading to a local primary school to teach them her Song of Aud the Deep Minded from the album, Lasses Trust in Providence. After watching the Lerwick Up Helly Aa as a child, she became curious about the roles of women in Viking society.
It was a friend that originally told her about a Viking settler, Aud the Deep Minded, who was born around 830AD, and White researched her further with a trip to Iceland. "She's considered one of their most influential, wise and successful land claimants", says White, whose song lyrics cover Aud's movement and increasing power in Ireland, Norway and Orkney.
As White says, "The kids want to know the stories of female endeavour as well".
Comments
 0 comments
Want to join the conversation? Please or to comment on this article.