The Scottish ghost town' that has lain empty for 16 years after building stopped on £300k houses
There has been no construction work carried out on the Scottish 'ghost town' for 16 years after construction work suddenly stopped when the financial crash hit
Eerie images have revealed this 'ghost town' in Scotland – a housing estate lying empty after building work stopped over a decade ago.
The group of 16 homes once worth around £300,000 mostly lie abandoned after work began in 2007, then came to a halt. The properties at Woolmill Place in the town of Sorn in East Ayrshire are being taken over by nature.
Video from the inside shows the houses half painted and plastered, with unfitted toilets and baths tossed aside in different rooms.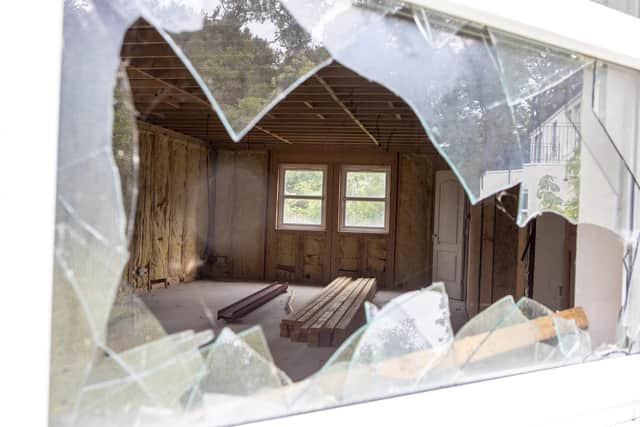 The few residents who moved in say over a decade after the project began they are still "outraged" that it was never completed. The site was originally built by a building company, which went bust following the 2007 credit crunch.
Following its bankruptcy, the site was bought by a construction firm for £2 million. Local residents say the company have done nothing since, leaving the homes now slowly falling apart with derelict interiors.
One woman who lives in one of the homes said: "Nothing has been done for years. We were promised that it would be a great community.
"If they don't want to build anymore, then fine, but sell it to someone who does."
The houses overlook the River Ayr and Dalgain Farm.
Comments
Want to join the conversation? Please or to comment on this article.