Loch vs Lake: Why does Scotland have 30,000 lochs but only one lake? What's the difference?
What does it take to become Scotland's only natural body of water referred to as a lake and not a loch? This is the story behind the Lake of Menteith's odd distinction.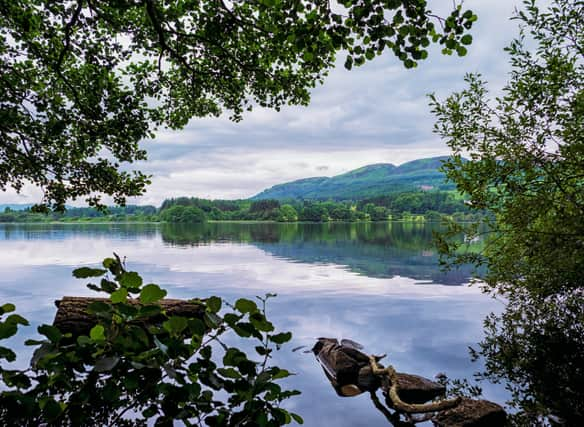 The Lake of Menteith is known for being home to one of Scotland's most famous buildings; Inchmahome Priory. Derived from the Scots Gaelic "Innis MoCholmaig" (Island of St Colmaig) which was established by Augustinian canons in 1238. The Scottish ruins of the priory are particularly well known for their history of hosting influential Scots such as Robert the Bruce and Mary Queen of Scots.
Of course, this heritage isn't the only thing that makes the location so prominent but rather the burning question of "why is it called a lake and not a loch?" After all, anyone who knows how to read a Scottish map will tell you that "loch" simply means lake and it is one of many Gaelic words retained in English.
With over 30,000 variously named lochs in Scotland it is especially curious why this one pseudo-loch would circumvent the label altogether in favour of another. Is the answer kept secret under 'loch and quay'?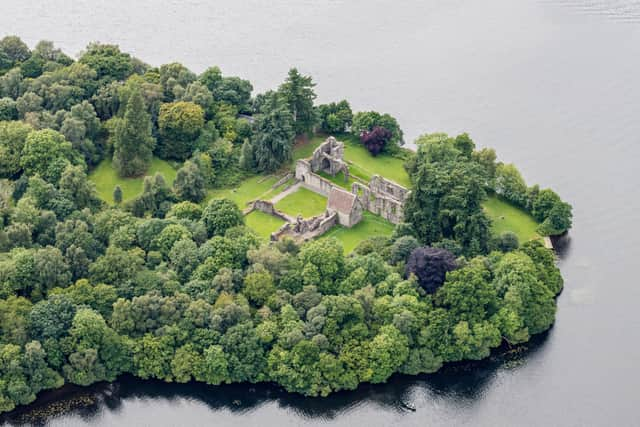 Lochs and Lakes: What's the difference?
The words both refer to the same thing but there is still a crucial difference; location. Loch is the Gaelic word for a lake or sea inlet. For this reason, when you are in nations like Scotland or Ireland you will encounter lochs and not lakes because these are heartlands of Gaelic and the lingual heritage has been passed down.
Why is the Lake of Menteith not a loch?
If the body of water is found in Scotland then why is it not the Loch of Menteith? There are several theories. Firstly, let's clear up one important fact; it was not always known as a lake. Published in 1654, Blaeu's Atlas of Scotland describes the location as "Loch Inche Mahumo" in reference to the priory's island. Later documents, like the map of the Counties of Perth and Clackmannan by James Stobie in 1783, referred to it as the Loch of Menteith.
However, other respected authorities and revered authors, like Sir Walter Scott, came to refer to the waters as they are known today. In his famous book "Rob Roy" which popularised the local area to tourists when published in 1817, he wrote: "while far to the eastward the eye caught a glance of the Lake of Menteith".
Some believe this is due to a misinterpretation by a Dutch cartographer who took "Laich o Menteith" (which is Scots for Menteith Low Place) as Lake of Menteith. Others suspect the name stuck because the Government's Ordnance Survey of 1838, which mapped the local area, committed to its "lake" label given its status in popular literature.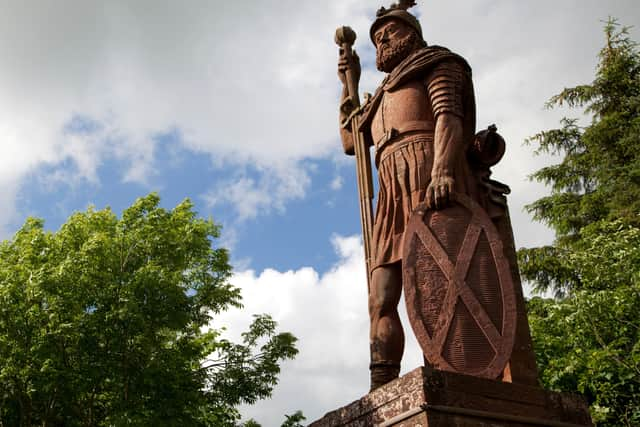 Another theory links it to the betrayal of William Wallace. The Scottish war hero was captured by Scottish baron John de Menteith after Jack Short (Wallace's servant) relayed information about his whereabouts to him. Wallace was promptly taken to London thereafter where he was hung, drawn and quartered.
Menteith was handsomely rewarded for his treachery and received large land grants. It is said that the waters were forever known as Lake rather than Loch of Menteith thereafter as an intentional slur against his name since - just as the terminology favours English - so to did he.
Where is the Lake of Menteith?
The Lake of Menteith is located in the Trossachs region. More accurately, it is found on the Carse of Stirling i.e., the floodplain of the upper reaches of the rivers Teith and Forth. Within the lake there are a few islands to explore, most notably the famous Inchmahome where visitors "immediately become aware of the remarkable sense of tranquillity and other-worldliness" according to Visit Scotland.
Comments
 0 comments
Want to join the conversation? Please or to comment on this article.