Queen Elizabeth II death anniversary: King Charles III a 'steady' force in first year of reign defined by work and warmth
King Charles will today spend the first anniversary of his reign – and the death of his mother – "quietly and privately" at Balmoral with the monarch having much to reflect on from a year like no other.
On a raw winter's morning in Aberdeenshire, King Charles III emerged for the first time since his son's book sensationally lit a match under the royal family and plunged it into a backdraft of allegations and revelations. In response to the firestorm unfolding on both sides of the Atlantic, the king appeared on a low-key visit to the Men's Shed in Aboyne, where he warmly chatted about woodwork and bird boxes.
The visit illustrated the point the often humble business of royal duty is not easily derailed. It was a classic royal exercise in rising above the fray of controversies, just as his mother had done several times over, and presenting a show of continuity and calm in the face of crisis, whether that crisis be forged behind closed palace doors or on the national or world stage.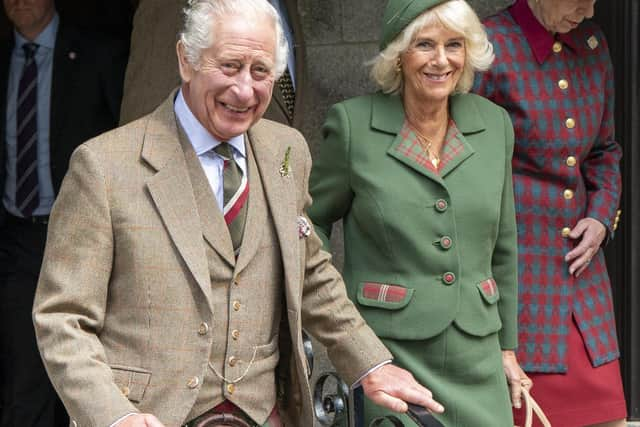 There will plenty for the King to reflect on as this new so-called Carolean era gets underway. His reign has so far been punctuated not only by family rifts, but a growing risk of public apathy towards the monarchy and its purpose during a period of hardship for many.
But, as he heads state and nation at a time of political and economic tension, the inspiration drawn from his mother's bedrock of continuity may serve him well.
Chandrika Kaul, professor of modern history at the University of St Andrews, said King Charles had been a "steady and reliable" presence both nationally and internationally during his first year as monarch.
She said: "There is a lot to be said for stability in the current political and economic context – overseas with the war in Ukraine – and domestically with the cost-of-living crisis and Brexit.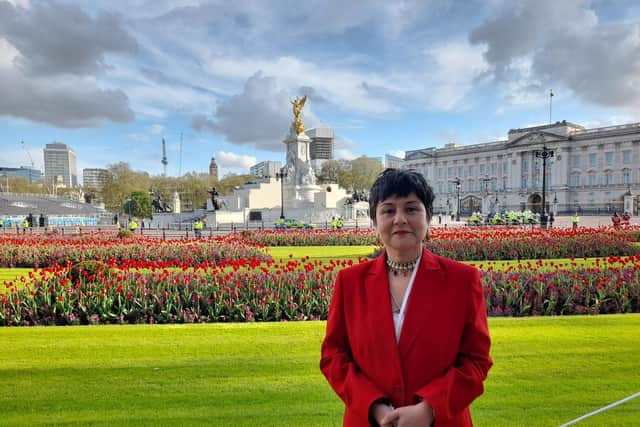 "Every monarch has inevitably put his or her impression on the institution. Charles, on account of his 50-year-plus public service as Prince of Wales, comes to the role with the advantages of having perhaps much less to prove.
"But he has handled the approach to the legacy of his mother very expeditiously in his first year. He has stated time and again that he wishes to follow in her footsteps. If it ain't broke, don't fix it, is a good mantra in the present times of crisis at home and abroad."
King Charles's reign has already coincided with two prime ministers – with Liz Truss resigning just six weeks after she was appointed by the Queen – and two first ministers of Scotland. Humza Yousaf had his first audience with the King at Buckingham Palace on May 17 – the same day he was sworn into the Privy Council, a formal body of advisors to the sovereign.
In addition to his duties as Head of State, the King has "a less formal role" as Head of Nation where, according to the Palace, he acts as a focus for national identity, unity and pride.
Reports have suggested he wants to be a world leader in climate, community and culture without stepping over the line of his politically-neutral constitutional role. Making a private donation to a charity supporting Ukrainian refugees and announcing a review of links between slavery and the British monarchy in the 17th and 18th centuries – an issue he takes "profoundly seriously" – are important statements that perhaps take him to the reach of his remit.
Robert Hazell, professor of government and the constitution at University College London, earlier wrote this Head of Nation role gives the King "a lot more latitude to develop his own style and determine his own programme".
This was, perhaps, particularly on show during the first week of his reign, when the King embarked on a rapid tour of the nations, visiting Scotland, Wales and Northern Ireland within days of accession.
Indeed, figures released this week show King Charles had 161 days of official engagements during his first year and carried out more than 550 engagements, far exceeding the tally of his mother in her first year as monarch.
Prof Kaul said she believed it was "productivity" that would lead to public acceptance of King Charles's reign.
She said "To be both popular and productive is the holy grail of all monarchs, as it will be for Charles too. But perhaps Charles will never be as popular as his mother was, or as his son and daughter-in-law are today. However, as long as he continues to be productive, I believe his reign will be widely accepted."
This summer, during the usual annual break at Balmoral, Prince Charles made an unannounced visit to the Lonach Gathering in Strathdon where he emerged from the car to spontaneous cheering. At the Braemar Gathering last week, he handed out prizes to games competitors in the royal enclosure.
Prof Kaul said while the King needed to become a more accomplished media performer to some extent, he had handled his pubic image well. "He has managed to convey accessibility and warmth in his public engagements," she said.
Prof Kaul said another challenge for the King would be to demonstrate how he is streamlining the finances of the royal family. In September 2022, the monarch said he was willing to surrender the Crown's hereditary revenues in return for the Sovereign Grant, which is set annually as a proportion of net revenues from the Crown Estate and is this year fixed at £86 million.
In January, the King, who highlighted the cost-of-living crisis in his Christmas message, requested increased profits from six new offshore wind farms on the Crown Estate be used for the "wider public good". The sum is not yet known, but it is likely to run into several millions, according to reports.
"The monarchy in order to continue to flourish and be meaningful in the 21st century must move with the times and modernise," Prof Kaul said. "The streamlining of royal finances is part of that commitment and it is very welcome."
A total of 62 per cent of Britons say the UK should continue to have a monarchy in a poll published this week by YouGov, briefly bouncing to 67 per cent in the immediate aftermath of Queen Elizabeth II's death. However, just 37 per cent of 18-24 year olds are in favour.
Prof Kaul said: "No monarchy can survive, let alone flourish, without public support. The monarch has no political power in a constitutional monarchy like Britain, which is also a democracy. In a democracy, it is the will of the people that is supreme."
Comments
 0 comments
Want to join the conversation? Please or to comment on this article.