Orkney cruise passengers set for limit as island comes under pressure
Daily limits on the number of cruise ship passengers landing in Orkney are being considered to prevent overcrowding, with the islands' revered historic sites amongst those coming under pressure from rising visitor numbers.
Orkney is now the most popular cruise ship destination in the UK, with traffic increasing both in light of the Covid pandemic and the war in Ukraine, which has limited sailings into the traditionally popular Baltic ports.
Up to 6,000 passengers a day are known to have arrived in Orkney in a single day this year as tourists seek out the islands' history and natural beauty, with some sites suffering under the rise in footfall. At the Ring of Brodgar, the Neolithic stone circle, sections of path have been closed to visitors on days when large numbers of cruise ship passengers are expected to arrive given erosion at the 4,500-year-old landmark.
With cruise passenger numbers expected to rise given advance bookings for 2024, Orkney Isles Council are considering a new berthing policy for Kirkwall Anchorage and Hatson Pier that could limit potential daily passengers to 5,000 people.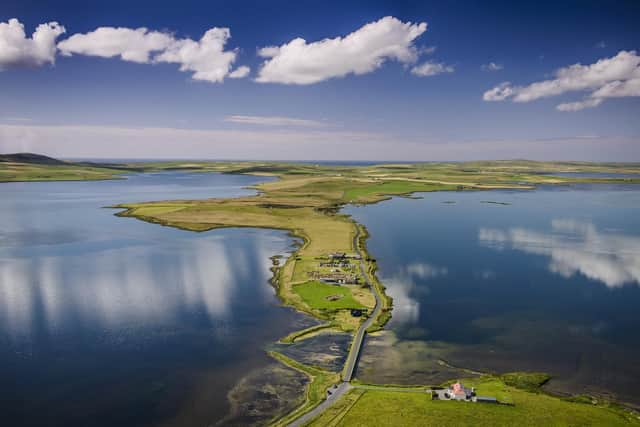 A report to the council's harbour sub-committee said: "The growth is expected to continue through the 2024 season with another increase in the number of callers forecast to visit Orkney, which will put further pressure onto local resources and infrastructure and result in overcrowding and dilution of the overall tourism experience.
"There is a concern that the increased numbers of passengers on some days is not controlled and allows for a negative view of cruise [ships], which offsets both the economic impact and the substantial effort dedicated to cruise calls."
In 2018, the council attempted to limit daily passenger numbers to 4,500, but, post-Covid, demand for Orkney as a destination has continued to rise. That year, there were 138 ships calling at Kirkwall with around 218 ships expected to call in 2023.
The cruise ship market has become a crucial part of the Orkney economy and is worth around £12 million to £15m a year. Port revenues now stand at around £3m a year – up a third since 2017.
Meanwhile, a report earlier found that "increased pressure" was being felt at many of the islands' historic sites, with cruise ship traffic a "particularly significant" factor given the coach tours of multiple sites undertaken by passengers.
The Ring of Brodgar now attracts around 150,000 people visit each year – up from 100,000 in 2014 – with erosion caused by a mix of increased footfall and the effects of climate change.
A spokesperson for Historic Environment Scotland (HES) said it was working with partners on several strategies to manage visitor flow, including the cruise strategy being developed at Orkney Harbour Authority. A statement said access to the inner path Ring of Brodgar was controlled at peak times by staff, with the route closed for "short periods" during periods of heavy rainfall or high footfall.
HES added: "This is part of our long-term management plan to mitigate and manage the effects of high visitor footfall and climate change impacts in a way that does not compromise the rural nature of the site, and we have been pleased at the success of these measures to date, which have helped enhance the condition of the site."
Comments
 0 comments
Want to join the conversation? Please or to comment on this article.