Holocaust Memorial Day 2021: how many people died in the WW2 genocide - and how are they being remembered?
People have been urged to show their support of Holocaust Memorial Day 2021 by lighting remembrance candles in their window
Today (27 January) marks International Holocaust Memorial Day, a worldwide day of remembrance to reflect on the unspeakable Second World War genocide which resulted in the deaths of six million Jews and 11 million others by the hands of the Nazi regime.
The first Holocaust Memorial Day was held in 2005 after the date was designated by the United Nations to mark the 60th anniversary of the liberation of Nazi concentration camps and the end of the Holocaust.
In the UK, an annual service in collaboration with the Holocaust Educational Trust and Holocaust Memorial Day Trust (HMDT) is held.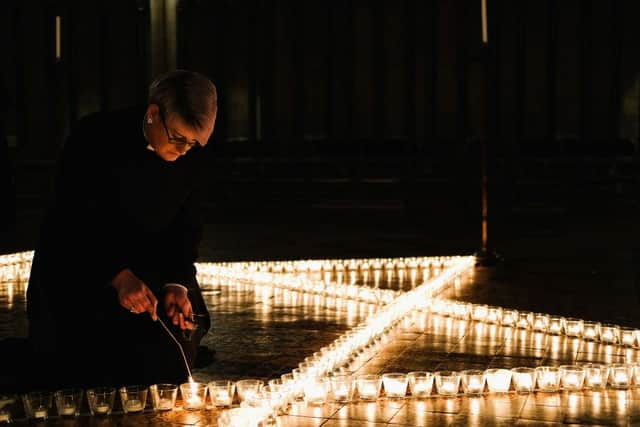 But this year, commemorations will look a little different thanks to lockdown rules, and the traditional Holocaust Memorial Day remembrance ceremony will be hosted online.
Here is everything you need to know about it.
What is this year's theme?
The theme of Holocaust Memorial Day 2021 is: "Be the light in the darkness".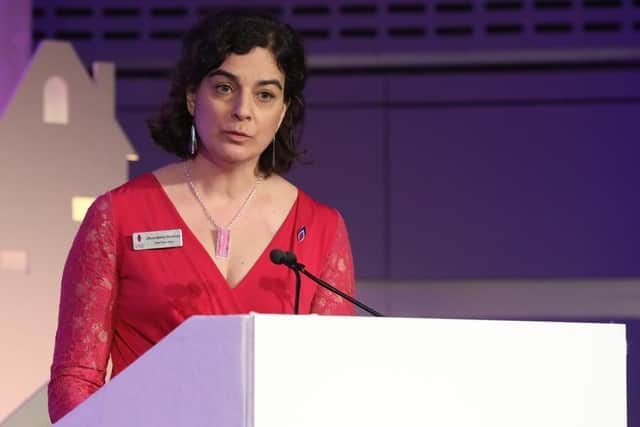 Olivia Marks-Woldman urged people to "take responsibility" for their words, and to stand up against those seeking to create tensions, and said she was "troubled" by the impact of "divisive language" used to pit communities against each other.
"What we've seen that's really worried us is that the pandemic has been deliberately exploited by some people to spread conspiracy theories that scapegoat minorities," she said.
"We have seen numerous conspiracy theories propagated and spread online and that shows how very necessary Holocaust Memorial Day is, and we hope people will be learning about that and be doing what they can to challenge that when they see it."
She said there was a particular need to combat hate speech online, in which extreme language can become "normalised", and that she wants people to use the theme of this year's Holocaust Memorial Day to inspire people to challenge prejudice.
"It's more relevant now than ever to commemorate and learn from the past, and we do so for a purpose – to create a better future," she added.
How is it being commemorated in lockdown?
The traditional remembrance ceremony will be hosted online from 7pm due to lockdown rules – Holocaust Memorial Day's first fully digital ceremony.
Pre-recorded messages from the likes of Premier League footballers Jordan Henderson and Bruno Fernandes, plus contributions from Prime Minister Boris Johnson, religious leaders, and celebrity adventurer Bear Grylls, will all feature in the online service.
The link to stream the service can be found here.
The service will also feature a welcome message from The Prince of Wales – patron of the HMDT – who will tell the ceremony: "As I speak, the last generation of living witnesses is tragically passing from this world, so the task of bearing witness falls to us.
"This is not a task for one time only, nor is it a task for one generation, or one person. It is for all people, all generations, and all time. This is our time when we can, each in our own way, be the light that ensures the darkness can never return."
Following the online service, national landmarks across Britain, including Wembley Stadium, Cardiff Castle and the Tyne Bridge, will be bathed in purple light at 8pm to mark Wednesday's memorial.
People have been urged to show their support by lighting a candle in their window at 8pm, following the conclusion of the hour-long ceremony.
You can then upload a photo of your candle on social media using the hashtags #HolocaustMemorialDay and #LightTheDarkness.