Everyone should hear Holocaust survivor's wise words about coronavirus – leader comment
The 'world disaster' of coronavirus demonstrates the simple truth that 'people are people', says Holocaust survivor.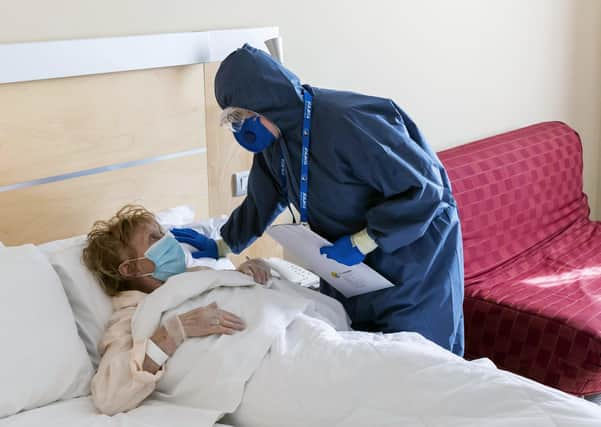 According to some elements of Chinese state media, the coronavirus that causes Covid-19 should be called the "USA virus" because of a highly implausible theory that the disease was brought to China by a US soldier. Across the Pacific, Donald Trump and his cohorts have been keen to use a different name, the "Chinese virus", because that's where the first cases were identified.
However, just like the early 20th century's outbreak of Spanish flu, a famous misnoma, both sides in this blame game ignore a simple fact – viruses don't have a nationality or respect human borders. And, in a philosophical triumph for things that probably aren't actually 'alive', they treat human beings equally, which seems to be a struggle for all too many people in this age of 'populism', identitarianism and far-right nationalism.
But a pandemic of a deadly disease can provide a fresh perspective on ideas about nationality and other human divisions that are sometimes taken so seriously that they too have fatal consequences.
Anita Lasker-Wallfisch was close to being a victim of the Nazis' deranged ideas when, 75 years ago, she was rescued from the Bergen-Belsen concentration camp by British troops.
Now 94, she was asked whether the people might be in danger of forgetting the lessons of the Holocaust in an interview to mark the anniversary of the camp's liberation.
While she said this was indeed a worrying trend, she added that the "world disaster" of coronavirus "might wake people up to have better attitudes towards each other... maybe people will wake up and realise that people are people – human beings."
Another survivor Susan Pollack, 89, spoke of the "gentleness, kindness" of a British soldier who found her like a living "corpse", riddled with lice. That soldier saw her simply as a human being in distress, a fact that, blinded by a hateful ideology, the camp guards refused to recognise.
A virus is not sentient, it has no ideas, no compassion or hatred. It infects animals simply because that is what it does. And everyone – regardless of nationality, race, creed, religion or any other human division – is at risk because of a fundamental truth about what we are – a single species of animal which has spread all over the world.
Or, in other words, "people are people".
Comments
 0 comments
Want to join the conversation? Please or to comment on this article.