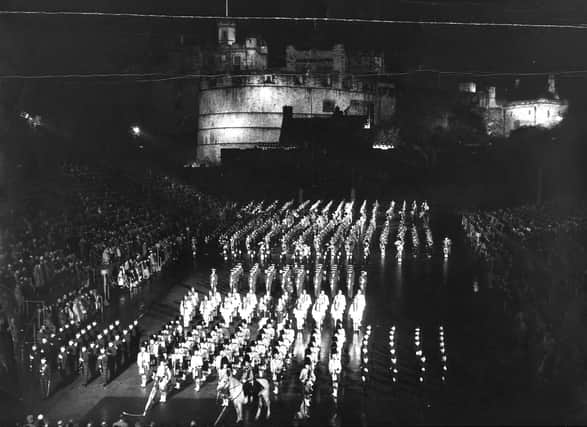 Edinburgh Military Tattoo History: Here are 13 fascinating pictures of the popular event taken in the 1950s and 1960s
The Edinburgh Military Tattoo is back for 2023 – here we take a look at the colourful event more than half a century ago.
Published 5th Aug 2022, 11:22 GMT
Updated 2nd Aug 2023, 10:51 GMT
The name comes from the 17th-century Dutch phrase 'doe den tap toe', meaning 'turn off the tap', which was a drummed signal for tavern owners to close the beer taps so soldiers would return to their lodgings at a reasonable hour.
A century later 'tattoo' came to mean both the last duty call of the day and ceremonial evening entertainment performed by military musicians.
The first Edinburgh Tattoo was called 'Something About a Soldier' and took place in 1949 at the Ross Bandstand in Princes Street Gardens, with the official annual event on the castle esplanade starting the next year.
In 1950 around 6,000 spectators saw the show which has grown in size since then, adding nightly fireworks and attracting around 220,000 people to the multiple live performances each year.
Here are 13 picture to take you back to the early days of the Edinburgh Military Tattoo.