Call for higher tax for Highland second home owners amid 'tidal wave' of incomers
A former council leader has condemned the "corrosive negative impact" of second homes on the Highlands and claimed a "tidal wave of English incomers" were forcing young people out of their home area.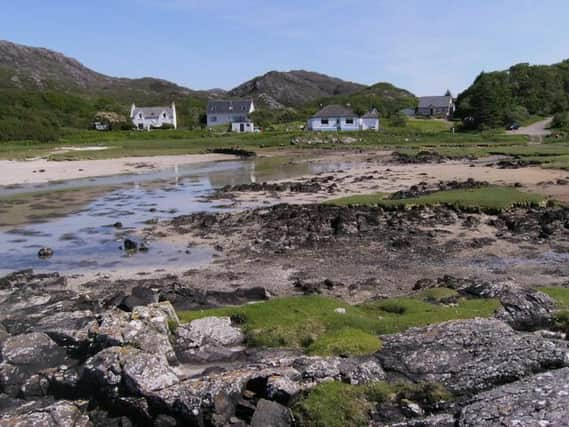 Dr Michael Foxley, a Liberal Democrat who led a ruling coalition from 2008 and 2012 and who served as a councillor for 26 years, said the council tax on second homes should now be "significantly increased" with a cap on the number of properties introduced.
His comments come as the Scottish Government proposes a licensing scheme for holiday lets which will allow a local authority to limit numbers of such properties.
At present, Highland area has the highest number of second homes in the country and the second highest proportion of holiday lets, after Edinburgh.
Dr Foxley, who was responding to a consultation on rural housing with his comments reported in the West Highland Free Press, said: "There should be an exemption from any punitive tax for historic family homes which have been used by family members for generations.
"Holiday homes, and Airbnb conversions, should be capped, at an agreed percentage of housing within any post code area, as they provide little or no local benefit, apart from cleaners. Buyers outbid local people for these properties."
Because of Covid-19, "people are now fleeing the cities, buying houses and sites unseen, above the offer price, with the proceeds from house sales in London giving them £2-6 million to outbid all local interests," he said.
Dr Foxley also claimed that young people were being forced out of their communities by a "tidal wave of English incomers with little or no interest in the Gaelic language and culture".
His comments were criticised by Councillor Ben Thompson, chair of the Housing and Property Committee.
He said: "Dr Foxley correctly identifies a major issue and everyone living in the Highlands knows the difficulty in getting affordable rural housing. Anything that is vaguely rural becomes a potential second home or Airbnb and is completely priced out the reach of local families or local workers.
"But Dr Foxley uses completely provacative language to identify this issue and I strongly disagree with that. The majority of second home owners in his area are Scottish."
He added that a large number of pupils at the Gaelic primary school in Fort William were from English families.
Councillor Thompson added: "Dr Foxley has correctly identified the issue of housing but he has used a cultural issue, which is not the issue here, to do so."
Highland Council earlier scrapped a council tax reduction on second homes with the extra income put into a Land Bank Fund with the money helping to build affordable homes in 50 Highland communities since 2013.
In 2018, there were 3,829 second homes in Highland, 3,131 in Argyll and Bute, 2,392 in Fife, 1,809 in Edinburgh, 1,538 in North Ayrshire, 1,437 in Dumfries and Galloway, 1,244 in Aberdeenshire, and 1,081 in Perth and Kinross.
An earlier study found that there were around 16,160 self-catering properties in Scotland, with over half found in the Highlands, followed by Fife, and Edinburgh.
A message from the Editor:
Thank you for reading this article. We're more reliant on your support than ever as the shift in consumer habits brought about by Coronavirus impacts our advertisers.
If you haven't already, please consider supporting our trusted, fact-checked journalism by taking out a digital subscription.