Scottish Covid Inquiry: Brave, tearful testimony reminds us of those we lost
The brave testimony of people bereaved by the coronavirus pandemic – crushed under the weight of an at-times confusing, nonsensical and callous bureaucracy – reminds us all of our own traumatic pandemic experiences. That could prove cathartic to us all.
Separated from her mother in her parent's final moments, Gillian Duncan fought back tears to tell the Scottish Covid inquiry how she watched her mother pass away through a care home's patio doors. Her recollections echoed the traumatic experiences of so many Scots during the coronavirus pandemic.
Ms Duncan's mother passed away after becoming increasingly ill, having being told she "could not go to hospital" due to instructions to the care home from Public Health Scotland, which Ms Duncan says she never saw.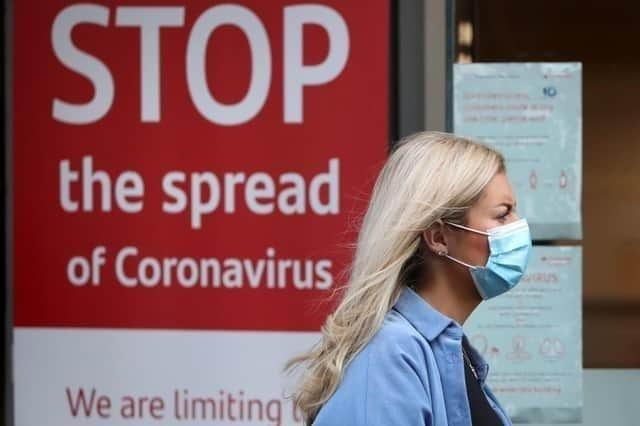 Instead, Ms Duncan told junior counsel Faryma Bahrami that her mother's symptoms were treated with "paracetamol and then it was end-of-life medication".
The inquiry also heard from Margaret Kilpatrick, who told the inquiry her 89-year-old mother was moved to a ward full of patients who had contracted coronavirus following surgery – despite the fact she was negative.
Her mother underwent crucial surgery after doctors found a tumour on her bowel, which caused her severe abdominal pain, and was told she would be moved to a "green pathway ward", essentially a Covid-free ward.
However, after undergoing surgery, she was taken from a high priority bed and placed in a "red pathway ward", where patients with Covid were cared for.
"During the first lockdown my mum said to me it was worse than during the war because you were deprived of your family and community contact," Ms Kilpatrick told the inquiry.
The emotional testimony of the two women, who experienced emotional turmoil under the weight of a crushing – and at times confusing – bureaucracy, echoes the experiences of many Scots during the pandemic.
Old wounds are being opened by the Scottish Covid Inquiry, but it is a necessary process in order to heal.
The answers to the questions many people have about their loved ones' care may not be forthcoming, particularly if pandemic-era politicians continue to obfuscate and withhold messaging relating to decision making, and public inquiries rarely deliver justice for the aggrieved.
However, the Scottish Covid inquiry is giving people the chance to tell their stories to those in power now, and those in charge during the pandemic.
This public bloodletting is bringing back a lot of unpleasant memories for those who have terrible memories of the pandemic, but it is hoped the sharing of experiences similar to others' own will be cathartic for the nation.
For that, it is important to pay tribute to the witnesses who have fought back tears to tell their story to the inquiry – and put further pressure on politicians to be more forthright in their sharing of evidence.
Comments
 0 comments
Want to join the conversation? Please or to comment on this article.