Rickets: Victorian-era 'poverty disease' once again rears its ugly head in Scotland
A disease more commonly associated with Victorian slums is experiencing a revival in Scotland, leading to concerns poverty and malnutrition is rising.
A total of 442 cases were recorded in Scotland last year, compared to 482 across the whole of England.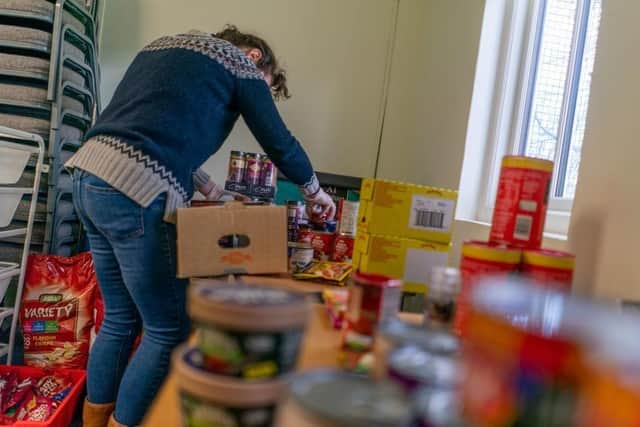 Rickets affects bone development in children. It causes bone pain, poor growth and soft, weak bones that can lead to bone deformities.
Adults can experience a similar condition, called osteomalacia.
Rickets was common in the past, but it mostly disappeared in the western world during the early 20th century after foods like margarine and cereal were fortified with vitamin D.
According to the NHS: "A lack of vitamin D or calcium is the most common cause of rickets. Vitamin D largely comes from exposing the skin to sunlight, but it's also found in some foods, such as oily fish and eggs. Vitamin D is essential for the formation of strong and healthy bones in children.
"In rare cases, children can be born with a genetic form of rickets. It can also develop if another condition affects how vitamins and minerals are absorbed by the body."
Data obtained by the Sunday Times via Freedom of Information requests revealed there had been a 25 per cent increase in cases in the past five years, from 354 in 2018 to 442 in 2022.
Dr Chris Williams, of the Royal College of General Practitioners Scotland, said: "More needs to be done to protect individuals on low incomes from products that have low nutritional value or that are likely to lead to malnutrition if relied upon instead of healthier alternatives.
"Vulnerable individuals and communities without sufficient access to fresh, nutritious food due to either affordability or supply issues are at increased risk of suffering from rickets due to an inadequate diet."
NHS Lanarkshire recorded 83 cases of rickets, while NHS Forth Valley had just three.
Glasgow is one of the most deprived local authority areas in Scotland, and 32 per cent of all children in the city were estimated to be living in poverty in 2021/22, according to the Glasgow Centre for Population Health.
A campaign group, 'Scots need vitamin D', run by Helga Rhein, a retired GP from Edinburgh, recommends all Scots take a vitamin D supplement.
"At our latitude and climate in Scotland, and because we all live and work indoors, we are all chronically undersupplied of vitamin D," the group's website reads.
"I would recommend for all adults to take the safe maximal dose (defined by NHS, UK and European bodies): daily 4,000 IU (= 100 microgrammes), summer and winter."
A Scottish Government spokesman said: "We recognise the health benefits of maintaining adequate vitamin D levels and advise that everyone should consider taking a daily 10-microgramme supplement, particularly over winter months, to help maintain bone and muscle health."
Comments
 0 comments
Want to join the conversation? Please or to comment on this article.