WhatsApp Covid row: Scottish Government confirms 14,000 WhatsApp messages now handed to UK Covid inquiry
It said 'all material' it holds has now been submitted
Neil Gray, the wellbeing economy secretary, said the Government was co-operating fully with the Scottish and UK inquiries. A row was sparked last month after Jamie Dawson KC, counsel to the UK inquiry, said "no messages" from within the Scottish Government had yet been provided.
The inquiry's legal team has said it believes the "majority" of WhatsApp messages shared among Scottish Government officials during the pandemic "have not been retained".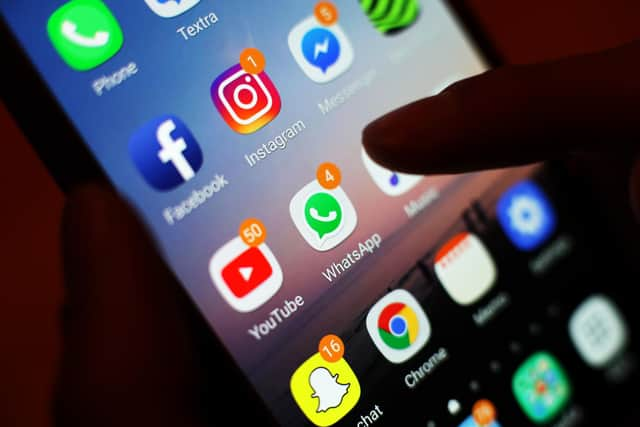 Deputy First Minister Shona Robison last week confirmed the Government would share more than 14,000 messages with the UK inquiry. This followed a legal notice known as a section 21 order.
A Scottish Government spokesman said "The Deputy First Minister made a statement to Parliament on October 31 where she confirmed that the Scottish Government had received the section 21 notice and that work was well underway to fully comply in accordance with the timetable set by the UK inquiry. All material that the Scottish Government holds has now been submitted to the inquiry.
"She also highlighted that the Scottish Government does not intend to provide a running commentary on the work of either inquiry in order to ensure the inquiries can take forward their necessary work without undue speculation."
It is understood the 14,000 messages consist of those shared in WhatsApp groups containing at least one civil servant or special adviser. It does not include messages sent between individual ministers outwith this.
However, First Minister Humza Yousaf has already said he retained his messages and will share them separately. Press reports have suggested former first minister Nicola Sturgeon, as well as national clinical director Professor Jason Leitch and chief medical officer Dr Sir Gregor Smith have deleted some or all of their pandemic messages.
Mr Gray told the BBC's Good Morning Scotland programme: "Humza Yousaf the First Minister has confirmed he is going to be handing over all of his WhatsApp messages. Today, I fully expect we will be handing over 14,000, we're not holding back here, we're fully co-operating with these inquiries, we've got nothing to hide.
"We're fully confident in the information that we will be handing over and it will be up to the inquiry, both inquiries, to disseminate the information in the way they see fit."
He added: "This has been a complex situation because initially the inquiry were looking for information directly to do with decision-making and obviously our systems are… normally we take our decisions through the Scottish government information system, and it's when we received information that they were looking for further messages that we asked for the section 21 order which we received last week to ensure that we can share now over 14,000 mainly WhatsApp messages to add on to the 19,000 documents that the Scottish government has already shared with the inquiries.
"We're looking to make sure that we are fully complying with inquiries because understandably there are families here who have lost loved ones who want to know what has happened in terms of the decisions that were taken, why those decisions were taken, and we want to make sure we're giving people those answers."
Comments
 0 comments
Want to join the conversation? Please or to comment on this article.