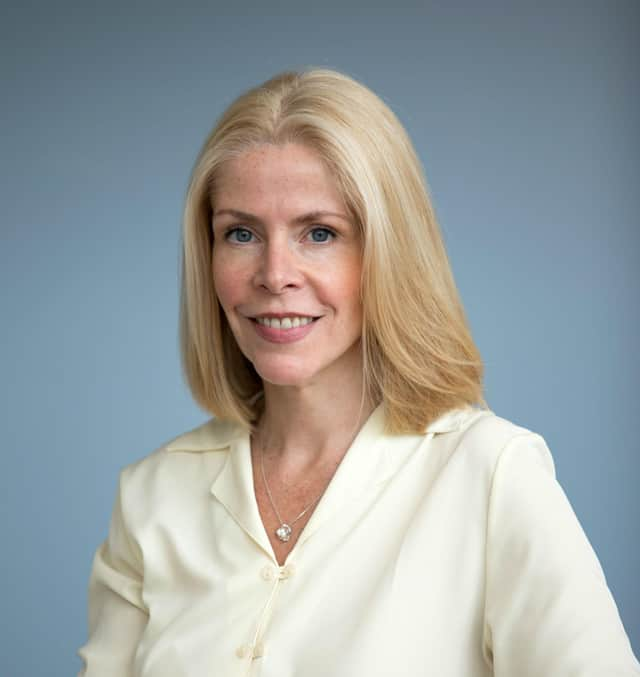 Professor Bauld told BBC Scotland that case numbers of coronavirus are "going in the right direction and it's absolutely the time to be opening up." (Photo:CRUK).
Professor Bauld told BBC's Good Morning Scotland today that due to case numbers of coronavirus falling across the country, now is 'absolutely the time' for Scotland to begin lockdown easing.
Speaking to GMS this morning about case numbers and reopening, Linda Bauld said: "Everything is going in the right direction and it's absolutely the time to be opening up."
"We've been living with restrictions for all of this year so far and you can see that the progress has been slow but steady.
"The reductions in people admitted to hospital are significant- if you look back, we had 200 fewer people in hospital than a week ago, deaths have dropped from 17 on average to around 12-13 – these are still big numbers but they are encouraging – and what we've seen also drop is cases in test positivity although a little bit of a stall over the last week."
Professor Bauld commented that the data the Scottish Government are looking at to drive re-opening is a 'basket of indicators' including test positivity and hospital admissions.
However, she did note that the reasons for easing are not always 'totally evidence-based' citing hairdressers opening before nail bars last year.
She added: "Each of the sectors was asking, from my perspective, perfectly legitimate questions about the ordering.
"These are not always scientific decisions."
The Edinburgh academic also noted that the evidence for enforced curfews for hospitality is 'not that strong' adding: "But the logic is that when alcohol is involved it's more risky and I think there is some evidence for that."
In terms of travel, Professor Bauld said that moving from a high to low prevalence area is still a concern and the country should focus on "getting numbers down a bit more" before these restrictions are lifted.
Talking about the Government's changes to restrictions, Professor Bauld said "This is a complex set of changes, lots of numbers involved- the number of people you can see inside and outside etc- so I do expect a bit of ongoing confusion but the broad message is still careful and gradual but things opening up and being able to look forward to the Spring and the Summer with I think life being much more back to normal."
Turning to schools, Professor Bauld commented that small outbreaks are 'certainly possible' as more pupils return: "As we get more pupils into the classroom, particularly the older pupils, I would expect there to be some cases linked to schools and also classes or groups having to isolate and again that's something we have to accept- it's a decision to get people back into education and we will see a similar thing when we open up other sectors of the economy.
"But the lower we can get the infection levels the better this will be."
A message from the Editor:Thank you for reading this article. We're more reliant on your support than ever as the shift in consumer habits brought about by Coronavirus impacts our advertisers.
If you haven't already, please consider supporting our trusted, fact-checked journalism by taking out a digital subscription.