Survey finds growing number of pupils who were hit hardest by Covid-19 lockdowns do not feel 'safe'
'Wellbeing' scores for S2 pupils were 'significantly down' compared to two years ago
Concern is growing for pupils who were hit hardest by the Covid-19 lockdowns as a council survey shows they feel less "safe" and "respected".
Highland Council checked in with P7, S2 and S4 youngsters in April this year and found a deterioration in their "wellbeing" since 2021.
All three year-groups reported feeling less "safe" than two years ago, but there was a particularly significant downturn among S2 pupils.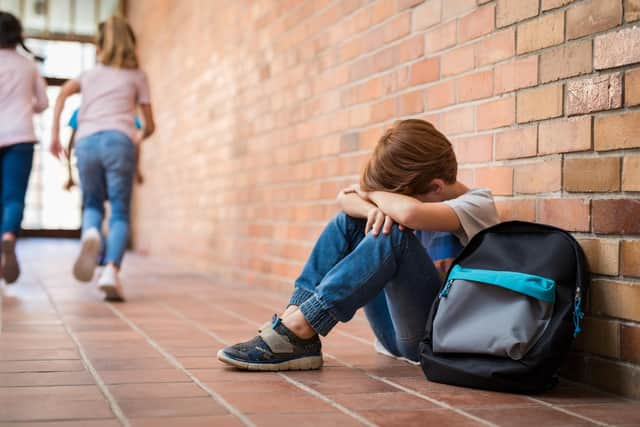 These pupils were in P6 at the start of the pandemic, faced major disruption in P7 and then during their transition to secondary school.
In relation to last term's S2 pupils, a report to councillors said they recorded lower scores for all but one of the eight wellbeing indicators.
Some of the results were described as "significantly down", including a four percentage point drop in the proportion feeling "included", a six-point decrease in the percentage saying they feel "safe", and an eight-point fall for "respected".
"This has significantly skewed the overall wellbeing scores. Indeed all three cohorts feel less 'safe' now, which may be linked with Covid," a report said.
The survey has emerged just a few weeks after Education Secretary Jenny Gilruth told The Scotsman she "really worries" about the cohorts who were at key transition stages during the pandemic.
The SNP minister said that the Government would need to continue to "respond to that" for "years to come".
In Highland, overall surveys for the three year groups showed a drop in the proportion who generally felt "safe" from 81.5 per cent in March 2021 to 77.6 per cent in April this year.
It means that more than one in five pupils in these years do not generally feel safe.
There was also a drop in the proportion saying they were "respected", from 67.4 per cent to 64.1 per cent, and a reduction in the percentage feeling "included", from just more than 72 per cent to 69.4 per cent.
The report, by the local authority's principal educational psychologist Bernadette Cairns, and counselling manager Deborah Carter, does not mention any link to rising concerns across Scotland about school violence and poor behaviour.
In total, 767 pupils in Highland were accessing school counselling services between January and June 2023, down slightly on 797 in the same period in 2021.
About two-thirds of the 767 pupils accessing counselling "identify as female", with 207 "identifying as male", and 43 "identifying as nonbinary/other".
The service is available to pupils from P6 and older, and the largest uptake was in S2, S3 and S4.
The reasons for referral have remained fairly consistent in the last two years, with "anxiety" accounting for almost a third in the latest survey, followed by "emotional/behavioural needs" on 16 per cent, "low mood" accounting for 13 per cent, "trauma" being the reason for 9 per cent, "self-harm" for 8 per cent, and "body image" for 6 per cent.
A website has been created to offer mental health information and support for parents/carers, pupils, and staff.
The counselling in schools service has been fully funded by the Scottish Government since 2021, costing just more than £1 million in Highland.
Comments
 0 comments
Want to join the conversation? Please or to comment on this article.