An SNP MSP has admitted to being "shocked" by the Scottish Government's U-turn on £26 million of funding for colleges and has raised concerns the decision could cost jobs.
Bob Doris said had had been involved in behind-the-scenes talks to try to ensure the money could be used to prevent redundancies in the sector.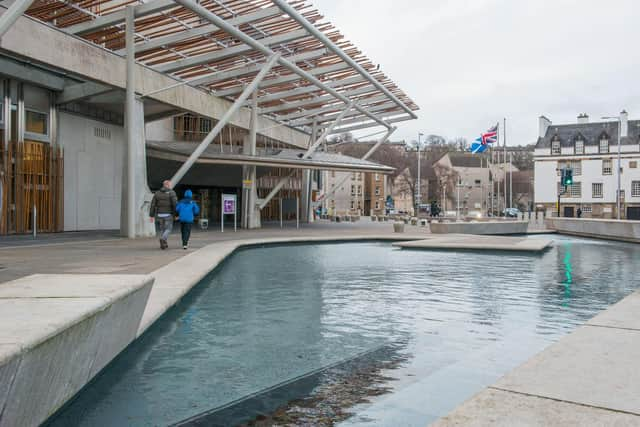 In the wake of the move, the City of Glasgow College announced it could axe up to 100 jobs to plug a £6m deficit. Further education minister Graeme Dey faced questions about the decision at Holyrood's education committee on Wednesday, with Conservative MSP Stephen Kerr claiming colleges had been the victim of a "Government hatchet job".
Mr Doris, SNP MSP for Glasgow Maryhill and Springburn, also piled the pressure on his colleague. He said: "We were all pretty shocked that [funding] was taken off the table.
"I was involved in representations, trying to get government, with your predecessors, to signal that that £26m will be embedded into the core settlement.
"Because my understanding is that if it was embedded into the core settlement, we'd be looking at less redundancies, hopefully all voluntary severance and less course mergers and amalgamations.
"Because colleges are, as we speak, finishing five-year forward plans. Whereas if that £26m was embedded each and every year, we would have more lecturers, more associated staff and more courses."
Mr Doris also said he had been aware there was "confusion" between the Scottish Funding Council and college principals about what the money was to be used for, before it was withdrawn.
Mr Dey said the £26m was only on the table for 2023/24, not future years. "The actual resource budget afforded colleges, since 2012/13, has increased by over £168m in cash terms," he said.
"Now, I recognise the pressures that colleges will have faced over that period, but it has increased." The minister said an exercise was under way with colleges to may them "more sustainable going forward".
Mr Dey also told Mr Doris the sector would be a top priority for extra support if more funding made its way to the Holyrood Government via the Barnett formula.
"I would say that colleges would be a priority for us, because moving forward, colleges will be at the very heart of what we are going to be doing," he said.
"I entirely recognise the challenges that colleges are presented with, beyond the £26m. From my perspective, they would be a priority, if and when an opportunity arose to better support them."
Mr Dey told the committee that no college had indicated to government they were in a "parlous" state, but ministers would engage with them if they did.
Meanwhile, the minister also revealed he had talks on Tuesday with Sir Peter Mathieson, following the Edinburgh University principal's suggestion that tuition fees could be reintroduced for students from wealthy families.
Mr Dey said that free tuition was a "red line issue" for the Government.