School strikes Scotland: Will all schools be closed? How long will schools be closed for? Will there be more strikes?
Schools in 24 council areas across Scotland will be closed for three days from Tuesday
Here, The Scotsman answers some of the key questions about the strikes: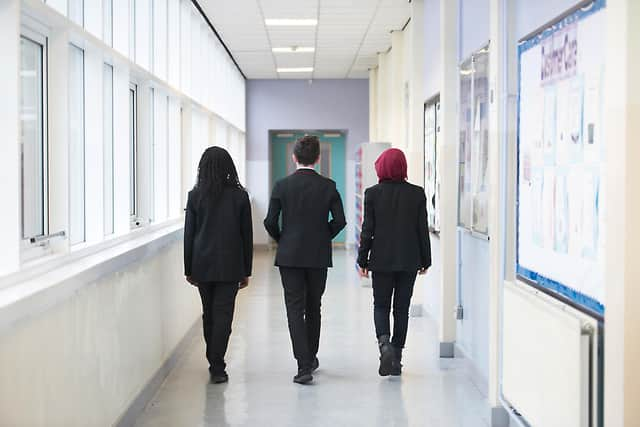 Why are school staff striking?
Essential school staff are some of the lowest-paid local authority workers and have been embroiled in a pay dispute with council umbrella body Cosla over a pay increase.
A new offer represents a minimum wage increase of £2,006 for those on the Scottish Government's living wage and a minimum increase of £1,929 for workers who are earning above the living wage.
The living wage of £10.85 will rise to £11.89 under the new offer, equivalent to a 9.6 per cent increase – but Unison has said the revised pay offer remains a "real-terms pay cut" and "below the rate of inflation".
Mark Ferguson, chair of Unison Scotland's local government committee, said: "The offer is still below the rate of inflation, meaning that local government workers are being asked to take a real-terms pay cut during a cost-of-living crisis."
Where are the strikes taking place?
The 24 councils where Unison strikes are threatened are: Aberdeen City, Aberdeenshire, Angus, City of Edinburgh, Clackmannanshire, Comhairle nan Eilean Siar, Dumfries & Galloway, Dundee City, East Dunbartonshire, East Renfrewshire, Fife, Glasgow City, Highland, Inverclyde, Moray, North Ayrshire, Orkney Islands, Perth & Kinross, Renfrewshire, Shetland Islands, South Ayrshire, South Lanarkshire, Stirling and West Dunbartonshire.
Why is there a split in the unions?
GMB Scotland and Unite suspended strikes and will ballot their members on the offer.
GMB Scotland said the offer was "not perfect, but it is a clear improvement". However, Unison Scotland's local government committee voted unanimously on September 21 to continue with industrial action.
Unison Scotland's head of local government Johanna Baxter said: "This revised offer is far too little, too late. It has taken Cosla six months to send us a revised pay offer which, for the vast majority of staff is an increase of only 0.5 per cent in-year."
Will all schools be closed?
No. Unison has no mandate to strike in eight council areas, meaning schools there are not affected: Argyll and Bute, East Lothian, East Ayrshire, Falkirk, Midlothian, North Lanarkshire, Scottish Borders and West Lothian.
In the other 24 council areas, various arrangements have been put in place, with South Lanarkshire, Fife, Inverclyde, Orkney and the Western Isles councils having said their schools will be closed.
Highland Council said 27 of its schools are expected to remain open while Glasgow City Council said high schools will be open for S4-S6 pupils only, on Tuesday, with a reassessment planned that day on whether any more schools and nurseries can open for the following two days.
What is Cosla saying about it?
Cosla's resources spokesperson Katie Hagmann said she was "heartened both Unite and the GMB will suspend strike action".
She added: "We are talking about a pay package which not only compares well to other sectors but recognises the cost-of-living pressures on our workforce, and which would mean the lowest-paid would see an in-year uplift of over £2,000 or just under 10 per cent.
"This is the best funding package that Scottish and local government can provide, and I hope their members accept the offer."
A spokesperson for Cosla said: "This is a very strong offer that equates to 10% or £2,006 for the lowest paid at the request of the trade unions.
"Throughout these negotiations we have met every request of our trade union colleagues."
Will there be more school strikes?
That will all depend on what response the three unions get from their members.
Unison is still putting the existing Cosla offer to its members despite pressing ahead with strike action this week. If a majority of members vote for the offer, it could see off any further industrial action in future weeks.
GMB and Unite are balloting their members on the same offer after suspending their involvement in the strikes. A vote to accept the pay deal would put additional pressure on Unison to alter its position.
Comments
 0 comments
Want to join the conversation? Please or to comment on this article.